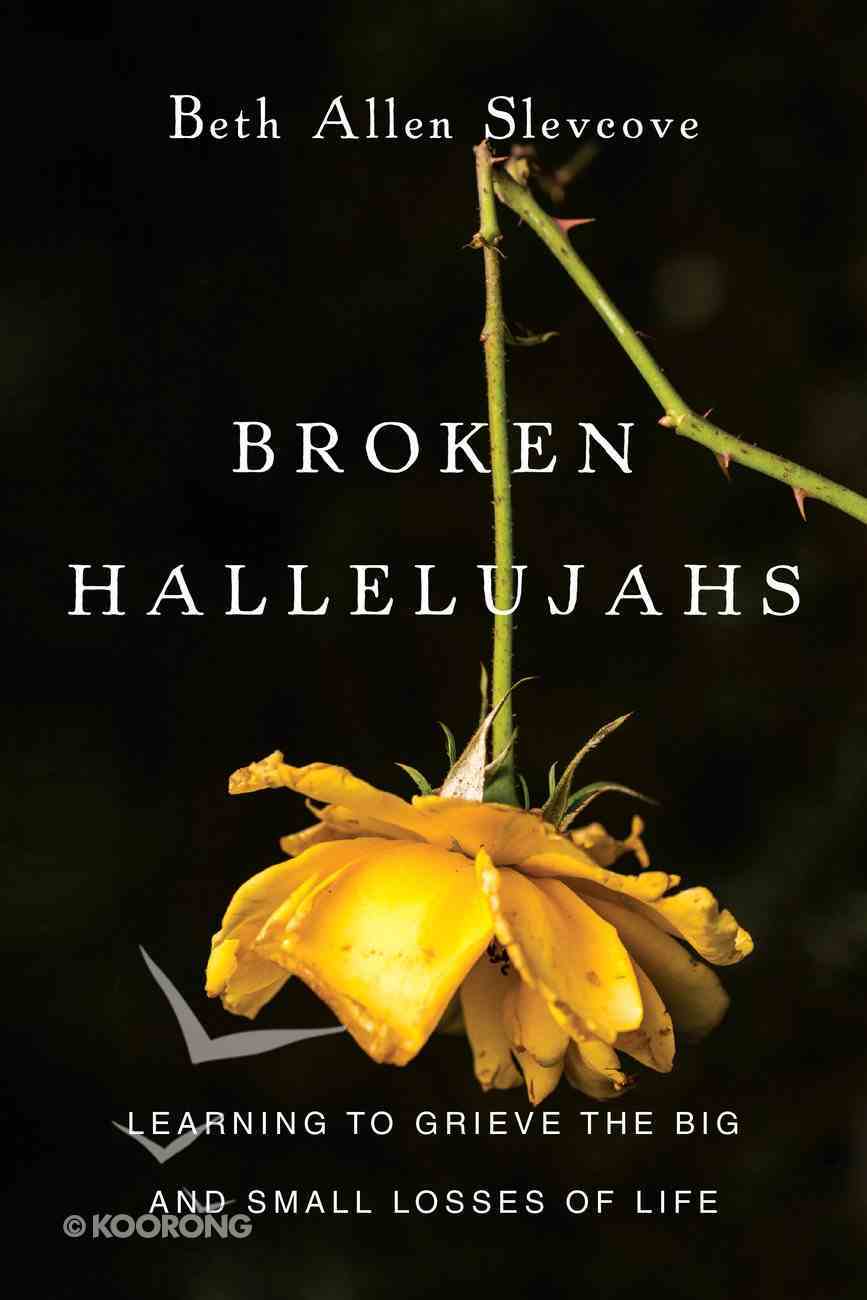 2016 IVP Readers' Choice Award The losses in our lives are both big and small, and cover a range of experiences. We leave home. We experience physical illness and disabilities. We struggle with vocation and finances. We may...
Available for immediate download.
---
Read using our free app on your tablet or mobile!
---
Free Shipping
for orders over $99.
2016 IVP Readers' Choice Award The losses in our lives are both big and small, and cover a range of experiences. We leave home. We experience physical illness and disabilities. We struggle with vocation and finances. We may long for a spouse or child. We lose people we love to addiction or illness and death. All of these losses can build into questions and doubts about faith. We may experience depression or other mental health struggles. Where is God in the midst of our losses? In this book spiritual director Beth Slevcove shares stories from her own life about losses and struggles. Along the way, she offers distinctive spiritual practices that can guide us back to God and, in the end, to ourselves.
-Publisher
Beth Allen Slevcove is a spiritual director, retreat leader, writer, surfer and mother in San Diego, California. She served as the director of spiritual formation for Youth Specialties for seven years and holds advanced degrees in theology and education. She also co-led a spiritual direction training program through Christian Formation and Direction Ministries (CFDM) and currently co-leads the San Diego Spiritual Directors Association. Beth is deeply rooted in her urban Lutheran congregation, and is an Oblate at a Benedictine monastery. She created and runs the Surf Monkey Fellowship, a Southe
<ul> <li>2016 Ivp Readers' Choice Award</li> </ul> The Losses In Our Lives Are Both Big And Small, And Cover A Range Of Experiences. We Leave Home. We Experience Physical Illness And Disabilities. We Struggle With Vocation And Finances. We May Long For A Spouse Or Child. We Lose People We Love To Addiction Or Illness And Death. All Of These Losses Can Build Into Questions And Doubts About Faith. We May Experience Depression Or Other Mental Health Struggles. Where Is God In The Midst Of Our Losses? In This Book Spiritual Director Beth Slevcove Shares Stories From Her Own Life About Losses And Struggles. Along The Way, She Offers Distinctive Spiritual Practices That Can Guide Us Back To God And, In The End, To Ourselves.
<strong>part I: What&#x92;s Been Lost?</strong>
1. Remembering Edenprayer Practice: Childhood Reflections2. Longing For Homeprayer Practice: Images Of Home3. Love And Disillusionmentprayer Practice: Opening Clinched Fists4. Losing My Strengthprayer Practice: Take A Bath5. Longing For A Childprayer Practice: Good Friday, Holy Saturday, Easter Sunday6. Losing My Brotherprayer Practice: Breath Prayer7. Losing My Religionprayer Practice: Lament8. Falling Into Depressionprayer Practice: Prayer Postures
<strong>part Ii: Listening To Our Losses</strong>
9. Minimizing Our Woundsprayer Practice: Holding The Tension10. Acknowledging Our Lossesprayer Practice: Imaginative Prayer11. Overcoming Obstacles To Grievingprayer Practice: The Prayer Of The Tantruming Child12. Revealing Our Perspectivesprayer Practice: Prayer Of Examen13. Fear Of Fallingprayer Practice: The Stations Of The Cross14. Grieve As We Can, Not As We Can'tprayer Practice: Evening Prayer With Jimma15. Listening To The Shepherdprayer Practice: Discerning The Voices
<strong>part Iii: Inviting Hope</strong>
16. Discoveries In The Darkprayer Practice: Breathing Underwater17. Letting The Light In Through Nature And Beautyprayer Practice: Nature Walk18. Making And Breaking Thingsprayer Practice: Make Or Break Something19. Feeding Jesus Doughnutsprayer Practice: Praying With The Least Of These20. Sacred Symbolsprayer Practice: Create A Space Of Remembrance21. Ritual And Healingprayer Practice: Healing Rituals22. Getting Up Againprayer Practice: Shaking23. Letting Goprayer Practice: The Parting24. Traveling Companionsprayer Practice: Intentional Conversations25. Learning To Floatprayer Practice: Doing What We Love26. Coming Home To Our Broken Hallelujahsacknowledgmentsnotes
Bestsellers in Grief, Comfort & Consolation