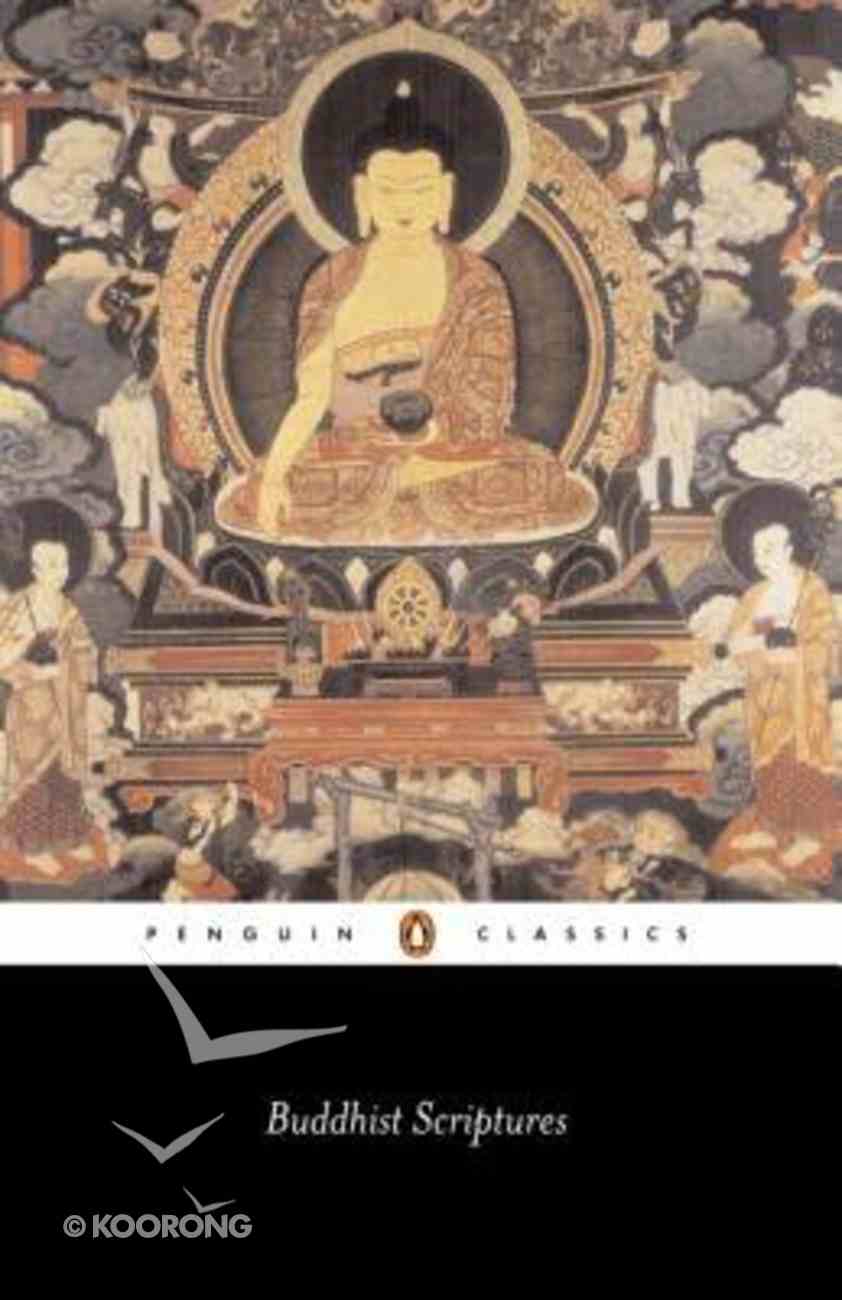 While Buddhism has no central text such as the Bible or the Koran, there is a powerful body of scripture from across Asia that encompasses the dharma, or the teachings of Buddha. This rich anthology brings together works form a...
This item is a special order. Payment is by credit card only. Orders for this item cannot be cancelled or returned.
0 Available.
---
Free Shipping
for orders over $99.
While Buddhism has no central text such as the Bible or the Koran, there is a powerful body of scripture from across Asia that encompasses the dharma, or the teachings of Buddha. This rich anthology brings together works form a broad historical and geographical range, and form languages such as Pali, Sanskrit, Tibetan, Chinese and Japanese. There are tales of the Buddha's past lives, a discussion of the qualities and qualifications of a monk, and an exploration of the many meanings of Enlightenment. Together they provide a vivid picture of the Buddha and of the vast nature of the Buddhist tradition. This new edition contains many texts presented in English for the first time as well as new translations of some well-known works, and also includes an informative introduction and prefaces to each chapter by scholar of Buddhism Donald S. Lopez, with suggestions for further reading and a glossary.
-Publisher
While Buddhism has no central text comparable to the Bible or Koran, there is a powerful body of scripture from across Asia that encompasses the "dharma," or the teachings of the Buddha. In this rich anthology, eminent scholar Donald S. Lopez, Jr., brings together works from a broad historical and geographical range, and from such languages as Pali, Sanskrit, Tibetan, Chinese, and Japanese. There are tales of the Buddhaas past lives, a discussion of qualities and qualifications for a monk, and an exploration of the many meanings of enlightenment. Together they provide a vivid picture of the Buddha and of the vast and profound nature of the Buddhist tradition.
-Publisher
PRODUCT DETAIL
Catalogue Code 

216071

Product Code 

014044758X

EAN 

9780140447583

Pages 

608

Department Academic
Category World Religions
Sub-Category Buddhism
Publisher Penguin Books
Publication Date 

Aug 2004

Sales Rank 

30623

Dimensions 

198 x 129 x 27

mm

Weight 

0.426

kg
:buddhist Scripturesacknowledgments<br> Technical Note<br> Introduction: Digesting The Dharma<br> Further Reading<b>the Buddhist Universe</b><br> 1. The Realms Of Rebirth<br> 2. A Call To Practise<br> 3. Karma Tales<br> 4. A Lesson From A Ghost<br> 5. A Scripture That Protects Kings<br> 6. One Buddha Per Universe<br> 7. Two Buddhas Seated Side By Side<br> 8. Rebirth In The Land Of Bliss<br> 9. Avoiding Hell, Gaining Heaven<br> 10. A Chinese Pilgrim In India<br> 11. A Sacred Peak<br> 12. Maitreya Describes The Future<p><b>the Buddha </b><br> 13. The Three Jewels<br> 14. The Noble Search<br> 15. A Life Of The Buddha<br> 16. Maya, Mother Of The Buddha<br> 17. Why The Buddha Had Good Digestion<br> 18. A King Gives Away His Head<br> 19. Rupyavati Gives Away Her Breasts<br> 20. How The Buddha Became A Bodhisattva<br> 21. Proving The Buddha<br> 22. Enshrining A Relic<br> 23. The Consecration Of A Buddha Image<br> 24. A Hymn To The Buddha<p><b>monastic Life </b><br> 25. The Evolution Of Ordination<br> 26. Making Men Into Monks<br> 27. A Murderer Becomes A Monk<br> 28. The Ascetic Ideal<br> 29. Monks In The Mahayana<br> 30. Making New Monastic Rules<br> 31. Lives Of Eminent Monks And Nuns<br> 32. The Nine Patriarchs Of The East<br> 33. Taking The <i>vinaya</i> Across The Sea<br> 34. Zen For National Defence<br> 35. How A Monk Freed His Mother From Hell<br> 36. Living In The Degenerate Age<p><b>meditation And Other Rituals </b><br> 37. The Direct Path To Enlightenment<br> 38. Wisdom And Compassion<br> 39. Serenity And Discernment<br> 40. On The Relation Of Study And Meditation<br> 41. Both Sudden And Gradual Enlightenment<br> 42. Reciting The Name Of The Buddha<br> 43. The Bodhisattva Vow<br> 44. Freeing Birds And Fish From Bondage<br> 45. Against Animal Sacrifice<br> 46. Feeding Hungry Ghosts<br> 47. A Sutra For Long Life<br> 48. Transforming Death Into Buddhahood<p><b>enlightenment </b><br> 49. A Lay Minister Of Meditation<br> 50. Nuns Triumph Over Evil<br> 51. The Perfection Of Wisdom<br> 52. In Praise Of Reality<br> 53. Songs Of The Siddhas<br> 54. The Ultimate Couple<br> 55. Buddhahood In This Lifetime<br> 56. The Practice Of No Thought<br> 57. Finding Enlightenment In The Final Age<br> 58. The Gift Of Faith<br> 59. A Zen Master Interprets The Dharma<br> 60. Dedication Of Merit<p>glossary</p></p></p></p></p>
Bestsellers in World Religions