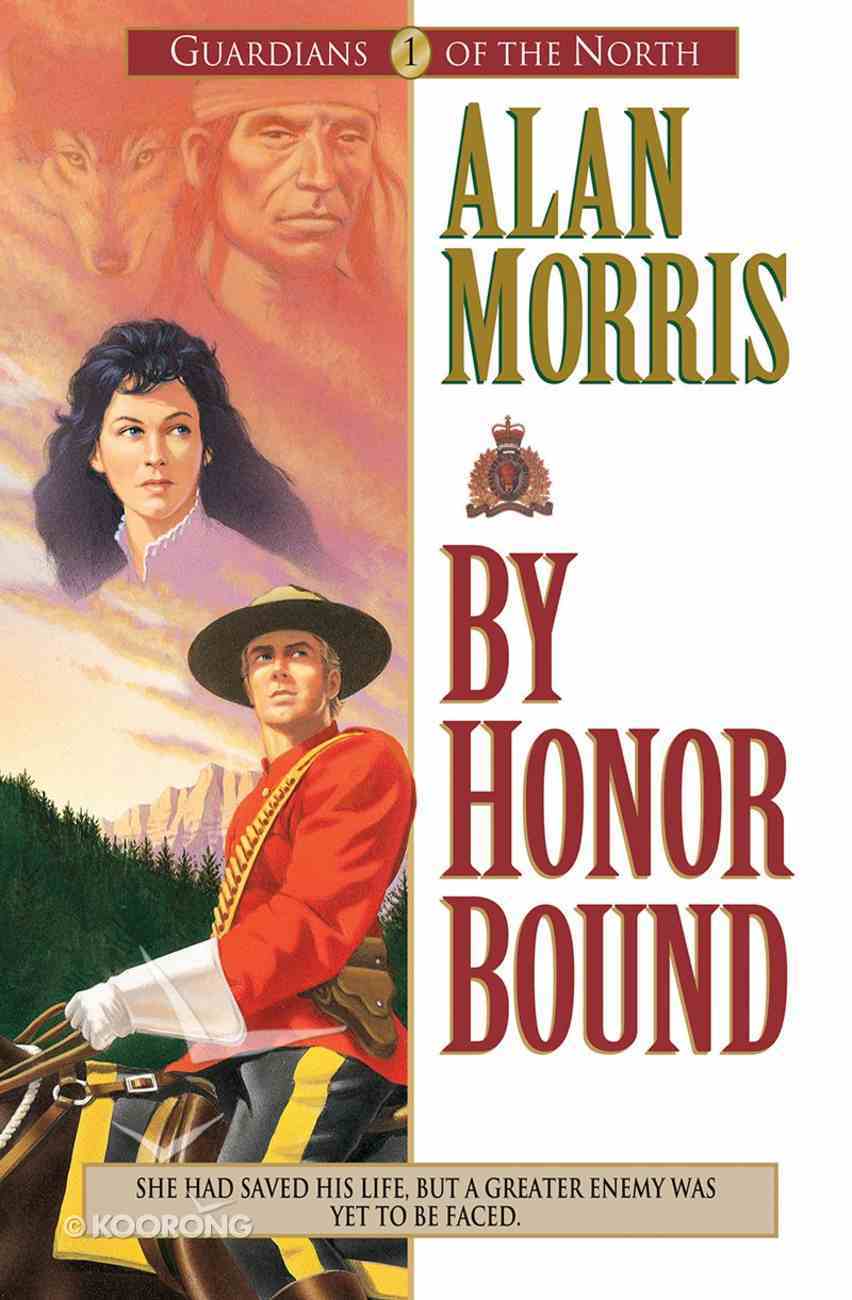 By Honor Bound (#01 in Guardians Of The North Series)
Those Who Brave the Challenges of Taming the Rugged Canadian Frontier Hunter Stone and his wife, Betsy, dreamed of raising their family on the Canadian frontier, and that dream had brought them west. But their hope of a promising...
Available for immediate download.
---
Read using our free app on your tablet or mobile!
---
Free Shipping
for orders over $99.
Those Who Brave the Challenges of Taming the Rugged Canadian Frontier

Hunter Stone and his wife, Betsy, dreamed of raising their family on the Canadian frontier, and that dream had brought them west. But their hope of a promising future is suddenly shattered when Red Wolf, a Crow Indian on the warpath, burns Stone's homestead and kidnaps Betsy while Stone is away at the trading post purchasing supplies.

Suspecting the perpetrator of this villainous deed is the same renegade responsible for burning his neighbor's ranch, Stone is driven by rage as he rides out to rescue his wife. His encounter with Red Wolf and his warriors ends in defeat and leaves him with a blinding wrath and an obsession for revenge.

Reena O'Donnell, a young missionary to the Canadian Assiniboine Indians, finds Hunter, who is wounded and barely alive, and nurses him back to health. Though his body has healed, the deep scars of anger and lust for vengeance nearly destroy him. Will joining the North-West Mounted Police help him leave the past behind?

Can Reena's faith and prayers make a difference in the life of Hunter, who has lost everything?^^Hunter Stone and his wife, Betsy, dreamed of raising their family on the Canadian frontier, and that dream had brought them west. But their hope of a promising future is suddenly shattered when Red Wolf, a Crow Indian on the warpath, burns Stone's homestead and kidnaps Betsy while Stone is away at the trading post purchasing supplies.^^Suspecting the perpetrator of this villainous deed is the same renegade responsible for burning his neighbor's ranch, Stone is driven by rage as he rides out to rescue his wife. His encounter with Red Wolf and his warriors ends in defeat and leaves him with a blinding wrath and an obsession for revenge.^^Reena O'Donnell, a young missionary to the Canadian Assiniboine Indians, finds Hunter, who is wounded and barely alive, and nurses him back to health. Though his body has healed, the deep scars of anger and lust for vengeance nearly destroy him. Will joining the North-West Mounted Police help him leave the past behind?
-Publisher
Those Who Brave the Challenges of Taming the Rugged Canadian Frontier

Hunter Stone and his wife, Betsy, dreamed of raising their family on the Canadian frontier, and that dream had brought them west. But their hope of a promising future is suddenly shattered when Red Wolf, a Crow Indian on the warpath, burns Stone's homestead and kidnaps Betsy while Stone is away at the trading post purchasing supplies.

Suspecting the perpetrator of this villainous deed is the same renegade responsible for burning his neighbor's ranch, Stone is driven by rage as he rides out to rescue his wife. His encounter with Red Wolf and his warriors ends in defeat and leaves him with a blinding wrath and an obsession for revenge.

Reena O'Donnell, a young missionary to the Canadian Assiniboine Indians, finds Hunter, who is wounded and barely alive, and nurses him back to health. Though his body has healed, the deep scars of anger and lust for vengeance nearly destroy him. Will joining the North-West Mounted Police help him leave the past behind?

Can Reena's faith and prayers make a difference in the life of Hunter, who has lost everything?^
-Publisher
Those Who Brave the Challenges of Taming the Rugged Canadian Frontier

Hunter Stone and his wife, Betsy, dreamed of raising their family on the Canadian frontier, and that dream had brought them west. But their hope of a promising future is suddenly shattered when Red Wolf, a Crow Indian on the warpath, burns Stone's homestead and kidnaps Betsy while Stone is away at the trading post purchasing supplies.

Suspecting the perpetrator of this villainous deed is the same renegade responsible for burning his neighbor's ranch, Stone is driven by rage as he rides out to rescue his wife. His encounter with Red Wolf and his warriors ends in defeat and leaves him with a blinding wrath and an obsession for revenge.

Reena O'Donnell, a young missionary to the Canadian Assiniboine Indians, finds Hunter, who is wounded and barely alive, and nurses him back to health. Though his body has healed, the deep scars of anger and lust for vengeance nearly destroy him. Will joining the North-West Mounted Police help him leave the past behind?

Can Reena's faith and prayers make a difference in the life of Hunter, who has lost everything?
-Publisher
Morris, University of Sheffield, UK