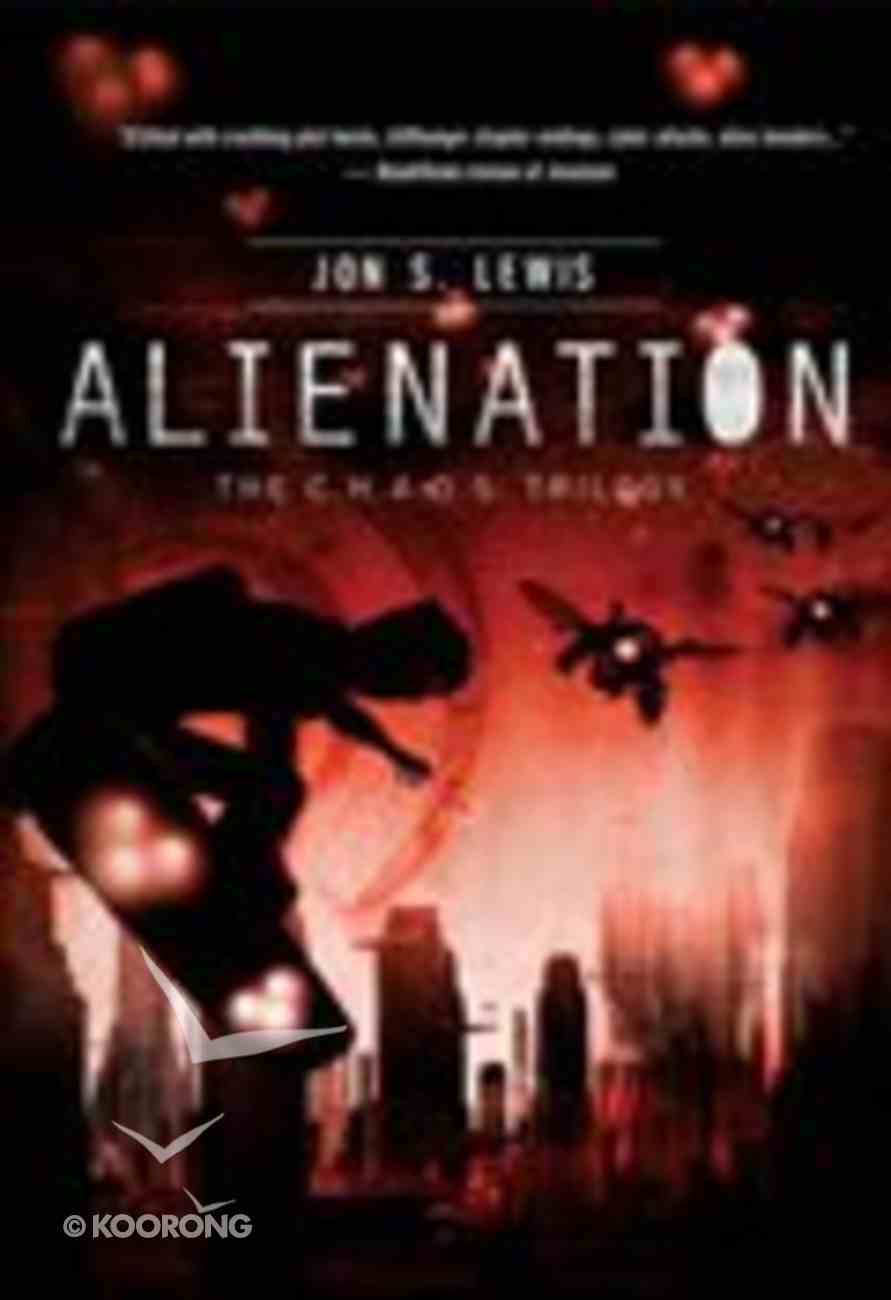 C.H.A.O.S #02: Alienation (#02 in A Chaos Novel Series)
The invasion was only the beginning . . . After his parents were killed in a car accident, Colt McAllister was drawn into a world he thought only existed in comic books-one where mind control, jet packs, and flying...
Available Now.
7 Available
---
Expected to ship tomorrow from Australia.
---
Free Shipping
for orders over $99.

The invasion was only the beginning . . .


After his parents were killed in a car accident, Colt McAllister was drawn into a world he thought only existed in comic books-one where mind control, jet packs, and flying motorcycles don't even scratch the surface.


Along with his best friends Oz and Danielle, Colt is now training at the secret Central Headquarters Against the Occult and Supernatural academy. But strange accidents seem to follow& ;him. . . even with the security of the school grounds. What first seems random soon turns deadly. But who is targeting Colt?


As the alien invasions increase in frequency and force, C.H.A.O.S resources are taxed to the limit and they're forced to utilize the new recruits. In the midst of battle, Colt will discover some startling revelations . . . about himself, his friendship with Oz, and why he has been chosen to defeat this alien attack against earth.


-Publisher

Earth's last line of defense against the coming alien invasion is a 16-year-old surfer. But before Colt McAlister can save the world, he has to survive the day.


All Colt wants to do is return to his old life?where aliens don?t exist, where mankind hasn?t been targeted for destruction, and where his parents are still alive. Unfortunately life doesn?t work that way.


The United States government believes Colt holds the key to our survival, so they're sending him to the C.H.A.O.S. Military Academy along with his best friends Oz and Danielle. There they'll be trained to defend Earth against a swarm of alien shapeshifters known as the Thule. But someone is trying to eliminate Colt before he can lead that charge. Shocked to learn about key events in his past and unsure who he can trust, Colt is alienated and on the run.


In a world of high-tech gear, shape-shifting aliens, simulated reality, and hoverboards, Colt must step into his true destiny before our world falls in chaos.


-Publisher