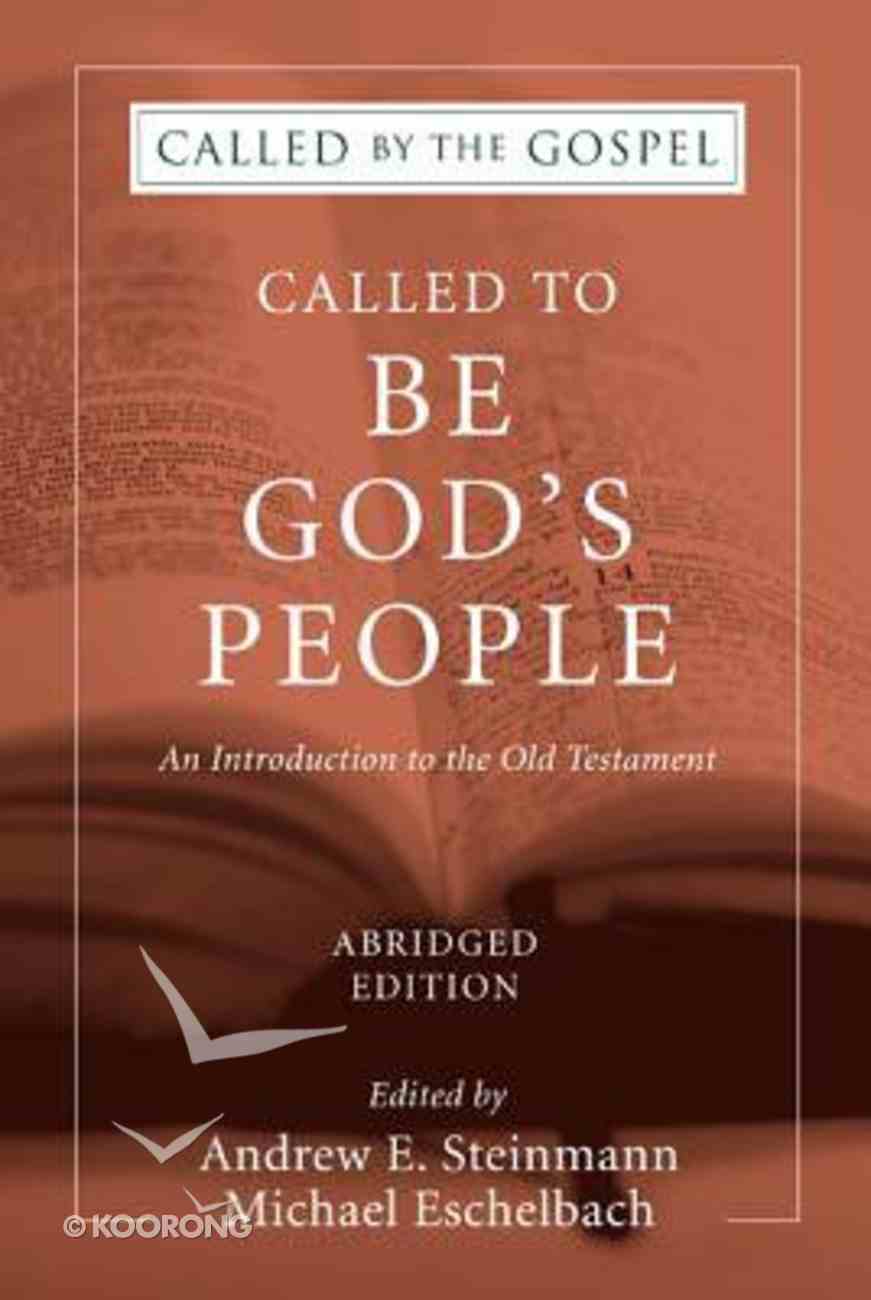 Called to Be God's People: An Introduction to the Old Testament (Abridged Edition)
Called to Be God's People is an introduction to the Old Testament designed for those who wish to have a comprehensive guide to the contents, theology, and important passages of the Old Testament. Written from a Lutheran perspective, this book...
Locally Sourced
Available to Order
---
Expected to ship within 10 days from Australia.
---
Free Shipping
for orders over $99.
Called to Be God's People is an introduction to the Old Testament designed for those who wish to have a comprehensive guide to the contents, theology, and important passages of the Old Testament. Written from a Lutheran perspective, this book is especially designed for those within that tradition and others who seek a guide to the canonical books of the Old Testament that consciously presents the Scriptures' message of Law and Gospel as well as the traditional Christian messianic understanding of Moses and the Prophets that points to Jesus as the fulfillment of God's promises to Israel. This book is an ideal condensed handbook for university students and other Christian adults who seek to expand their knowledge of the background, content, and message of the Old Testament and its importance for Christian faith and life. It introduces important background information on each book of the Old Testament along with a general discussion of contents and theology. Included are illustrations, maps, tables, charts and sidebars. A concluding chapter on the centuries between the Old and New Testaments overlaps with a similar treatment contained in the New Testament volume in this series, Called by the Gospel, allowing for a smooth transition to the study of the rest of the Christian Scriptures. Andrew E. Steinmann is Distinguished Professor of Theology and Hebrew at Concordia University, Chicago. He is the author of several books, including The Oracles of God: The Old Testament Canon; Is God Listening?: Making Prayer a Part of Your Life; Fundamental Biblical Aramaic; Intermediate Hebrew Grammar and forthcoming commentaries on Proverbs and Daniel in the Concordia Commentary Series. Michael Eschelbach is Professor of Theology at Concordia University, Irvine, California. He is the author of Has Joab Foiled David? A Literary Study of the Importance of Joab's Character in Relation to David. Curtis Giese Giese is Professor of Theology at Concordia University, Austin, Texas. He is author of the commentary on Jude in the Concordia Commentary Series. Paul Puffe is Professor of Theology and Hebrew at Concordia University, Austin, Texas.
-Publisher
Bestsellers in Biblical Studies