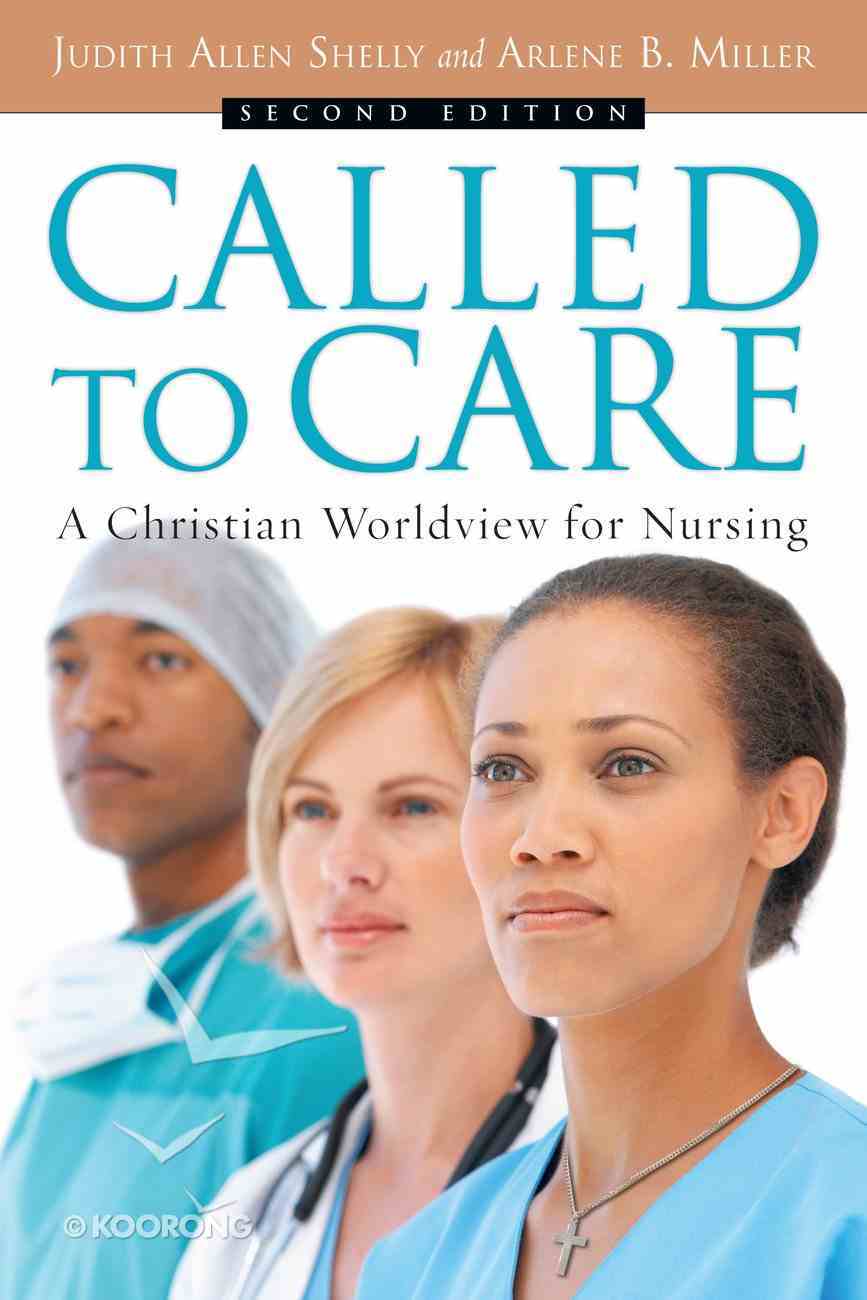 Called to Care: A Christian Worldview For Nursing (2nd Edition)
Nursing keeps changing. The role of the nurse grew out of a Christian understanding of the human person as created in the image of God, and viewed the body as a living unity and the "temple of the Holy Spirit"...
Instant download
---
Expected to ship tomorrow from Australia.
---
Read using our free app on your tablet or mobile!
---
Free Shipping
for orders over $99.
Nursing keeps changing. The role of the nurse grew out of a Christian understanding of the human person as created in the image of God, and viewed the body as a living unity and the "temple of the Holy Spirit" (1 Cor 6:19). Contemporary nursing, however, is increasingly characterized by a diminished understanding of personhood. The impact on patient care has proven confusing and discouraging to many nurses. In the newly revised and expanded Called to Care: A Christian Worldview for Nursing, Judith Allen Shelly and Arlene B. Miller define nursing for today based on a historically and theologically grounded understanding of the nurse's call: Nursing is a ministry of compassionate care for the whole person, in response to God's grace toward a sinful world, which aims to foster optimum health (shalom) and bring comfort in suffering and death for anyone in need. Called to Care asserts that nursing is a vocation, giving nurses a framework for understanding their mission and living out their calling: service to God through caring for others.
-Publisher
Arlene B. Miller (R.N., Ph.D.) is retired from the DepartmenArlene B. Miller (R.N., Ph.D.) is retired from the Department of Nursing at Messiah College in Grantham, Pennsylvania. St of Nursing at Messiah College in Grantham, Pennsylvania. She continues to teach occasional classes there. Her books inhe continues to teach occasional classes there. Her books include Values in Conflict and Called to Care. clude Values in Conflict and Called to Care. C
Judith Allen Shelly, R.N., B.S.N., M.A., D.Min., is publicatJudith Allen Shelly, R.N., B.S.N., M.A., D.Min., is publications director for Nurses Christian Fellowship, director of Nions director for Nurses Christian Fellowship, director of NCF Press and former editor of the Journal of Christian NursiCF Press and former editor of the Journal of Christian Nursing. Her editorial work has won numerous awards from the Evanng. Her editorial work has won numerous awards from the Evangelical Press Association. Shelly has written many books incgelical Press Association. Shelly has written many books incC
Nursing Keeps Changing. The Role Of The Nurse Grew Out Of A Christian Understanding Of The Human Person As Created In The Image Of God, And Viewed The Body As A Living Unity And The "temple Of The Holy Spirit" (1 Cor 6:19). Contemporary Nursing, However, Is Increasingly Characterized By A Diminished Understanding Of Personhood. The Impact On Patient Care Has Proven Confusing And Discouraging To Many Nurses. In The Newly Revised And Expanded <em>called To Care: A Christian Worldview For Nursing,</em> Judith Allen Shelly And Arlene B. Miller Define Nursing For Today Based On A Historically And Theologically Grounded Understanding Of The Nurse's Call: Nursing Is A Ministry Of Compassionate Care For The Whole Person, In Response To God's Grace Toward A Sinful World, Which Aims To Foster Optimum Health (<em>shalom</em>) And Bring Comfort In Suffering And Death For Anyone In Need. <em>called To Care</em> Asserts That Nursing Is A Vocation, Giving Nurses A Framework For Understanding Their Mission And Living Out Their Calling: Service To God Through Caring For Others.
Preface To The Second Edition
<strong>part One: Introduction--why Care?</strong>
1. Caring &amp; The Christian Story
2. Revolution In The Nursing Paradigm
3. A Christian Worldview For Nursing
<strong>part Two: The Person--caring In Relationship</strong>
4. What Does It Mean To Be Human?
5. The Person As A Spiritual Being
6. The Person As A Cultural Being
<strong>part Three: The Environment--context For Care</strong>
7. The Seen Environment
8. The Unseen Environment
9. A Storied Environment
<strong>part Four: Health--outcomes Of Care</strong>
10. Working Toward <em>shalom</em>
11. Hope In Suffering
12. The Paradox Of Death
<strong>part Five: Nursing--practice Of Care</strong>
13. Nursing As Christian Caring
14. Spiritual Care
15. Looking To The Future
Appendix: Guidelines For Evaluating Alternative Therapies