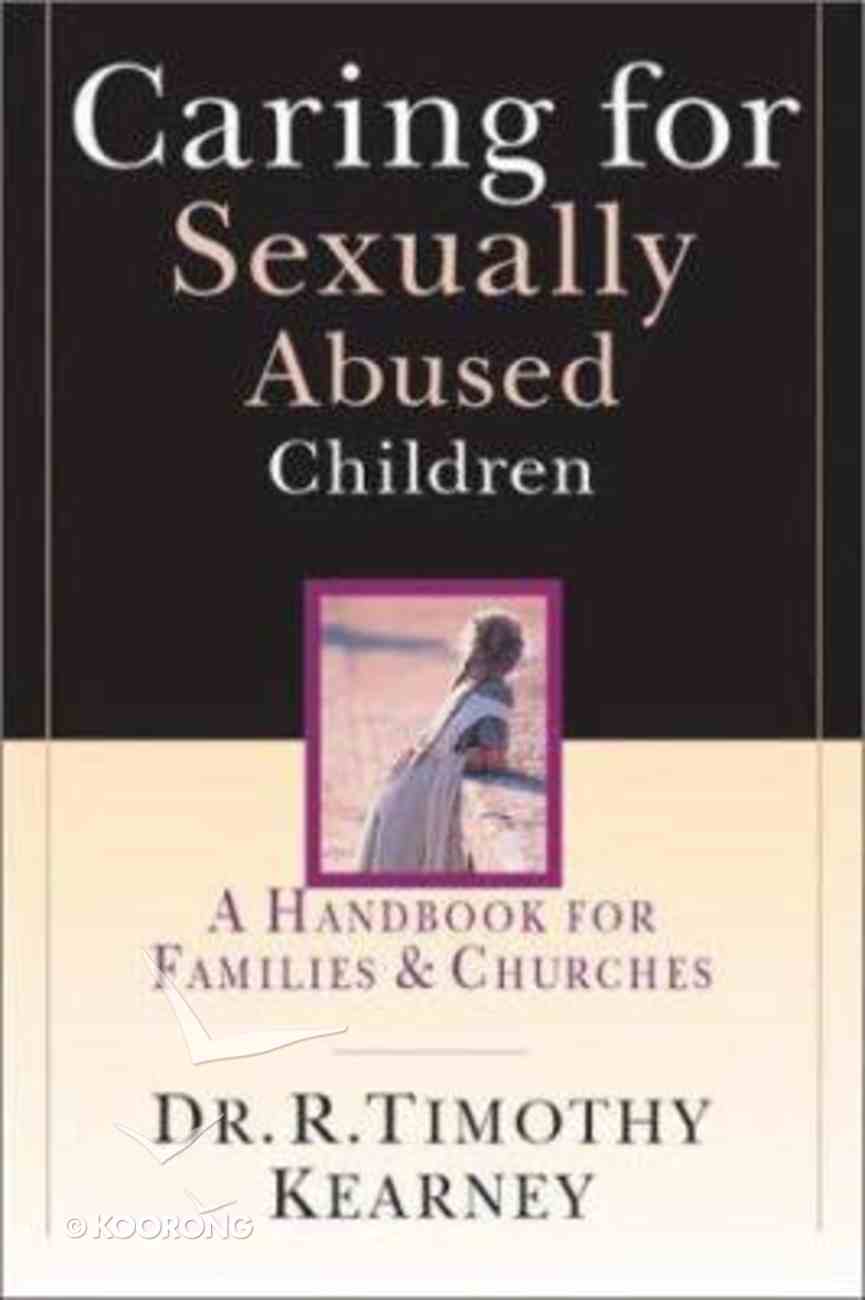 Caring For Sexually Abused Children
Written in a non-technical, accessible style, this handbook for members of churches addresses the awful phenomenon of child sexual abuse within such institutions. The author explains how to care for victims and what the Church as a whole should do....
Out of Stock
Available to Order
---
Expected to ship in 4 to 5 weeks from Australia.
---
Free Shipping
for orders over $99.
Written in a non-technical, accessible style, this handbook for members of churches addresses the awful phenomenon of child sexual abuse within such institutions. The author explains how to care for victims and what the Church as a whole should do.
-Publisher
Dealing with sexual abuse is painful, especially when it involves a child you care about.^And when it happens in church families, we all bear the pain and need help in knowing how to respond. We ask, should we talk about this or keep it secret to protect those involved? When it becomes known, what people or programs are available to assist? When is therapy needed, and how can the right counselor be found? Does healing really occur, and if so, when and how can we expect it? How do we handle the theological questions the crisis raises? And what should our church be doing?^Dr. Tim Kearney has seen and felt such pain. In this warm and hopeful book he shows how the healing touch of God can come, frequently through God's people in the Christian community.^Here is help with.^- recognizing the symptoms.^- how to handle disclosure.^- understanding the systems that respond to abuse.^- the "Why did God let this happen?" question.^- how a church can become abuse-aware.^- caring for caregivers as,well as for the child
-Publisher
Dealing with the sexual abuse of a child is painful and difficult. When it happens to children within our church families, we all are affected and wonder how to respond.What help should we seek?What support can we offer?What healing is possible?What can we do to prevent abuse in the future?In this warm and hopeful book, R. Timothy Kearney shows how healing, justice, forgiveness, restoration and protection can come through God's people in the Christian community.
-Publisher
Kearney completed his Ph.D. in clinical psychology and M.A. Kearney completed his Ph.D. in clinical psychology and M.A. in theology at Fuller Theological Seminary. He is director oin theology at Fuller Theological Seminary. He is director of mental health at a community health center in Connecticut.f mental health at a community health center in Connecticut. A
Acknowledgments
Introduction
<em>when Child Sexual Abuse Intrudes</em>
1. The Facts
<em>developing A Foundation For Understanding The Problem</em>
2. Beyond "they Did <em>what</em>?"
<em>recognizing &amp; Dealing With Disclosure</em>
3. What Happens Next?
<em>understanding The Systems Involved</em>
4. How Can The Church Help?
<em>helping Children &amp; Families While Caring For Caregivers</em>
5. What About Therapy?
<em>choosing The Right Course</em>
6. Why Does God Let This Happen?
<em>theological Questions Raised By Children &amp; Families</em>
7. How Does God Bring Healing?
<em>methods &amp; Manners Of Healing For Child Sexual Abuse</em>
8. What Does This Mean Long Term?
<em>the Continuing Impact Of The Abuse</em>
9. Could It Happen Here?
<em>proactive Preparation To Become An Abuse-aware Church</em>