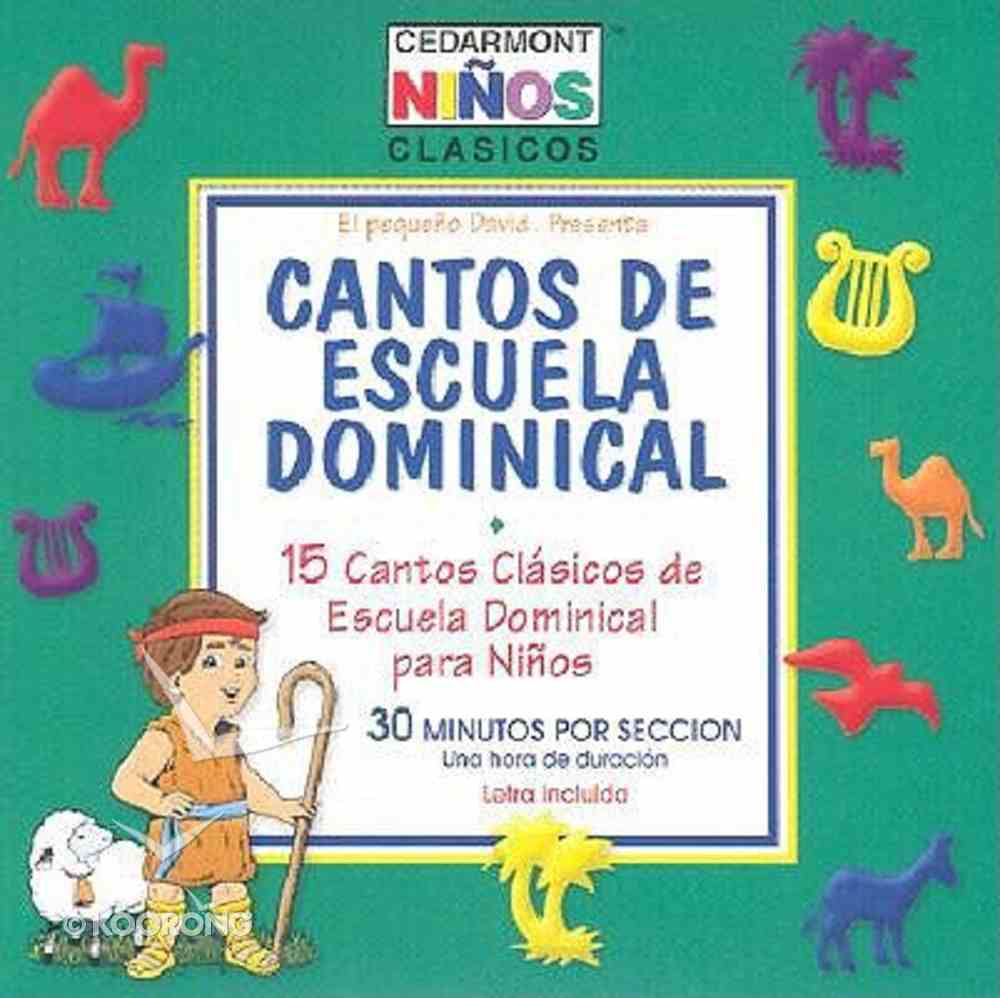 Cedarmont Kids: Cantos De Escuela Dominical (Sunday School Spanish) (Kids Classics Series)
---
Free Shipping
for orders over $99.
Cedarmont Kids: Cantos De Escuela Dominical (Sunday School Spanish) (Kids Classics Series)
Yo Soy De C R I S T O
Soy Yo Senor
Tiene El Mundo En Sus Manos
Jesus El Vive
Cristo Ama A Los Ninos
Eleva Siempre Oracion
De Los Ninow Son Los Cielos
Andare En Su Palabra
Ve Dilo En Las Montanas
Tengo Paz Como Un Rio
En Un Barco Yo Liegue
Es Criso Quien Por Mi Murio
Yo Tengo Gozo
Eran Doce Discipulos
Nunca Olvides Al Senor
Times have changed, but some things are still the same: kids love to sing, play and have fun! Even in today's world, kids are still kids, sharing the same special joys of childhood that parents remember from 20 (or more) years ago.

Cedarmont believes that music is one of those special joys. And in music, the best songs never go out of style. Remember all those songs you learned as a child? Chances are those songs can be found on CDs and DVDs from Cedarmont Kids.

Kids learn by seeing and doing. Cedarmont have kept that in mind with theirproducts. On Cedarmont DVDs, they'll see real kids doing things they all like to do. Also, most of their CDs and DVDs include lyrics and split-tracks so that kids can sing along. Many of their CDs include coloring and activity pages that you can print on your computer!

Most of all, kids love the music. Whether it's the fun, traditional sound of the Cedarmont Classics series or the upbeat Gospel and Worship titles, your kids will enjoy singing along with the Cedarmont Kids. And, if you have a new addition at your house, you'll enjoy sharing the instrumental sounds of the Cedarmont Baby series.
Bestsellers in Childrens Music