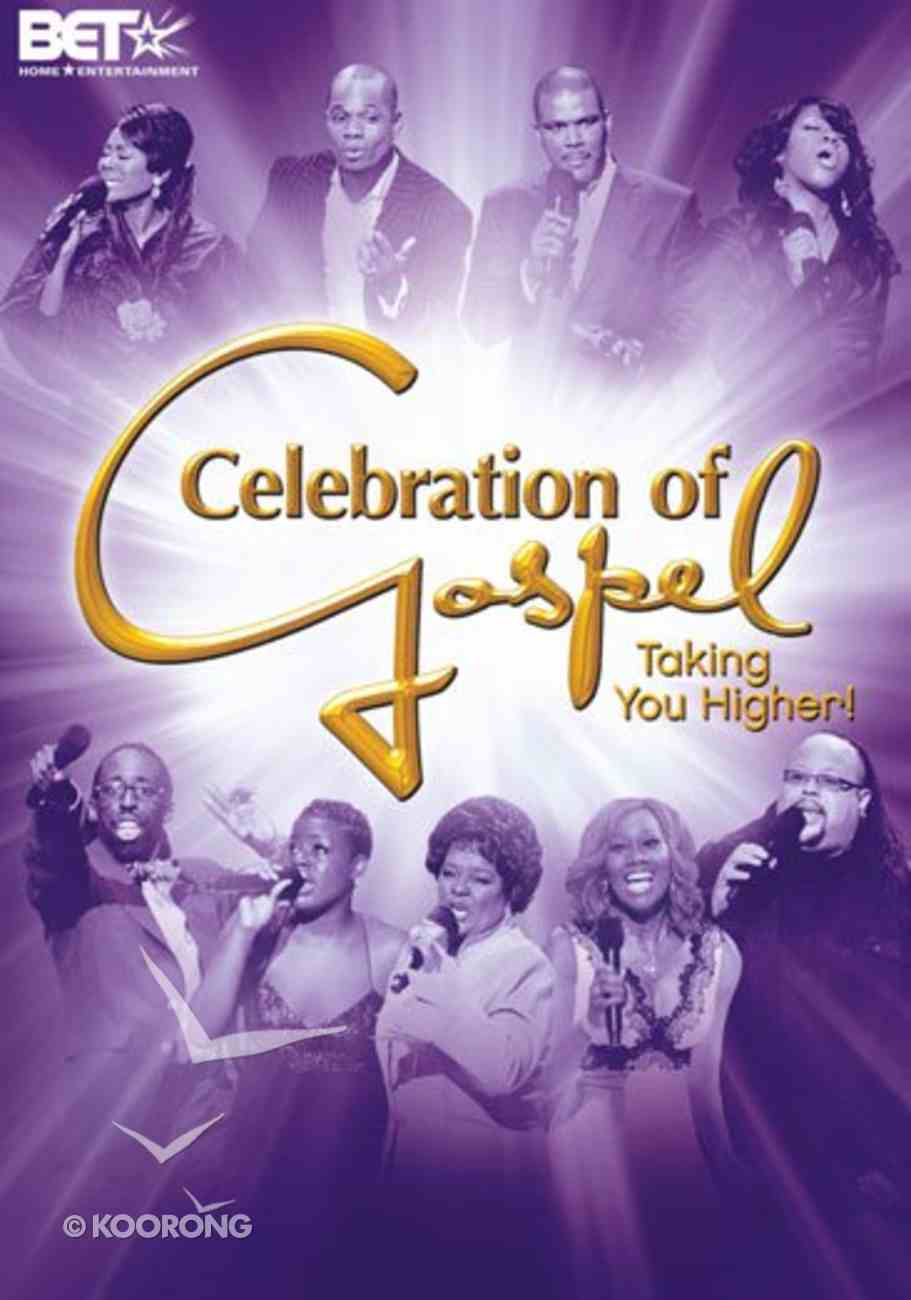 Celebration of Gospel: Taking You Higher
Out of Stock
Available to Order
---
Expected to ship in 4 to 5 weeks from Australia.
---
Free Shipping
for orders over $99.
Celebration of Gospel: Taking You Higher
A multi-instrumentalist, producer, and vocalist for the soulful black gospel group Commissioned during the 1980s and '90s, Fred Hammond also became one of the most popular praise & worship leaders in the field. Born in Detroit, Hammond began singing with his church choir at the age of 12. He played bass and sang with the Winans during the early '80s, then joined Commissioned later in the decade, showcasing his superb arranging, production, and songwriting skill as well as his soaring vocals. Hammond's concurrent solo career began in 1991 with I Am Persuaded, and he released additional albums for Benson, gradually embracing an in-concert feel even on his studio recordings. His fifth studio album, Purpose By Design, was released under the Verity label in 2000. In Case You Missed It...And Then Some followed in 2001. Hammond set up his own label imprint, Hammond Family Entertainment, and released the CD/DVD set Life in the Word in 2010. God, Love & Romance followed in 2012.

Bio by John Bush, www.allmusic.com. Accessed 02.04.14
Yolanda Adams is listed among the artists who have achieved the greatest critical and commercial success in blending R&B styles with gospel music. She has released twelve albums, two of which were certified platinum, one gold, and has won over twenty awards for her music. She currently hosts The Yolanda Adams Morning Show and makes her home in Houston. You can find out more about Yolanda at TheYolandaAdamsMorningShow.com.
For nearly two decades now, the multi-platinum-selling Kirk Franklin (born 1970) has been successfully bridging the gap between gospel, hip hop, pop and R&B. This irresistible fusion has given Kirk a chart-topping mainstream popularity that is unusually strong for a gospel and Christian artist. To date, Kirk has won seven GRAMMY Awards, 35 Stellar Awards, 11 Dove Awards (CCM), five NAACP Image Awards, two BET Awards, an American Music Award, and numerous others. And yet, even with these accolades, Kirk remains, at heart, close to his humble beginnings. He is never far from that frightened and forlorn young man who didn't always know which way to turn, which is what makes him one of the most relatable and respected messengers in his field.

He says: "In my music, I always try to have something for everyone and to embrace where I come from, where I am and where I'm going. I'm a fan of all music - traditional gospel, hip hop, pop and Bach. Every song speaks reality for me."

Kirk Franklin takes his role as one of God's chosen administrators of musical ministering - strengthening, soothing, uplifting and healing - with the utmost sense of purpose and pride. "It's very humbling and a serious responsibility," he states. "I try to make sure my life is lining up and that my priority always be to please God. When you spend too much time trying to be a people pleaser that's when you mess up. I know that if my life is pleasing to The Lord then 'I Am' where I'm supposed to be."

Adapted from biography supplied to Amazon.com by the artist's representatives:
http://www.amazon.com/Kirk-Franklin/e/B000APYUUQ/ref=ac_dtp_sa_bio
Accessed 18/03/2014