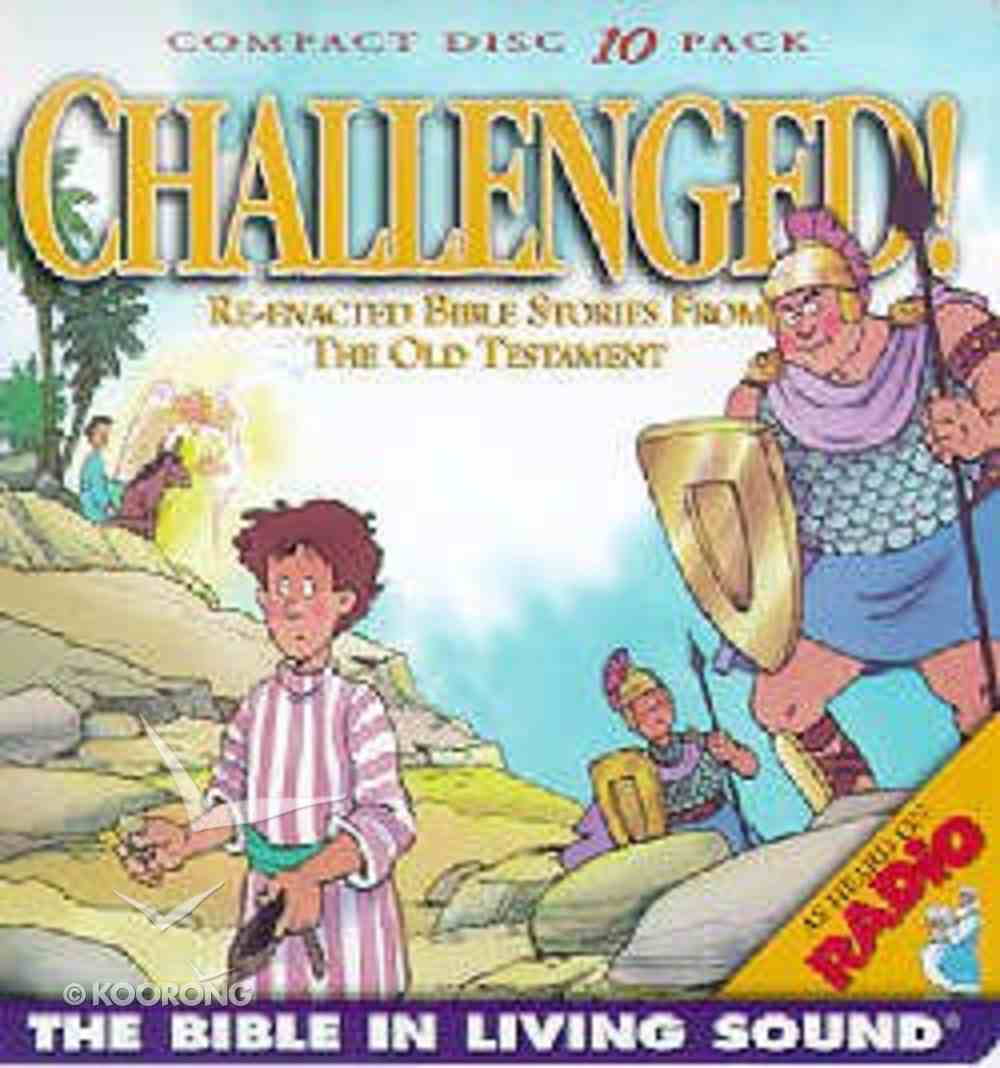 Challenged! (10 CD Pack) (#02 in Bible In Living Sound Series)
The Bible In Living Sound, the original dramatized Bible Stories...really gets kids excited about the Bible! These spiritually enthralling stories, with music and "live" sound effects leave impressions of lasting beauty and wonder, putting the listener in the Red Sea...
This item is a special order. Payment is by credit card only. Orders for this item cannot be cancelled or returned.
0 Available.
---
Free Shipping
for orders over $99.
The Bible In Living Sound, the original dramatized Bible Stories...really gets kids excited about the Bible! These spiritually enthralling stories, with music and "live" sound effects leave impressions of lasting beauty and wonder, putting the listener in the Red Sea at the crossing, beside David as he confronts Goliath, with Mary and Jospeh in the stable, and there at the foot of the Cross. These stunning re-enacted nondenominational dramatizations captivate listeners of all ages as they are enriched by visualizing the values taught in God's Word. Listeners want to hear them again and again. It is also an excellent home-school curriculum utilizing the four workbooks. The complete series of 450 thrilling, respectful presentations is the most comprehensive library of Bible stories ever produced. Make an investment for eternity in the character development of your children by absorbing God's love letter to humanity...the Bible...in living sound!
-Publisher
The most inspirational re-enacted Bible stories ever produced. Complete with music & full sound effects, leaves impressions of lasting beauty & wonder. Stunning dramatizations. For kids of all ages
-Publisher
1. The Ten Commandments - A Golden Calf
2. Mount Sinai - Feasting On Quails
3. Caleb And Joshua - Moses And Aaron
4. A Talking Donkey - Two Spies
5. Jericho Falls - The Sun Stands Still
6. Deborah And Barak - Gideon
7. Samson - Ruth's Love Story
8. Samuel - King Saul
9. Jonathan - King David
10. David And Goliath - David And Jonathan
Bestsellers in Childrens Audio