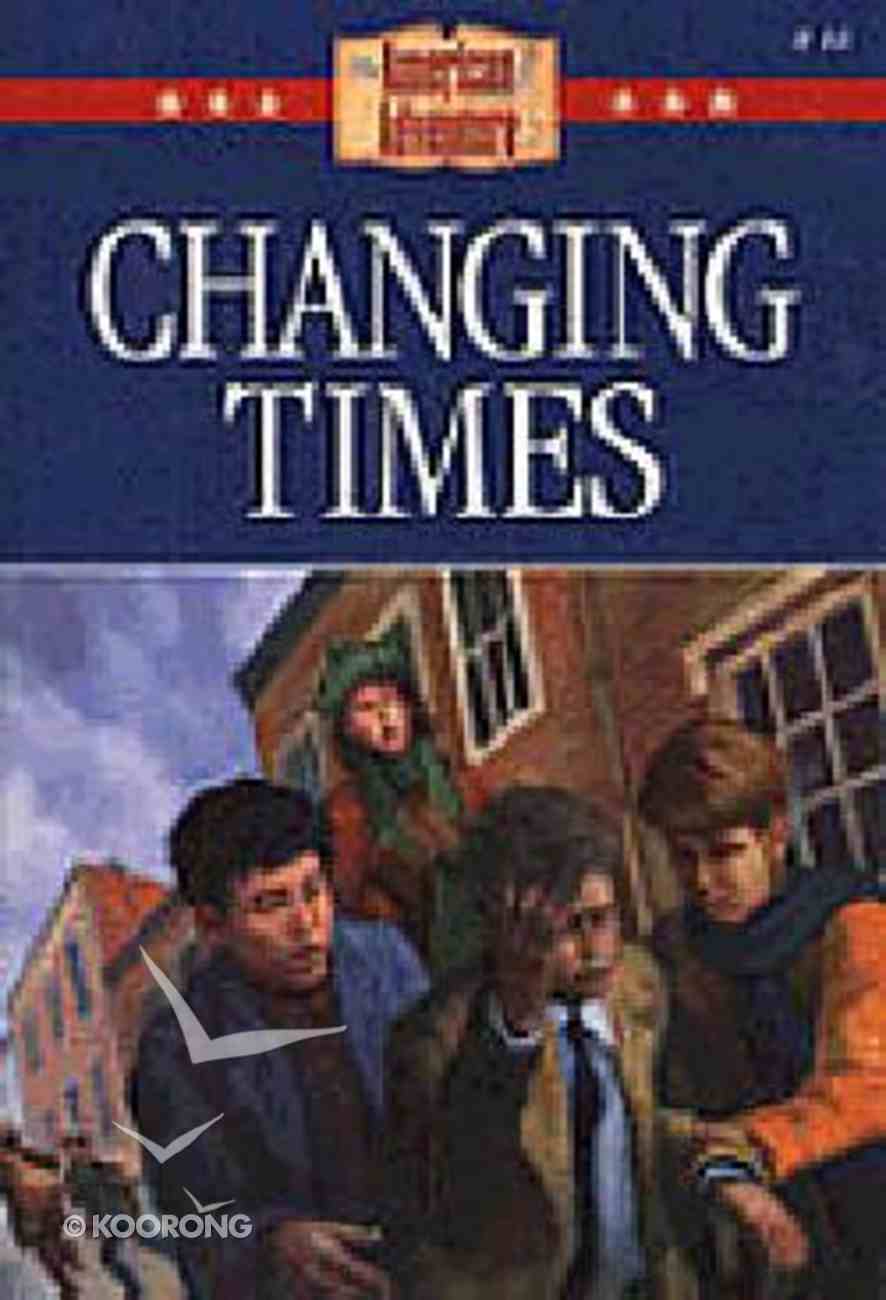 Changing Times (#44 in American Adventure Series)
It's July 4, 1876, and Walter Fisk is celebrating America's one hundredth birthday in his new home of Minneapolis. These are exciting times, but they also have their difficulties for Walter. Minneapolis isn't as advanced as his former hometown of...
---
Free Shipping
for orders over $99.
It's July 4, 1876, and Walter Fisk is celebrating America's one hundredth birthday in his new home of Minneapolis. These are exciting times, but they also have their difficulties for Walter. Minneapolis isn't as advanced as his former hometown of Cincinnati, and his new neighbors, many of whom came to America from Sweden, have manners and customs that are unusual to Walter. When Walter's cousin Polly Stevenson introduces him to Grant Lapierre, Walter finally finds a friend in Minneapolis. They share an interest in the game of "base ball," but Grant has a secret he doesn't want to share with Walter. Will Walter ever learn Grant's secret? Can Polly help Walter adjust to life in Minneapolis? And as America celebrates its Declaration of Independence, will everyone be able to celebrate freedom?
-Publisher
Frank and Isabel Harrington are horrified when two men attack their father as he walks home from work carrying Christmas presents. How could anyone be so cruel as to steal other peoples' gifts? But realizing the desperation brought on by the Depression, the Harringtons and their friends the Wakamutsus soon busy themselves helping the homeless men in their area. On the other side of the world, meanwhile, Japan is flexing its military muscle. In Seattle, the Wakamutsus and other Japanese-Americans are beginning to face persecution for their heritage, and Isabel can't understand such horrible injustice. Her concern over this mistreatment is admirable--but will she ever realize that she needs to treat her own b
-Publisher
Susan Miller, a professor of English at the University of Utah and faculty member of the University Writing Program, won the first W. Ross Winterowd Award in 1989 for "Rescuing the Subject: A Critical Introduction to Rhetoric and the Writer. "She recently won her university's Distinguished Research Award. ý
Bestsellers in Confident Readers (Age 8-12)