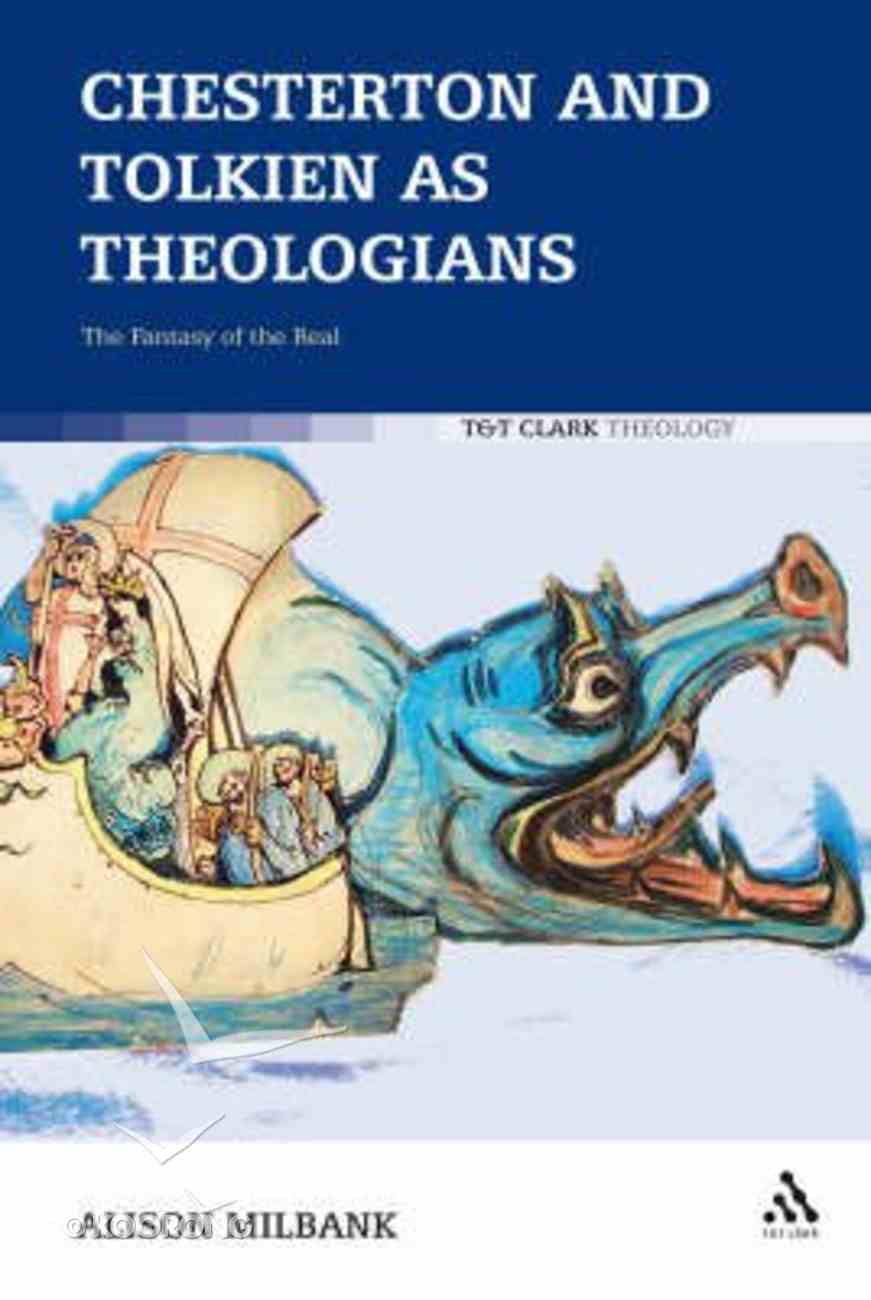 Chesterton and Tolkien as Theologians
Offers a new reading of Tolkien in terms of Chesterton's literary and theological project.>
Special Order Item
0 Available.
---
Free Shipping
for orders over $99.
Offers a new reading of Tolkien in terms of Chesterton's literary and theological project.>
-Publisher


This book takes Chesterton's 'natural theology' through fairytales seriously as a theological project appropriate to an intellectual attempt to return to faith in a secular age. It argues that Tolkien's fiction makes sense also as the work of a Catholic writer steeped in Chestertonian ideas and sharing his literary-theological poetics.

While much writing on religious fantasy moves quickly to talk about wonder, Milbank shows that this has to be hard won and that Chesterton is more akin to the modernist writers of the early twentieth-century who felt quite dislocated from the past. His favoured tropes of paradox, defamiliarization and the grotesque have much in common with writers like T. S. Eliot, Ezra Pound and James Joyce and their use of the demotic as well as the 'mythic method'.

Using Chesterton's literary rhetoric as a frame, the book sets out to chart a redemptive poetics that first decentres the reader from his habitual perception of the world, then dramatizes his self-alienation through the grotesque, before finding in that very alienation a sort of pharmakon through paradox and an embrace of difference. The next step is to change one's vision of the world beyond the self through magic which, paradoxically, is the means by which one can reconnect with the physical world and remove the fetishism and commodification of the object. Chesterton's theology of gift is the means in which this magic becomes real and people and things enter into reciprocal relations that reconnect them with the divine.
>

-Publisher
Alison Milbank (Ph.D., University of Lancaster) lectures as Associate Professor in Literature and Theology at the University of Nottingham, UK. She was formerly John Rylands Research Institute Fellow at the University of Manchester, UK, and taught at the Universities of Cambridge, UK, Middlesex, UK, and Virginia, USA. Dr Milbank has written the author of authoritative book Chesterton and Tolkien as Theologians.
Koorong -Editorial Review.
Introduction; Chapter 1:'we Have All Forgotten Our Names:'; Chapter 2:'we See Everything From Behind And It Looks Brutal:' The Grotesque; Chapter 3:'whatever I Am, I Am Not Myself:' Paradox; Chapter 4:'disenchanting The Will:' Magic And Demystification; Chapter 5:'can I Thank No One For The Birthday Present Of Birth?' Gift-exchange; Conclusion 'make It New'.