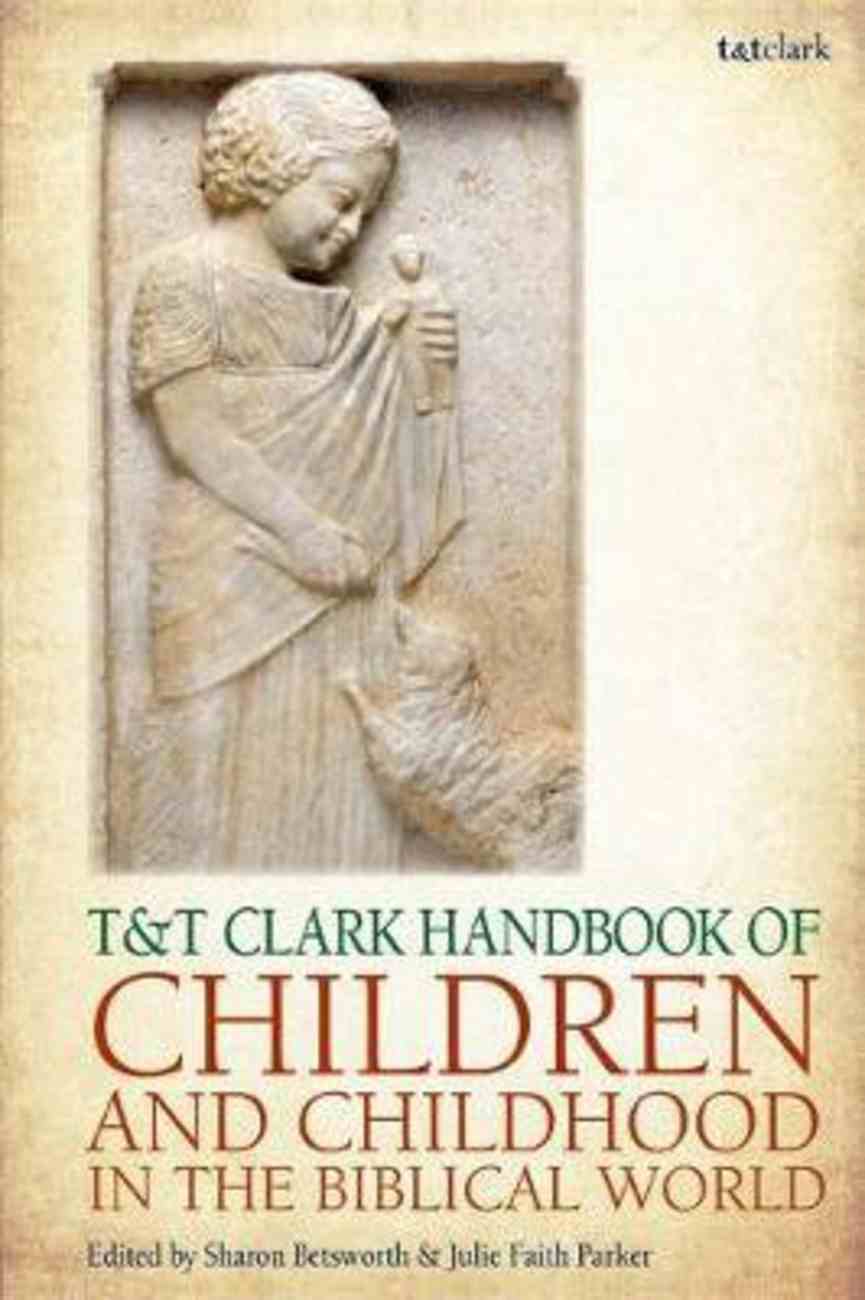 Children in the Bible and the Biblical World (T&t Clark Handbooks Series)
This ground-breaking volume examines the presentation and role of children in the ancient world, and specifically in ancient Jewish and Christian texts. With carefully commissioned chapters that follow chronological and canonical progression, a sequential reading of this book enables deeper...
Special Order Item
0 Available.
---
Free Shipping
for orders over $99.
This ground-breaking volume examines the presentation and role of children in the ancient world, and specifically in ancient Jewish and Christian texts. With carefully commissioned chapters that follow chronological and canonical progression, a sequential reading of this book enables deeper appreciation of how understandings of children change over time. Divided into four sections, this handbook first offers an overview of key methodological approaches employed in the study of children in the biblical world, and the texts at hand. Three further sections examine crucial texts in which children or discussions of childhood are featured; presented along chronological lines, with sections on the Old Testament/Hebrew Bible, the Intertestamental Literature, and the New Testament and Early Christian Apocrypha. Relevant not only to biblical studies but also cross-disciplinary scholars interested in children in antiquity.
-Publisher
List Of Tables And Illustrations
List Of Contributors
Acknowledgments
List Of Abbreviations
1. Introduction - Sharon Betsworth, Oklahoma City University, Usa And Julie Faith Parker, Trinity Lutheran Seminary, Usa
Part One Orientation To The Field
2. History Of Research On Children In The Bible And The Biblical World: Past Developments, Present State-and Future Potential - Reidar Aasgaard
3. Accessing Childhoods: Interdisciplinary Tools At The Intersection Of Biblical Studies And Childhood Studies - Laurel W. Koepf Taylor
Part Two Hebrew Bible
4. Methodology: Who Is A Child And Where Do We Find Children In The Ancient Near East? - Kristine Henriksen Garroway
5. The Logic Of Sacrificing Firstborn Children - Heath D. Dewrell
6. Children Of Diaspora: The Cultural Politics Of Identity And Diasporic Childhood In The Book Of Esther - Dong Sung Kim
7. Children In Proverbs, Proverbial Children - Ericka S. Dunbar And Kenneth N. Ngwa
8. God As A Child In The Hebrew Bible? Playing With The Possibilities - Julie Faith Parker 155
Part Three Intertextual Issues And Intertestamental Texts
9. Children And The Memory Of Traumatic Violence - Kathleen Gallagher Elkins
10. A Road-trip To Manhood: Tobias's Coming Of Age In Tobit 6-12 - Stephen M. Wilson
Part Four New Testament
11. Methodology: Who Is A Child And Where Do We Find Children In The Greco-roman World? - John W. Martens
12. Children Playing In The Marketplaces - Sharon Betsworth
13. "theirs Is The Kingdom": Children As Proprietors Of The Kingdom Of God In Luke 18:15-17 - Amy Lindeman Allen
14. The "lost Boys" (and Girls) Of Q's "neverland" - A. James Murphy
15. Children, Parents, And God/gods In Interreligious Roman Households And The Interpretation Of 1 Corinthians 7:14 - Judith M. Gundry
16. Fathers And Daughters In 1 Corinthians 7:36-38: The Social Implications Of Marriage In Earlychristian Families - John W. Martens
Part Five Early Christian Apocrypha
17. Absence And Presence Of Children In The Apocryphal Acts - Anna Rebecca Solevag
18. Traveling With Children: Flight Stories And Pilgrimage Routes In The Apocryphal Infancy Gospels -tony Burke
Bibliography
Scripture Index
Ancient Source Index
Subject Index
Bestsellers in Biblical Studies