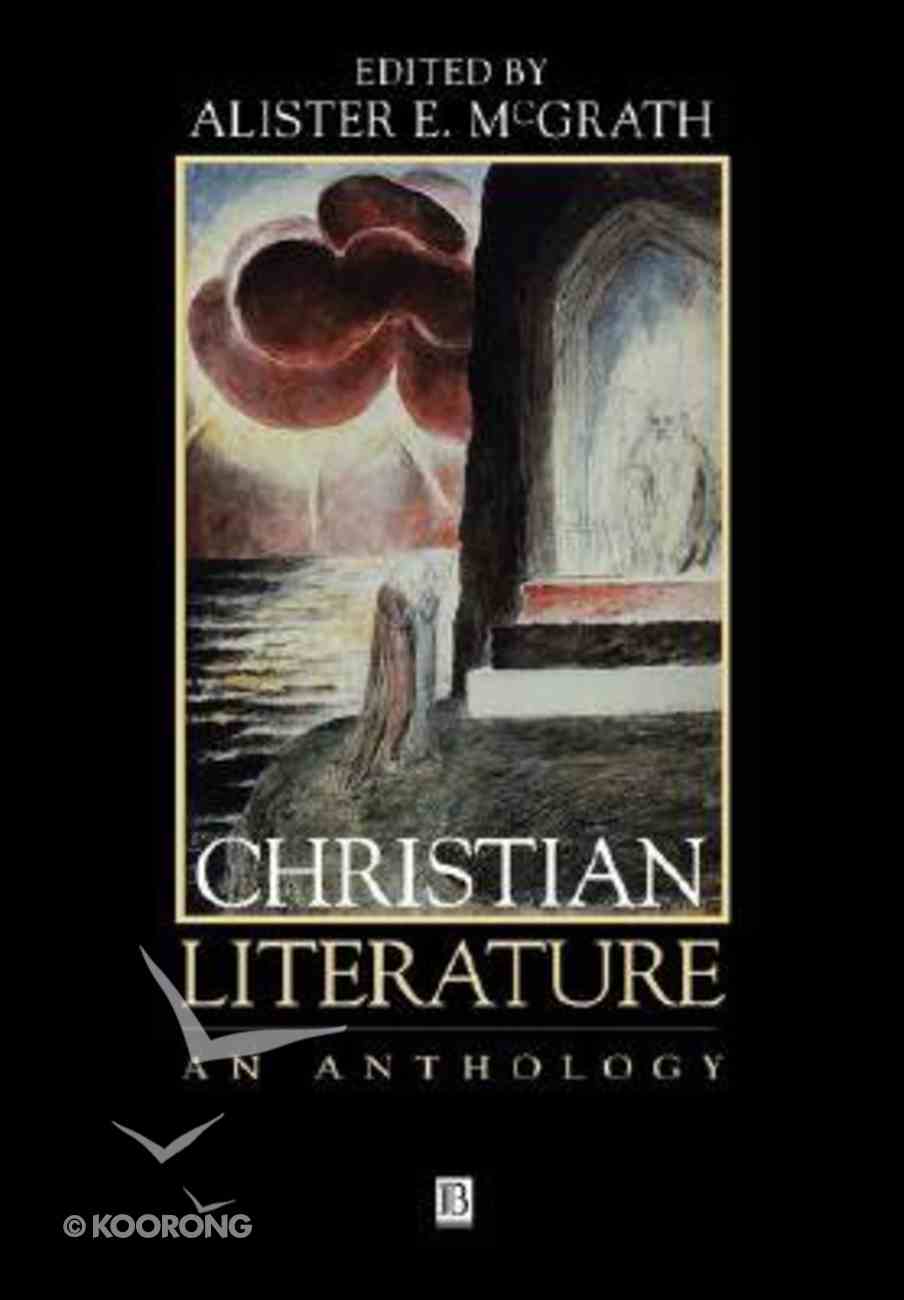 Christian Literature: An Anthology
This anthology of Christian literature gathers together writings drawn from 2000 years of Christian history.
Out of Stock
Available to Order
---
Expected to ship in 7 to 8 weeks from Australia.
---
Free Shipping
for orders over $99.
This anthology of Christian literature gathers together writings drawn from 2000 years of Christian history.
-Publisher
Preface.How to Use This Work.The Structure of the Work.Part I: The Patristic Period c.100-600:.Introduction.Clement of Rome.The Martyrdom of Polycarp.Irenaeus of Lyons (c.130-c.200).Quintus Septimius Florens Tertullian (c.160-c.225).Eusebius of Caesarea (c.260-340).Athanasius of Alexandria (c.296-373).Ephramium the Syrian (303-73).Cyril of Jerusalem (c. 315-87).Gregory of Nyssa (c.330-c.395).The Peregrinnation of Egeria (c.384).Augustine of Hippo (354-430).Part II: English and Irish Sources c.600-1050:.Introduction.Caedmon's Hymn (c.670).Bede (c.673-735).The Deer's Cry (c.700).The Dream of the Rood.The Junius Code.The Exeter Book Riddles.The Blicking Homilist.Aelfric.Wulfstan.Part III: The Middle Ages, 1050-1500: .Introduction.Anselm of Canterbury.Peter Abelard.Ancrene Wisse: Guide for an Anchoress.Thomas Aquinas.Hugh of Balma.Dante Aligheri.The Cloud of Unknowing.William Langland.Geoffrey Chaucer.Julian of Norwich.The York Mystery Plays.Thomas a Kempis.William Dunbar.Part IV: Renaissance and Reformation, 1500-1700:.Introduction.Erasmus of Rotterdam.Martin Luther.Ignacious Loyola.John Calvin.John Foxe.Edmund Spenser.The King James Version of the Bible.Sir Walter Raleigh.Lancelot Andrewes.John Donne.George Herbert.Sir Thomas Browne.John Milton.Henry Vaughan.Andrew Marvell.Blaise Pascal.John Bunyan.The Book of Common Prayer.Part V: The Modern Period 1700-2000:.Introduction.Joseph Addison.Daniel Defoe.Joseph Butler.Jonathan Edwards.John Wesley.C Wesley.John Newton.William Paley.William Wordsworth.Samuel Taylor Coleridge.John Keble.Ralph Waldo Emerson.Anthony Trollope.Benjamin Jowett.George Eliot.Fyodor Mikhailivich Dostoevsky.Matthew Arnold.Thomas Hardy.Gerald Manley Hopkins.Gilbert Keith Chesterton.T. S. Eliot.Dorothy L. Sayers.C. S. Lewis.Graham Greene.Martin Luther King.David Lodge.Garrison Keillor.A Glossary of Terms.Sources of Extracts.For Further Reading.Acknowledgments.Index.
-Publisher
Biblical Material
The Patristic Period
The Middle Ages
The Renaissance And The Middle Ages
The Modern Era
Christian Resources On The Internet.
Bestsellers in Christian Living