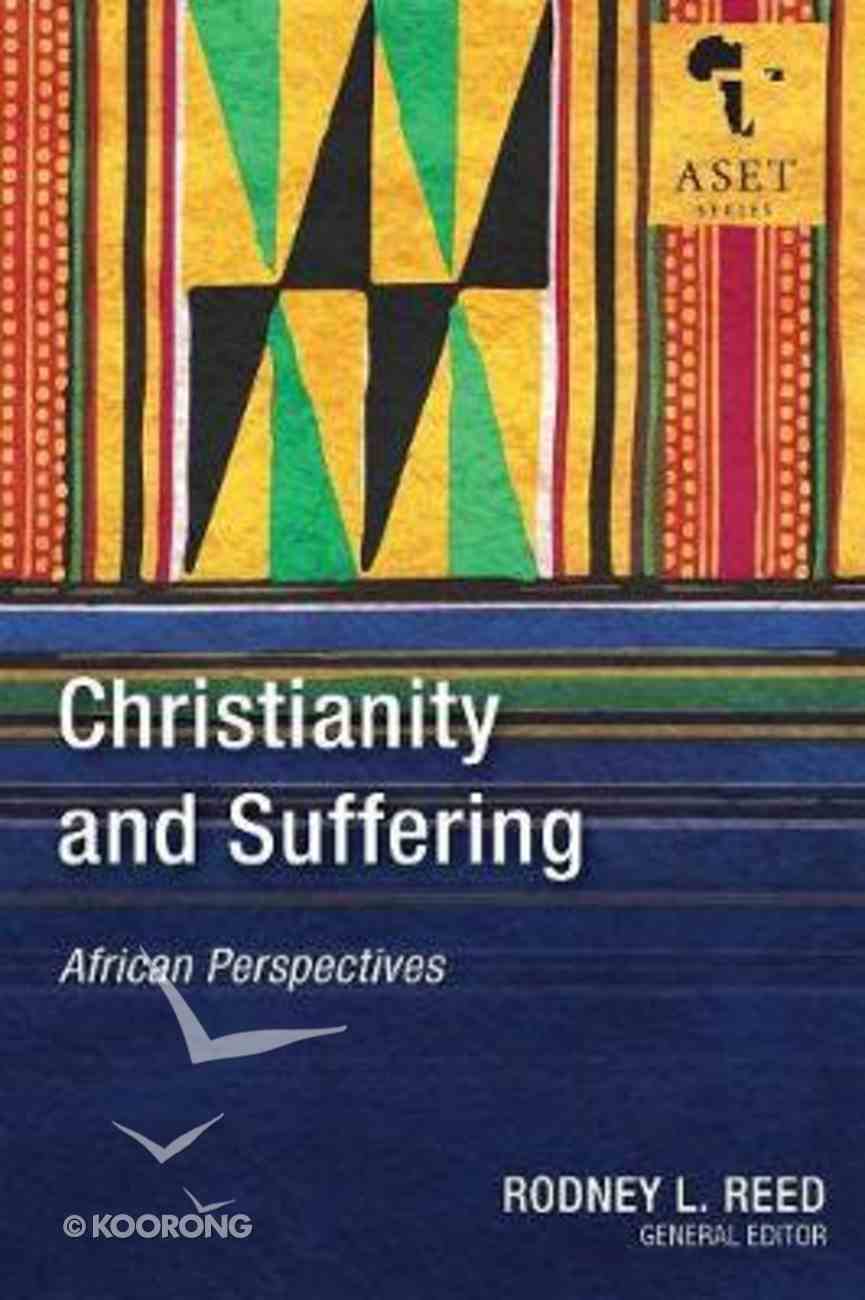 Christianity and Suffering: African Perspectives (African Society Of Evangelical Theology Series)
We often hear these days that the center of Christianity is moving toward the Global South and Africa is a key player in that movement. This makes the study of African Christianity and African realities important - even more so...
Out of Stock
Available to Order
---
Expected to ship in 6 to 7 weeks from Australia.
---
Free Shipping
for orders over $99.
We often hear these days that the center of Christianity is moving toward the Global South and Africa is a key player in that movement. This makes the study of African Christianity and African realities important - even more so when it is being done by Africans themselves in their own context. The Africa Society of Evangelical Theology (ASET) was created to encourage research and sustained theological reflection on key issues facing Africa by and for African Christians and those working within African contexts. The volumes in the ASET series constitute the best papers presented at the annual conferences of ASET and together they seek to fill this important gap in the literature of Christianity.Africa is all too familiar with suffering. Yet there is a dearth of sustained theological reflection on suffering by Africans, or for Africans. Christianity and Suffering: African Perspectives addresses this need and is the fruit of the 5th Annual Conference of the Africa Society of Evangelical Theology. The contributions address age-old issues like why God does not prevent or relieve human suffering; they wrestle with causes of suffering including witchcraft, poverty, curses, and war; and they also explore appropriate Christian responses to suffering, all from within the African context.
-Publisher
<p>preface</p><p>acknowledgments</p><p>part I&amp;nbsp;&amp;nbsp; &amp;nbsp;suffering In The African Context</p><p>1 &amp;ndash; Poverty And Suffering: The Role Of The Holy Spirit</p><p>david Bawks</p><p>2 &amp;ndash; Politicians, Funerals, And The Bereaved In Kenya: Biblical Perspectives On Death And The Afterlife In Light Of 2 Samuel 1:2&amp;ndash;27</p><p>diphus Chosefu Chemorion</p><p>3 &amp;ndash; Sickness In Africa: A Holistic, Integrated, Christian Understanding And Response</p><p>steven D. H. Rasmussen</p><p>4 &amp;ndash; Why Nigerian Christians Accuse People Of Witchcraft: A Review Of Cases Among The Igbo Nigerians</p><p>felicia Chinyere Priest</p><p>5 &amp;ndash; Loving &amp;ldquo;witches&amp;rdquo;: A Christian Educational Intervention To Help Those Accused Of Witchcraft In Northwest Tanzania</p><p>janice Horsager Rasmussen</p><p>part Ii&amp;nbsp;&amp;nbsp; &amp;nbsp;the Christian Response To Suffering</p><p>6 &amp;ndash; Following Jesus In A World Of Suffering And Disaster</p><p>isaiah Majok Dau</p><p>7 &amp;ndash; A Missional Approach To Suffering Inflicted By Spiritual Powers: A Case Study Of Northern Kenya</p><p>judy Wanjiru Wang&amp;rsquo;ombe</p><p>8 &amp;ndash; A Christian Response To Curses In Africa</p><p>nathan Nzyoka Joshua</p><p>9 &amp;ndash; Why Prosperity Gospel Preachers Are Prospering While Most Of Their Members Are Suffering</p><p>peter Mbede Oyugi</p><p>10 &amp;ndash; Strengthening Christian Responses To Human Suffering</p><p>philip Thuo And Daryll Stanton&amp;nbsp;</p><p>part Iii&amp;nbsp; Toward An African Christian Theodicy</p><p>11 &amp;ndash; Is God A God Of Retribution? A Worldview Interpretation Using The Four-legged-stool Hermeneutical Model</p><p>elizabeth Wairimu Mburu</p><p>12 &amp;ndash; The Book Of Job: A Challenge To African Spirituality Regarding Human Suffering</p><p>sammy Githuku Wangonya</p><p>list Of Contributors</p>