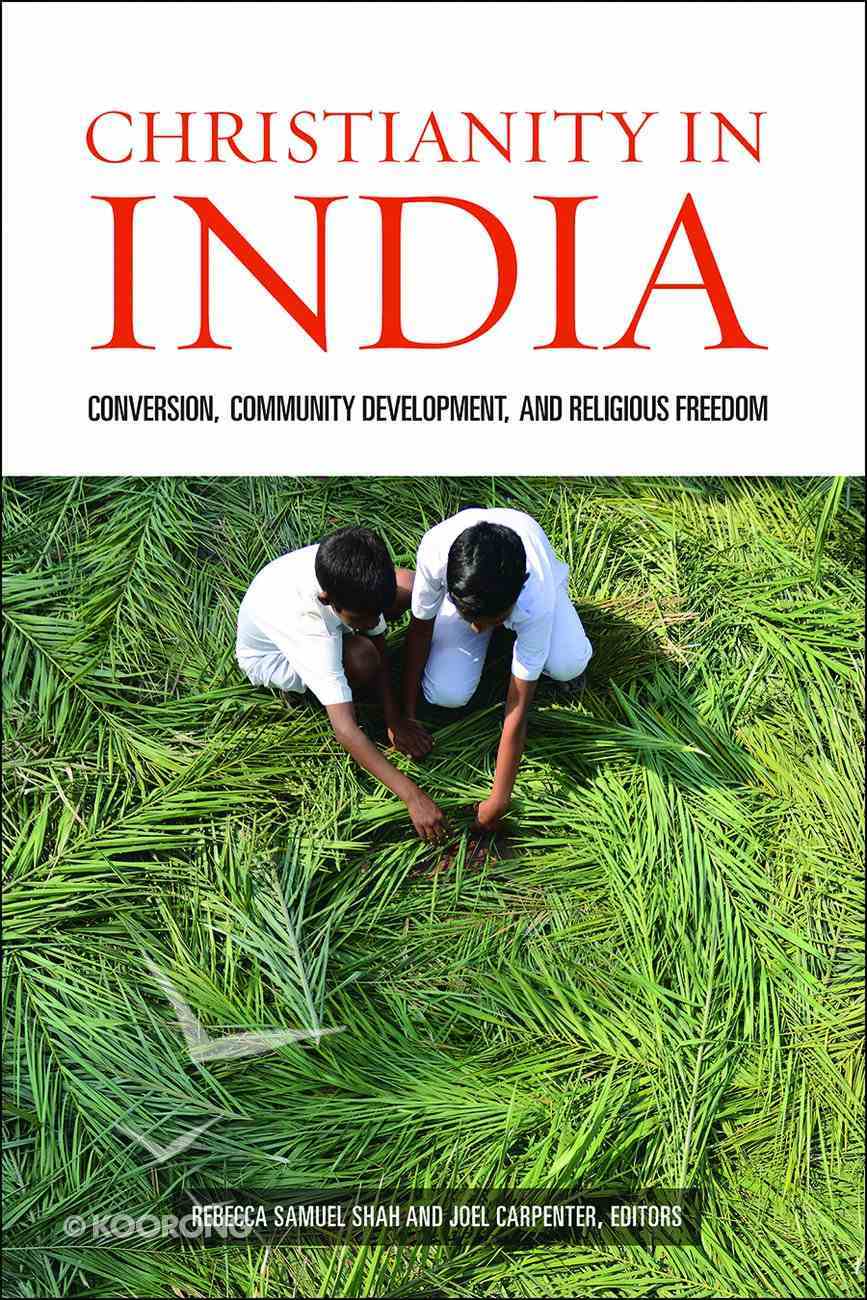 Christianity in India: Conversion, Community Development, and Religious Freedom
Christianity has been present in India since at least the third century, but the faith remains a small minority. Even so, Christianity is growing rapidly in parts of the subcontinent, and has made an impact far beyond its numbers. Yet...
Out of Stock
Available to Order
---
Expected to ship in 4 to 5 weeks from Australia.
---
Free Shipping
for orders over $99.
Christianity has been present in India since at least the third century, but the faith remains a small minority. Even so, Christianity is growing rapidly in parts of the subcontinent, and has made an impact far beyond its numbers. Yet Indian Christianity remains highly controversial, and it has suffered growing discrimination and violence. This book shows how Christian converts and communities continue to make contributions to Indian society, even amid social pressure and violent persecution. In a time of controversy in India about the legitimacy of conversion and the value of religious diversity, Christianity in India addresses the complex issues of faith, identity, caste, and culture. It documents the outsized role of Christians in promoting human rights, providing education and healthcare, fighting injustice and exploitation, and stimulating economic uplift for the poor. Readers will come away surprised and sobered to learn how these active initiatives often invite persecution today. The essays draw on intimate and personal encounters with Christians in India, past and present, and address the challenges of religious freedom in contemporary India.
-Publisher
<p>acknowledgments&amp;nbsp;<br />
Map Of India&amp;nbsp;<br />
Introduction&amp;nbsp;<br />
&amp;nbsp;<br />
I. Conversion And Identity&amp;nbsp;<br />
1. Saving The Soul Of India: Christian Conversion And The Rise Of Hindu Nationalism &amp;ndash; Rebecca Samuel Shah&amp;nbsp;<br />
2. Drinking A Cup Of Nectar: The Transformation Of Lakshmibai Tilak &amp;ndash; Sean Doyle&amp;nbsp;<br />
3. A &amp;ldquo;willingness To Become Undone&amp;rdquo; In Relation To Others: The Plural Life Of C. F. Andrews &amp;ndash; Bernardo A. Michael&amp;nbsp;<br />
4. Christian Conversion In India: Political Exploitation Or Personal Transformation? &amp;ndash; Joshua Iyadurai&amp;nbsp;<br />
&amp;nbsp;<br />
Ii. Indian Praxis, American Learning&amp;nbsp;<br />
5. American Evangelicalism, Social Action, And Christianity In India &amp;ndash; Aminta Arrington&amp;nbsp;<br />
6. What God Has Joined Together Let No One Separate: Local Church And Development Agencies In God&amp;rsquo;s Mission &amp;ndash; Darren &amp;nbsp;duerksen&amp;nbsp;<br />
&amp;nbsp;<br />
Iii. Nationalism, Violence, And Freedom&amp;nbsp;<br />
7. Bollywood And The Bjp: An Analysis Of Indian Identity In Karan Johar&amp;rsquo;s Films &amp;ndash; Samuel Thambuswamy&amp;nbsp;<br />
8. Human Rights And Freedom Of Religion--the Ground Experience: Interviews With Dr. John Dayal And Rev. Vijayesh Lal &amp;ndash; Karuna M. John&amp;nbsp;<br />
9. Christian Responses To Violence In India &amp;ndash; Vikas Ram And Kay Higuera Smith&amp;nbsp;<br />
10. Religious Freedom Among The Marginalized In Bangalore, India &amp;ndash; Rebecca Samuel Shah And Timothy Samuel Shah&amp;nbsp;<br />
11. The Burned Church: Christians And Pluralism In India &amp;ndash; Paul S. Rowe&amp;nbsp;<br />
Bibliography&amp;nbsp;<br />
Contributors&amp;nbsp;<br />
Index &amp;nbsp;</p>
Bestsellers in Christian Worldview