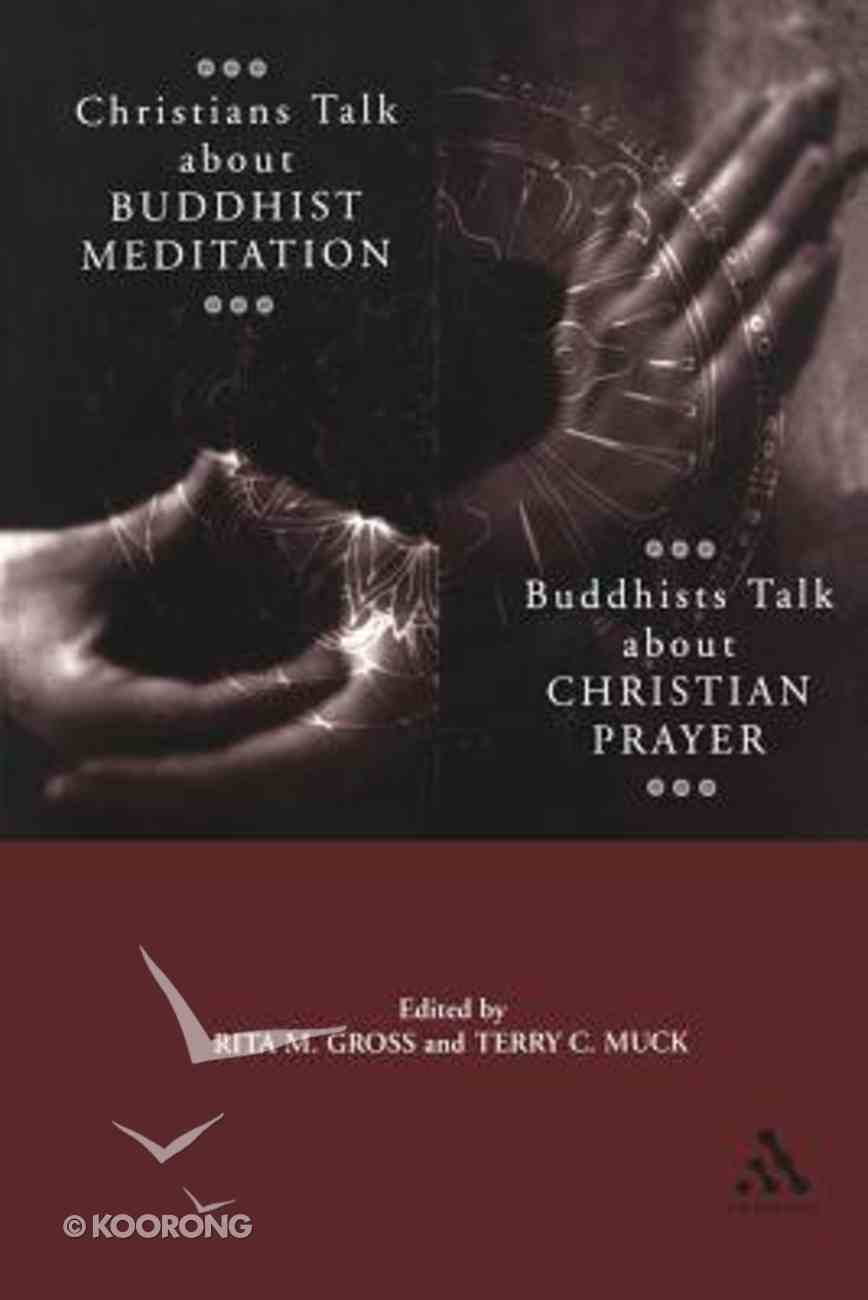 Christians Talk About Buddhist Meditation, Buddhists Talk About Christian Prayer
A discussion of the merits and disadvantages of Buddhist and Christian approaches to prayer and meditation. It looks at questions such as* what can a Christian, for example, learn from the mental and physical rigor of Buddhist meditative practice?; and...
Out of Stock
Available to Order
---
Expected to ship in 7 to 8 weeks from Australia.
---
Free Shipping
for orders over $99.
A discussion of the merits and disadvantages of Buddhist and Christian approaches to prayer and meditation. It looks at questions such as* what can a Christian, for example, learn from the mental and physical rigor of Buddhist meditative practice?; and what can a Buddhist learn from traditional Christian prayer? They examine the difficulties and possible loss of religious identity if a Christian or Buddhist mixes thier practice techniques.
-Publisher
This discussion of the merits & disadvantages of Buddhist & Christian approaches to prayer & meditation asks what devotees of each faith can learn from the practices of the other & whether attempting to mix the techniques of different religions compromises the identities of the faiths concerned.
-Publisher
This book adopts the format of the editors' previous book, Buddhists Talk about Jesus, Christians Talk about the Buddha. In that book, eight scholar-practitioners -- four of them Buddhist and four Christian -- explore their relationship to the great religious figure of the other tradition. Then the remaining contributors, two from each tradition, address themselves, rebuttal fashion, to the views expressed.^In the new book the subject is the differences and similarities between Buddhist meditation and Christian prayer. What can a Christian, for example, learn from the mental and physical rigor of Buddhist meditative practice? What can a Buddhist learn from traditional Christian prayer? Can one mix distinct religious identity (Christian) with practice techniques associated with another religion (Buddhist) without compromising the religious specificity of either the identities or the techniques?
-Publisher
Rita M. Gross is Professor Emerita of Comparative Studies inRita M. Gross is Professor Emerita of Comparative Studies inRita M. Gross is Professor Emerita of Comparative Studies inRita M. Gross is Professor Emerita of Comparative Studies in Religion at the University of Wisconsin, Eau Claire. She is Religion at the University of Wisconsin, Eau Claire. She is Religion at the University of Wisconsin, Eau Claire. She is Religion at the University of Wisconsin, Eau Claire. She is the author and editor of many books, including "Religious F the author and editor of many books, including "Religious F
Bestsellers in World Religions