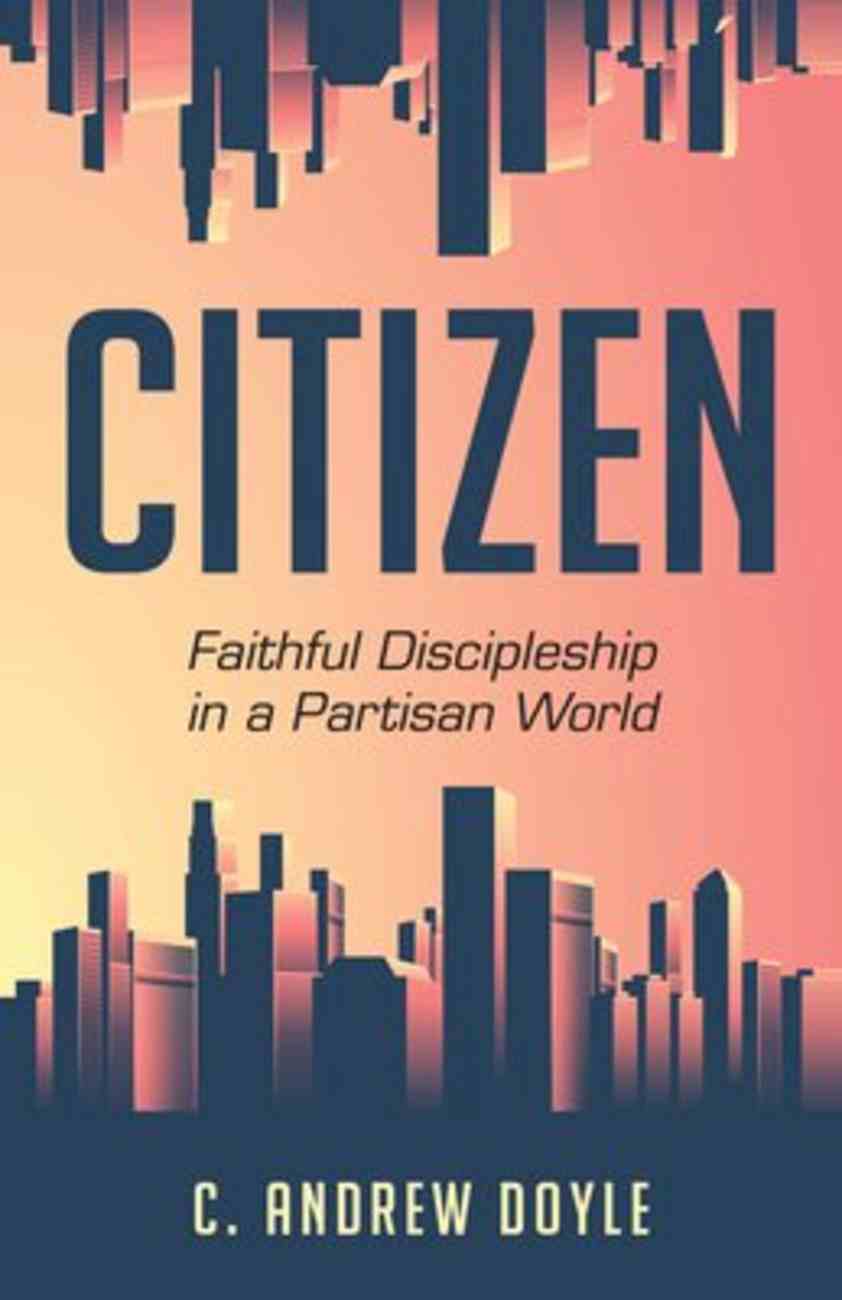 Citizen: Faithful Discipleship in a Partisan World
* A must-read for Christians in the present political conversation * Speaks to the larger narrative of faith rather than mere partisan storytelling Citizen helps Christians find our place in the politics of the world. In these pages, Bishop Andy...
Out of Stock
Available to Order
---
Expected to ship in 4 to 5 weeks from Australia.
---
Free Shipping
for orders over $99.
* A must-read for Christians in the present political conversation * Speaks to the larger narrative of faith rather than mere partisan storytelling Citizen helps Christians find our place in the politics of the world. In these pages, Bishop Andy Doyle offers a Christian virtue ethic grounded in fresh anthropology. He offers a vision of the individual Christian within the reign of God and the life of the broader community. He adds to the conversation in both church and culture by offering a renewed theological underpinning to the complex nature of Christianity in a post-modern world. How did we get here? Is this the way it has to be? Are there implications for conversations about politics within the church? Doyle contends that our current debates are not about one partisan narrative winning, but communities of diversity being unified by a relationship with God's grand narrative. Crafting a deep theological conversation with a unified approach to the Old and New Testament, Citizen asks, what does it truly mean to live in community?
-Publisher
<p>foreword By Cynthia Briggs Kittredge&amp;nbsp;<br />
&amp;nbsp;</p><p>introduction: Engaging An Apathetic Christian Citizen&amp;nbsp;<br />
&amp;nbsp;</p><p><em>chapter One: </em>a Birth Narrative&amp;nbsp;<br />
&amp;nbsp;</p><p><em>chapter Two: </em>our Beloved Civil Religion&amp;nbsp;<br />
&amp;nbsp;</p><p><em>chapter Three: </em>a Frame For Christian Citizenship&amp;nbsp;<br />
&amp;nbsp;</p><p><em>chapter Four: </em>a Garden Social Imaginary&amp;nbsp;<br />
&amp;nbsp;</p><p><em>chapter Five: </em>rejection Of Dominion Politics&amp;nbsp;<br />
&amp;nbsp;</p><p><em>chapter Six: </em>prophetic Citizenship&amp;nbsp;<br />
&amp;nbsp;</p><p><em>chapter Seven: </em>a Differentiated Wilderness Society&amp;nbsp;<br />
&amp;nbsp;</p><p><em>chapter Eight: </em>the Rise Of King And Prophet&amp;nbsp;<br />
&amp;nbsp;</p><p><em>chapter Nine: </em>a Step Into God&amp;rsquo;s Story&amp;nbsp;<br />
&amp;nbsp;</p><p><em>chapter Ten: </em>a Different Destiny&amp;nbsp;<br />
&amp;nbsp;</p><p><em>chapter Eleven: </em>a Decolonized Citizenship&amp;nbsp;<br />
&amp;nbsp;</p><p><em>chapter Twelve: </em>the Story Of The Disinherited&amp;nbsp;<br />
&amp;nbsp;</p><p><em>chapter Thirteen: </em>the Hive Lens&amp;nbsp;</p><p><em>chapter Fourteen: </em>vineyard, Sword, And Cross&amp;nbsp;<br />
&amp;nbsp;</p><p><em>chapter Fifteen:</em> The State&amp;rsquo;s Accountability To God&amp;nbsp;<br />
&amp;nbsp;</p><p><em>chapter Sixteen:</em> A Tabling Christian Citizenship&amp;nbsp;<br />
&amp;nbsp;</p><p><em>conclusion: </em>no Pleasant Valley Sunday&amp;nbsp;</p>
Bestsellers in Christian Worldview