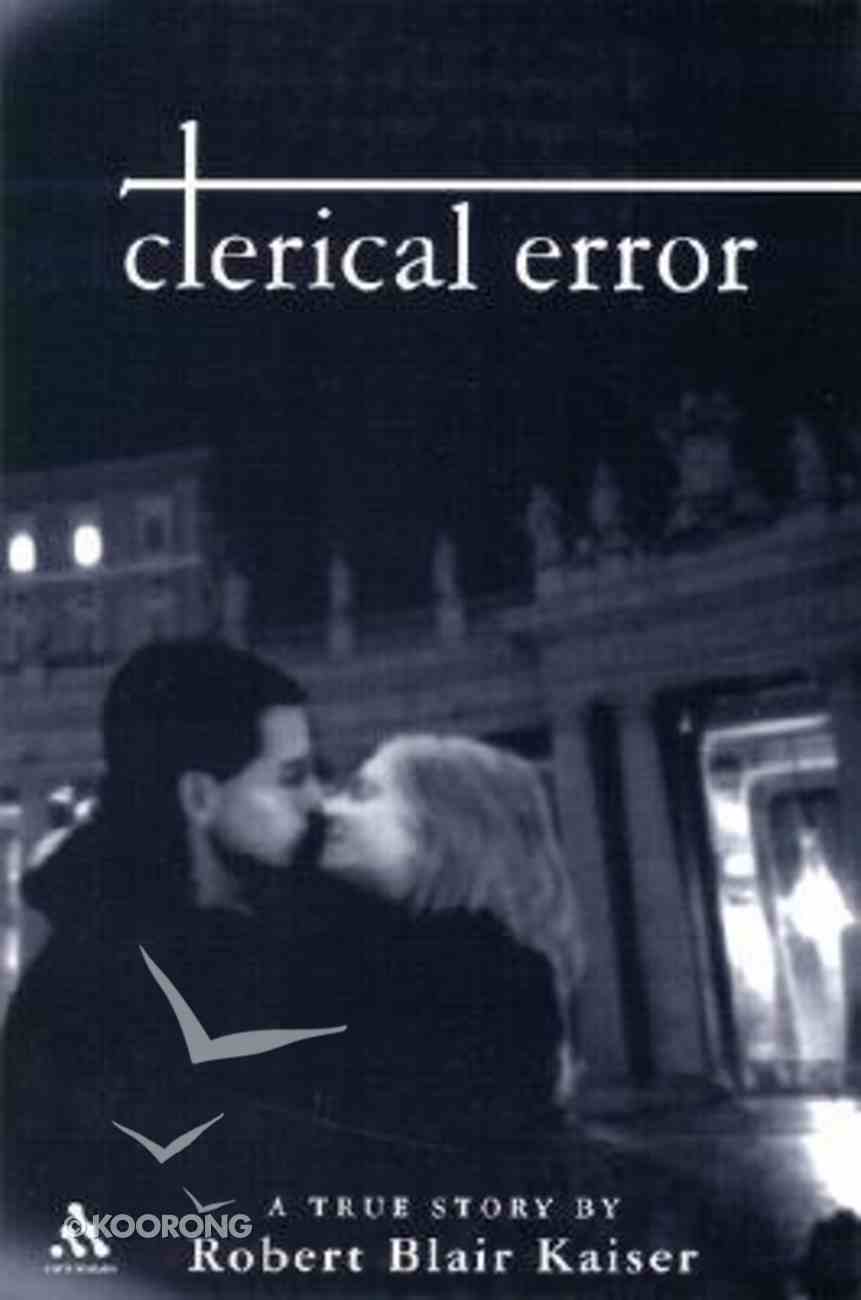 The memoirs of Robert Blair Kaiser's teens and twenties in the Jesuits, and of his early thirties as a star correspondent at Vatican II. Twenty -nine years old, newly married, and fresh from the Society of Jesus, where he had...
Special Order
Payment is by credit card only. Orders for this item cannot be cancelled or returned.
---
Free Shipping
for orders over $99.
The memoirs of Robert Blair Kaiser's teens and twenties in the Jesuits, and of his early thirties as a star correspondent at Vatican II. Twenty -nine years old, newly married, and fresh from the Society of Jesus, where he had spent ten years as a novice and scholastic, Bob Kaiser was picked as Time reporter at the Second Vatican Council.;Much of inner story of the Council - its personalities, machinations, maneuverings between progressive forces and the old guard - was told in Bob Kaiser's book of the early sixties Pope, Council, and World. This is a different story, told some 40 years later in a very different church and by a much matured Bob Kaiser. The heart of the story is how Bob's wife was seduced by his friend, the Jesuit priest Malachy Martin, and how Martin persuaded Kaiser's other clerical friends to send him to a sanitorium. The clerical error - the refusal to see what Martin was up to - was as much Kaiser's as that of his older clerical friends who defended their fellow priest simply because he was a member of the club. Their naivete and their blindness mirrored the church's inability to deal realistically with any issue touched by sex* birth control, remarriage after divorce, priestly celibacy, clerical child abuse, or the ordination of women.
-Publisher
At once hilarious and sobering, this autobiography recounts the life of Kaiser's teens and twenties in the Jesuits, and of his early thirties as a star correspondent at Vatican II.
-Publisher
"Bob Kaiser was Time's man at Vatican II, and he told the story of that council in his bestseller of the early sixties, Pope, Council and World. It was a work as well informed as Xavier Rynne's Letters from Vatican City and probably more influential. "No reporter knew more about the council," said Michael Novak. "In the English-speaking world, at least, perhaps no source was to have quite the catalytic effect on opinion outside the council and even to an extent within it."" "This is a different story. It is the tale of an intrepid reporter who is so intent on covering the Vatican beat better than anyone else that he doesn't notice that one of his best informants is playing around with his wife. When Kaiser blows the whistle on the man, a charming Irish Jesuit named Malachy Martin, Martin persuades Kaiser's clerical friends (including Archbishop T. D. Roberts and John Courtney Murray) to send him to a psychiatric clinic. The story is at once hilarious (Martin was one of the great clerical con men of all time) and sobering. The "clerical error" - the refusal to see what Martin was up to - was as much Kaiser's as that of his clerical friends, who defended their fellow priest simply because he was a member of the club. Their naivete and blindness simply mirror the church's inability to update the ancient institution called priesthood or to deal realistically with any issue touched by sex: birth control, remarriage after divorce, priestly celibacy, clerical child abuse, or the ordination of women."--BOOK JACKET. Title Summary field provided by Blackwell North America, Inc. All Rights Reserved
-Publisher
Robert Blair Kaiser spent ten years in the Society of Jesus (but was not ordained) before turning to journalism. He worked for the "Arizona Republic," "The New York Times," and CBS (for whom he covered Vatican II), and is the author of ten books including "Clerical Error," "The Politics of Sex and Religion," and "Pope, Council, and World," He is the co-author of "Jubilee 2000," a prize-winning musical comedy celebrating 2,000 years of Christianity, and the editor of an online journal of religion and culture, JustGoodCompany.com. He covered the recent papal conclave for "Newsweek," "Newsday," a