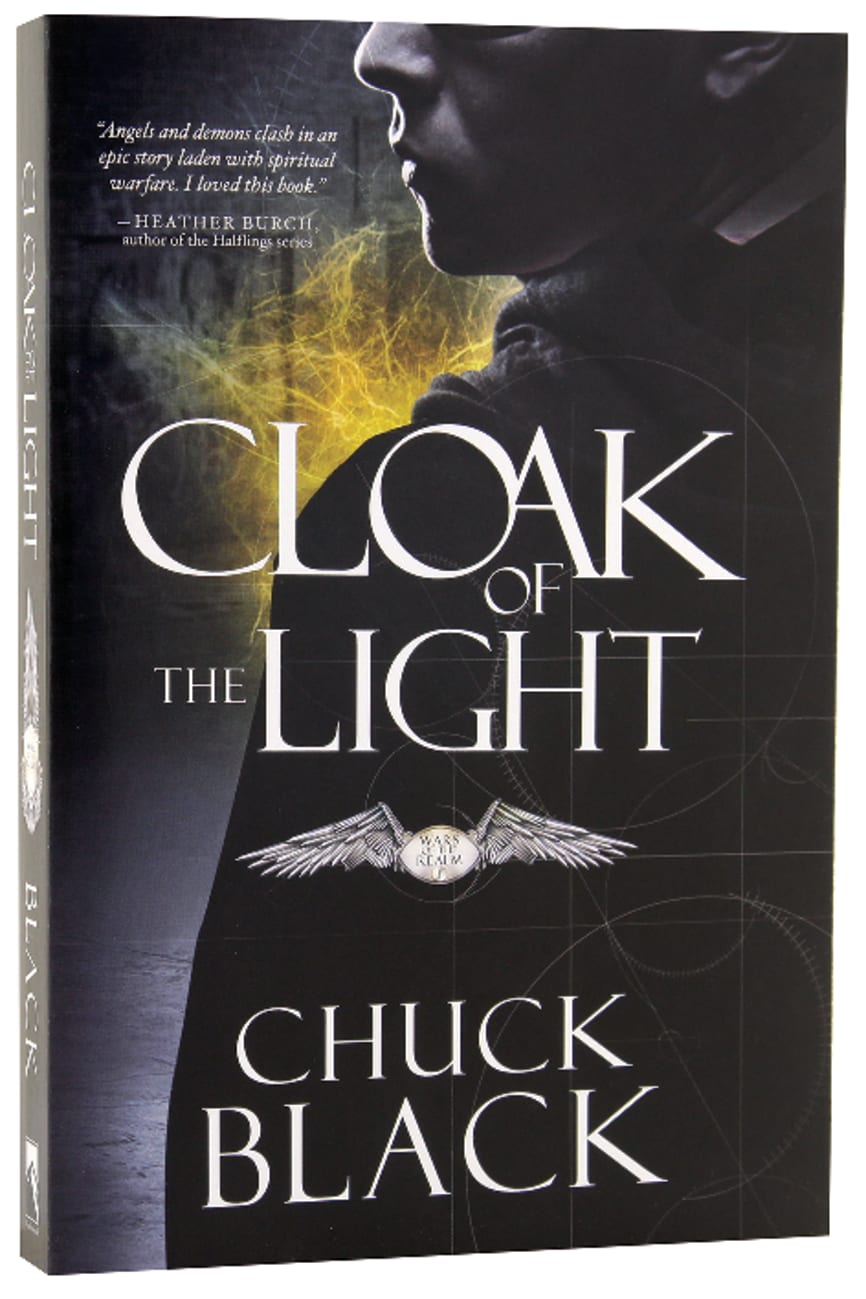 Cloak of the Light (#01 in Wars Of The Realm Series)
Endowed with superior powers of perception after a freak accident, Drew Carter has started to observe fierce invaders that no one else can see. Is he going mad? A mysterious and elusive girl encourages Drew with her faith, as he
...
Out of Stock
Available to Order
---
Expected to ship in 5 to 6 weeks from Australia.
---
Free Shipping
for orders over $99.

Endowed with superior powers of perception after a freak accident, Drew Carter has started to observe fierce invaders that no one else can see. Is he going mad? A mysterious and elusive girl encourages Drew with her faith, as he searches for his missing genius friend, Ben, and as the dark invaders close in.


Publisher Description


Drew is caught in a world of light - just inches away from the dark


What if...there was a world beyond our vision, a world just fingertips beyond our reach? What if...our world wasn't beyond their influence?


Tragedy and heartache seem to be waiting for Drew Carter at every turn, but college offers Drew a chance to start over--until an accident during a physics experiment leaves him blind and his genius friend, Benjamin Berg, missing.


As his sight miraculously returns, Drew discovers that the accident has heightened his neuron activity, giving him skills and sight beyond the normal man. When he begins to observe fierce invaders that no one else can see, he questions his own sanity, and so do others. But is he insane or do the invaders truly exist?


With help from Sydney Carlyle, a mysterious and elusive girl who offers encouragement through her faith, Drew searches for his missing friend, Ben, who seems to hold the key to unlocking this mystery. As the dark invaders close in, will he find the truth in time?



Chuck Black spent eight years in the Air Force traveling the world as a communications engineer and an F-16 fighter pilot. He has invented or coinvented eleven patented construction products now being sold internationally. He earned his BS in electrical and electronic engineering from North Dakota State University and today, with his wife, Andrea, is in his thirteenth year homeschooling their six children. The Blacks take their family music ministry on the road, singing Christian gospel, contemporary, and traditional songs. Chuck is enjoying his eighth year teaching adult Sunday school classes