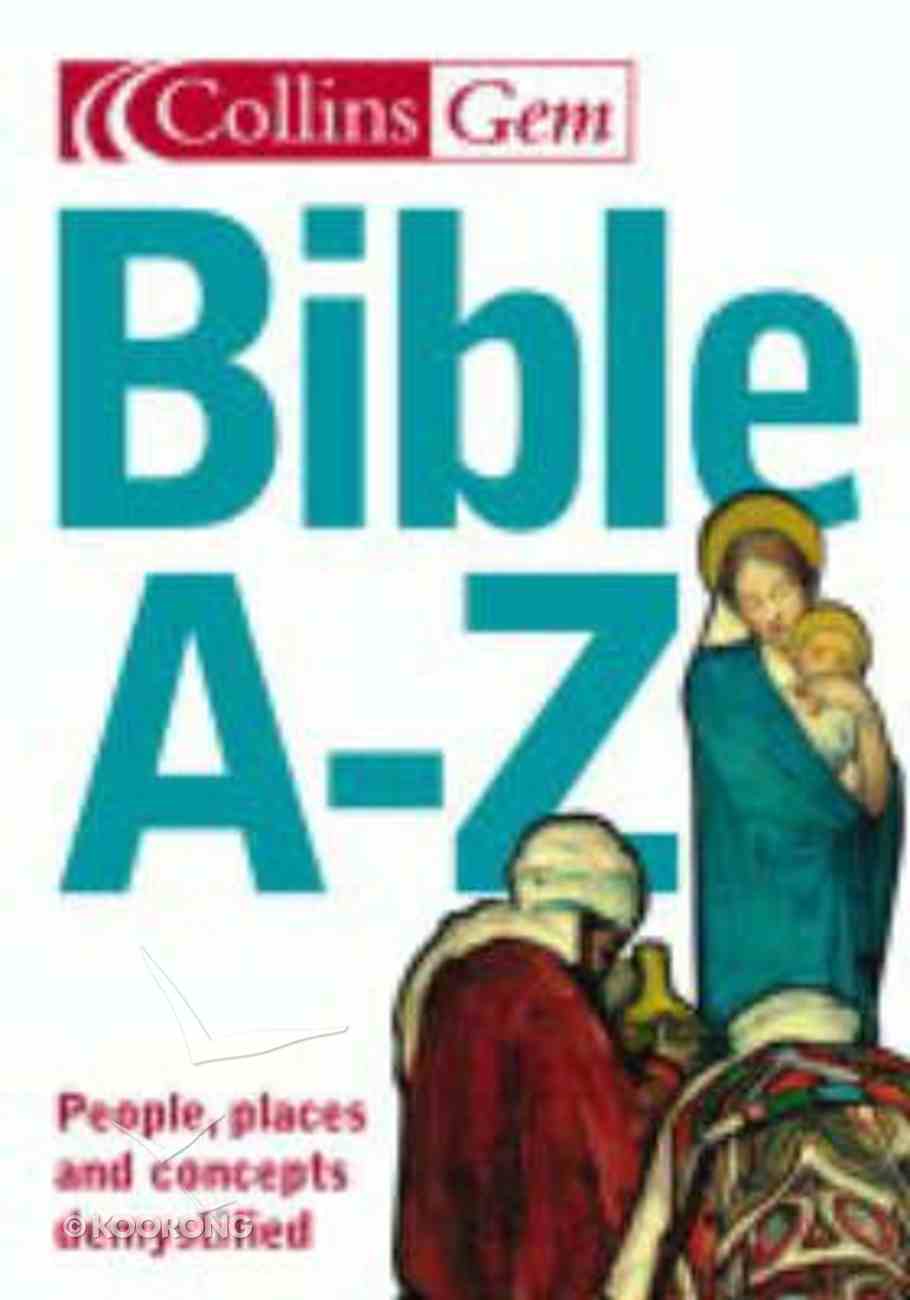 ---
Free Shipping
for orders over $99.
A guide to the Bible.
-Publisher
A clear and authoritative guide to the Bible* the perfect quick-reference companion for all who want to find out about the Bible. Based upon the bestselling MacMillan Dictionary of the Bible, this exciting new addition to the Gem range is the perfect quick-reference key to the Bible as a whole, for both the general Christian reader as well as students of theology, history or literature. Reflecting the most up-to-date biblical scholarship, and incorporating innovative features such as breakdowns of the structure of each book of the Bible, the dictionary gives chapter and verse throughout, and can easily be used as an entry point into the Bible. Entries consist of the main people, places, customs, religious and cultural aspects, events and institutions of the Bible. Each book of the Bible is covered, showing its structure, background and its famous passages.;The aim is to answer basic questions* Who was Cain? Who was Onesimus? What is the Book of Isaiah about? What is the significance of the Assyrians? What is the Tabernacle? What does the Bible mean by hope? When did Jonah live?The book will appeal not only to Christians who want to know more about the Bible but also to those from other religious backgrounds and those of no religious faith.
-Publisher
Martin Manser has compiled and edited Bible reference material and English-language dictionaries for nearly thirty years. He lives in Aylesbury, England. He and his wife have two children.
Martin J. Selman (B.A., M.A., Ph.D.) was lecturer in Old Testament, director of postgraduate studies and deputy principal at Spurgeon's College, London. Dr Selman undertook distinguished research under the guidance of Professor D. J. Wiseman on the social and legal background of the patriarchal period as known to us from Mesopotamian sources. He then gave himself untiringly to his teaching ministry at Spurgeons College, London. He will be best remembered in the wider church for his valuable two-volume commentary on Chronicles in the Tyndale Old Testament Commentary series.-Editorial Review.