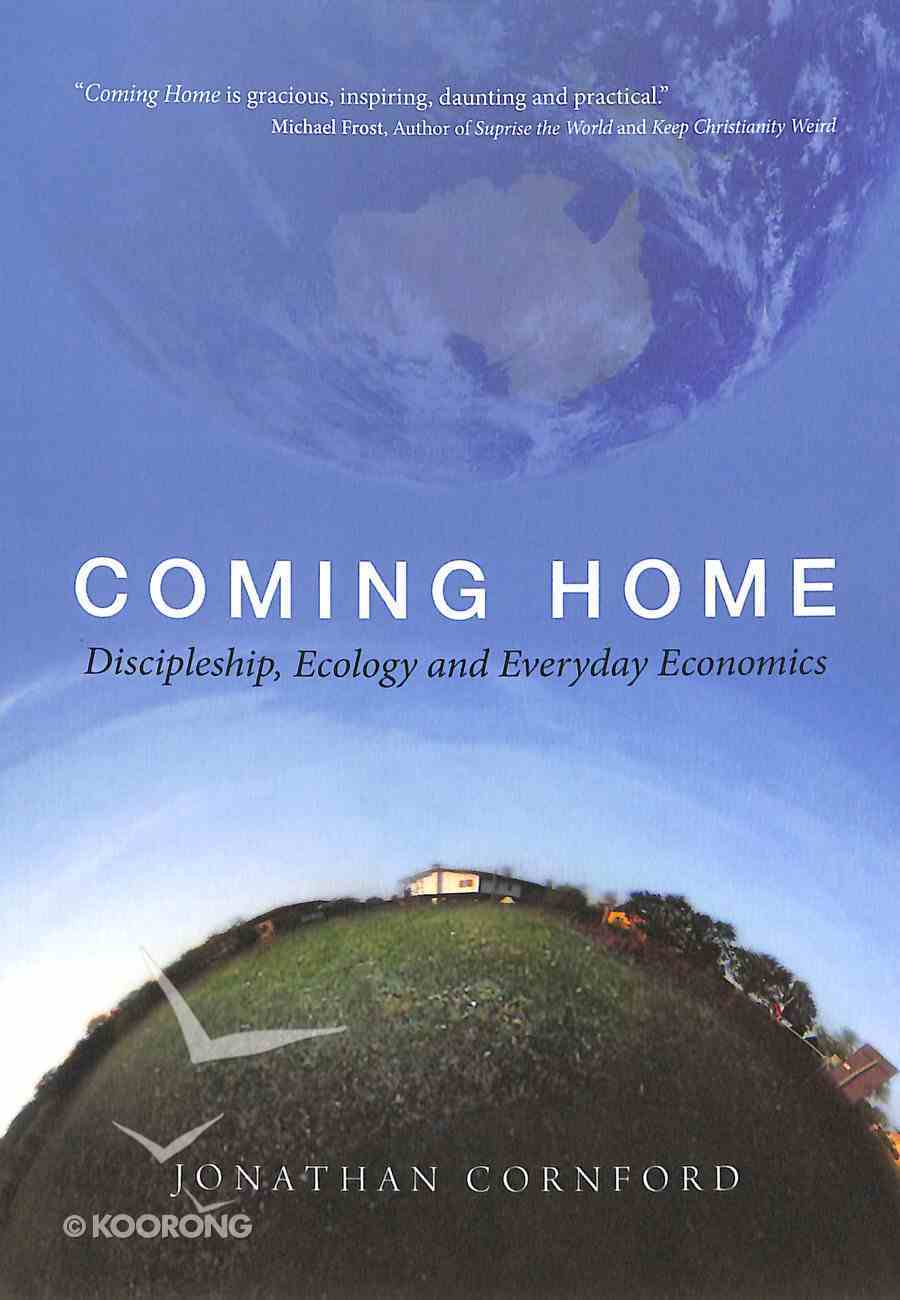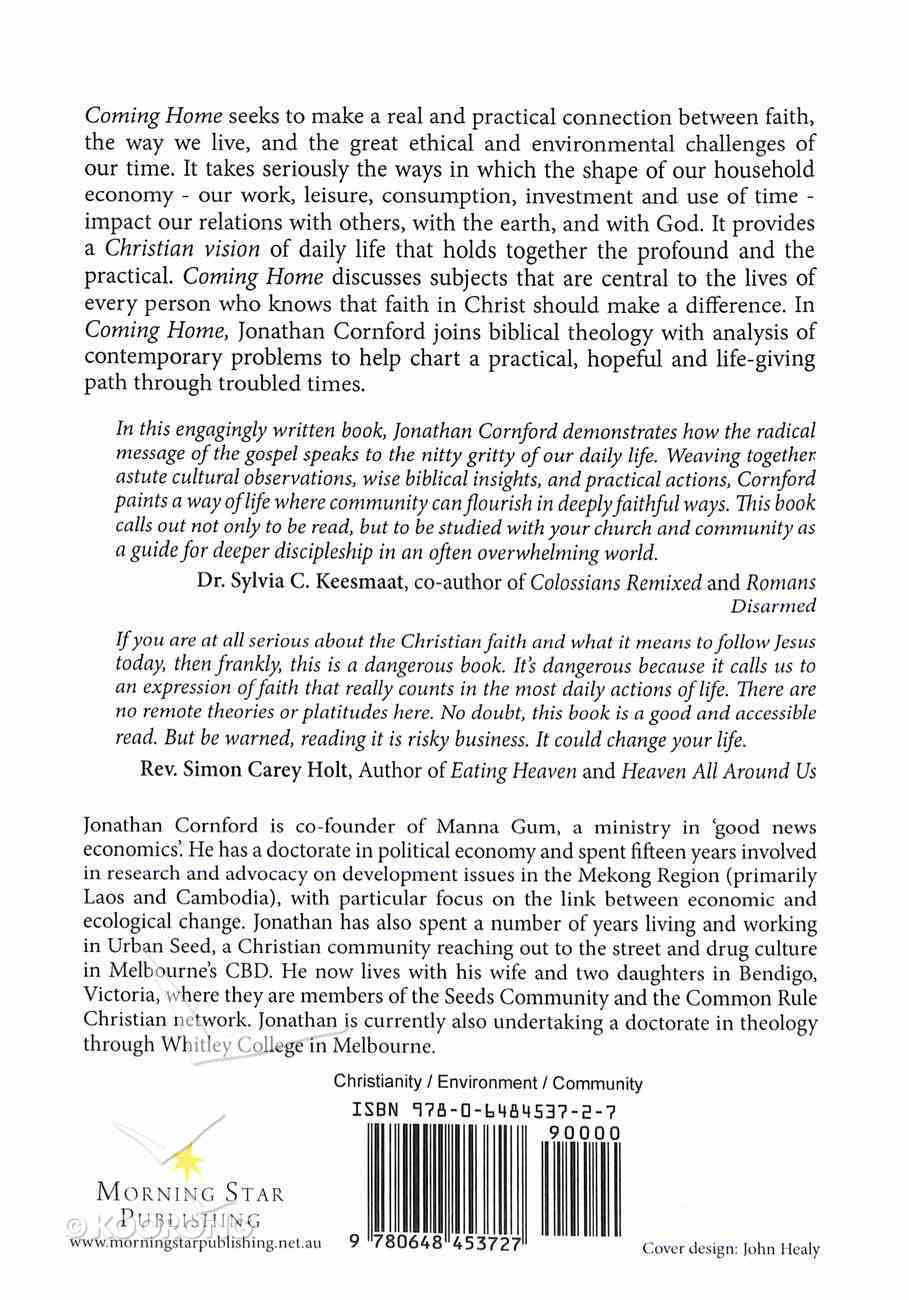 Coming Home: Discipleship, Ecology and Everyday Economics
2019 Shortlisted Australian Christian Book of the Year. Coming Home seeks to make a real and practical connection between faith, the way we live, and the great ethical and environmental challenges of our time. It takes seriously the...
---
Expected to ship within 3 hours from Australia.
---
Free Shipping
for orders over $99.
2019 Shortlisted Australian Christian Book of the Year.

Coming Home seeks to make a real and practical connection between faith, the way we live, and the great ethical and environmental challenges of our time.

It takes seriously the ways in which the shape of our household economy - our work, leisure, consumption, investment and use of time - impact our relations with others, with the earth, and with God. It provides a Christian vision of daily life that holds together the profound and the practical. Coming Home discusses subjects that are central to the lives of every person who knows that faith in Christ should make a difference.

In Coming Home, Jonathan Cornford joins biblical theology with analysis of contemporary problems to help chart a practical, hopeful and life-giving path through troubled times.

- Publisher

Coming Home seeks to make a real and practical connection between faith, the way we live, and the great ethical and environmental challenges of our time. It takes seriously the ways in which the shape of our household economy - our work, leisure, consumption, investment and use of time - impact our relations with others, with the earth, and with God. It provides a Christian vision of daily life that holds together the profound and the practical. Coming Home discusses subjects that are central to the lives of every person who knows that faith in Christ should make a difference. In Coming Home, Jonathan Cornford joins biblical theology with analysis of contemporary problems to help chart a practical, hopeful and life-giving path through troubled times. ""In this engagingly written book, Jonathan Cornford demonstrates how the radical message of the gospel speaks to the nitty gritty of our daily life. Weaving together astute cultural observations, wise biblical insights, and practical actions, Cornford paints a way of life where community can flourish in deeply faithful ways. This book calls out not only to be read, but to be studied with your church and community as a guide for deeper discipleship in an often overwhelming world."" --Dr. Sylvia C. Keesmaat, co-author of Colossians Remixed and Romans Disarmed ""If you are at all serious about the Christian faith and what it means to follow Jesus today, then frankly, this is a dangerous book. It's dangerous because it calls us to an expression of faith that really counts in the most daily actions of life. There are no remote theories or platitudes here. No doubt, this book is a good and accessible read. But be warned, reading it is risky business. It could change your life."" --Rev. Simon Carey Holt, Author of Eating Heaven and Heaven All Around Us ""Coming Home is gracious, inspiring, daunting and practical."" --Michael Frost, Author of Surprise the World and Keep Christianity Weird Jonathan Cornford is co-founder of Manna Gum, a ministry in 'good news economics'. He has a doctorate in political economy and spent fifteen years involved in research and advocacy on development issues in the Mekong Region (primarily Laos and Cambodia), with particular focus on the link between economic and ecological change. Jonathan has also spent a number of years living and working in Urban Seed, a Christian community reaching out to the street and drug culture in Melbourne's CBD. He now lives with his wife and two daughters in Bendigo, Victoria, where they are members of the Seeds Community and the Common Rule Christian network. Jonathan is currently also undertaking a doctorate in theology through Whitley College in Melbourne.
-Publisher
Bestsellers in Christian Worldview