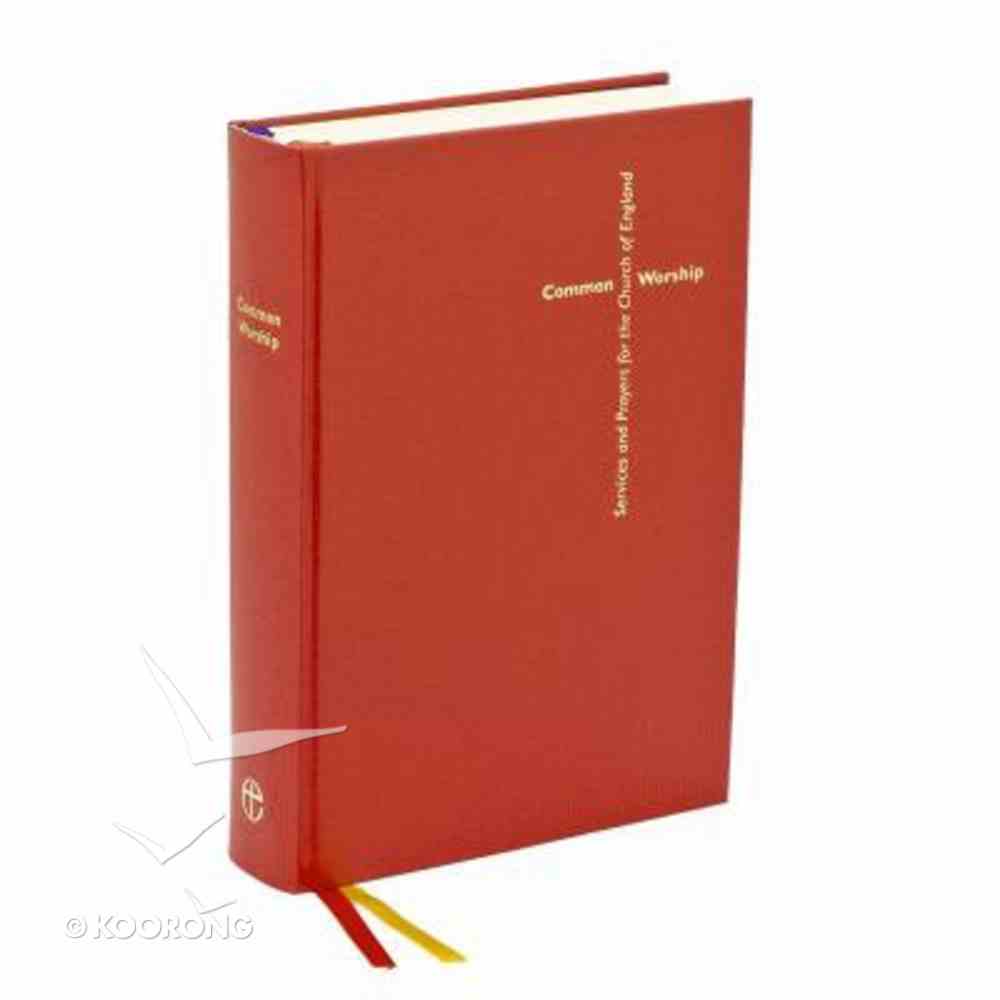 Common Worship: President's Edition
Common Worship is the worship and service book for the Church of England. The President's Edition is designed to be used by those presiding at Holy Communion. This version is bound in a large (A4) format, with a red calfskin...
Special Order
0 Available.
---
Free Shipping
for orders over $99.
Common Worship is the worship and service book for the Church of England. The President's Edition is designed to be used by those presiding at Holy Communion. This version is bound in a large (A4) format, with a red calfskin leather cover, gold blocking, gilt edges and six ribbon markers. It is also slipcased. Musical settings are provided for Eucharistic Prayers and Prefaces. The contents are: Authorization Introduction The Declaration of Assent The Calendar [includes tables showing the date of Easter and lectionary years] Holy Baptism Penitential Material from Holy Communion Authorized Forms of Confession and Absolution Collects and Post Communions [includes Festivals, Lesser Festivals and Special Occasions which are not in the main volume] Collects and Post Communions in Traditional Language Gospel Acclamations for Ordinary Time Creeds and Authorized Affirmations of Faith Forms of Intercession Collects and Other Endings for Intercession Holy Communion including A Form of Preparation, Order One, Eucharistic Prayers, Order One in Traditional Language, Order Two, Order Two in Contemporary Language Introductions to the Peace Prayers at the Preparation of the Table Prefaces Words at the Giving of Communion Supplementary Consecration Blessings Seasonal Provisions Provisions for Holy Baptism Provisions for Pastoral Services including Wholeness and Healing, Marriage and Funerals Notes to Holy Communion Music Authorization Details
-Publisher
Authorization; Introduction; The Declaration Of Assent; The Calendar [includes Tables Showing The Date Of Easter And Lectionary Years]; Holy Baptism; Penitential Material From Holy Communion; Authorized Forms Of Confession And Absolution; Collects And Post Communions [includes Festivals, Lesser Festivals And Special Occasions Which Are Not In The Main Volume]; Collects And Post Communions In Traditional Language; Gospel Acclamations For Ordinary Time; Creeds And Authorized Affirmations Of Faith; Forms Of Intercession; Collects And Other Endings For Intercession; Holy Communion Including A Form Of Preparation, Order One, Eucharistic Prayers, Order One In Traditional Language, Order Two, Order Two In Contemporary Language; Introductions To The Peace; Prayers At The Preparation Of The Table; Prefaces; Words At The Giving Of Communion; Supplementary Consecration; Blessings; Seasonal Provisions; Provisions For Holy Baptism; Provisions For Pastoral Services Including Wholeness And Healing, Marriage And Funerals; Notes To Holy Communion; Music; Authorization Details