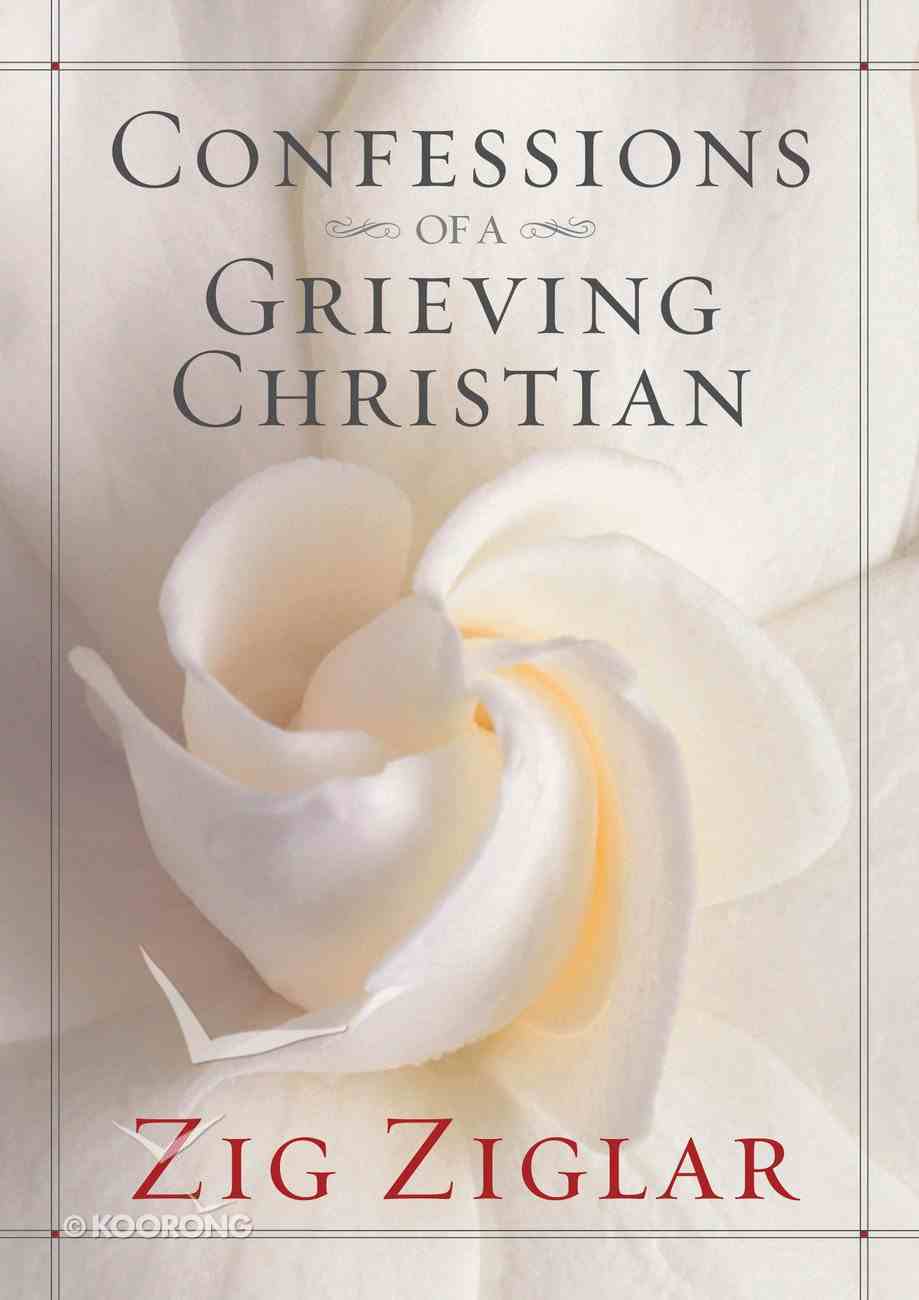 Confessions of a Grieving Christian
---
Free Shipping
for orders over $99.
272 Pages
-Publisher
Dealing with death is always a painful, difficult, and slow process. But even in the midst of grief, joy can be found, and grace is present. After the death of his daughter Suzan, Zig Ziglar experienced much grief. But through it all, he was sustained by the love of God, a strong family, and caring friends. By sharing his story and the lessons he learned following Suzan's death, Ziglar hopes to show believers that they are not alone in grief, that there is a way through the darkest moments of sorrow, and that the community of faith can provide immeasurable support when called upon. Ziglar writes. "Words make a big difference in our lives, and my earnest desire is that the words in this book will make a difference in the way you approach grief, gather strength, deepen your faith, and become healed from the deep sadness and sorrow that grief brings." Book jacket.
-Publisher
On May 13, 1995, God called Zig Ziglar's oldest daughter, Suzan, home after a prolonged illness. Journeying through his own grief, Ziglar realized many things about himself, his family, his priorities, and God. In this comforting book, he uses his experience to encourage readers to deal with the reality of loss and learn to take up the threads of life again as they find consolation and inspiration in the Giver of all Peace.
-Publisher
Zig Ziglar, Chairman of the Zig Ziglar Corporation, speaks each year to hundreds of thousands of people throughout the world. His well-known I CAN course has been taught in over 3,000 schools and businesses. He is the author of several bestselling books, including Secrets of Closing the Sale, Raising Positive Kids in a Negative World, Over the Top, and See You at the Top.
Bestsellers in Grief, Comfort & Consolation