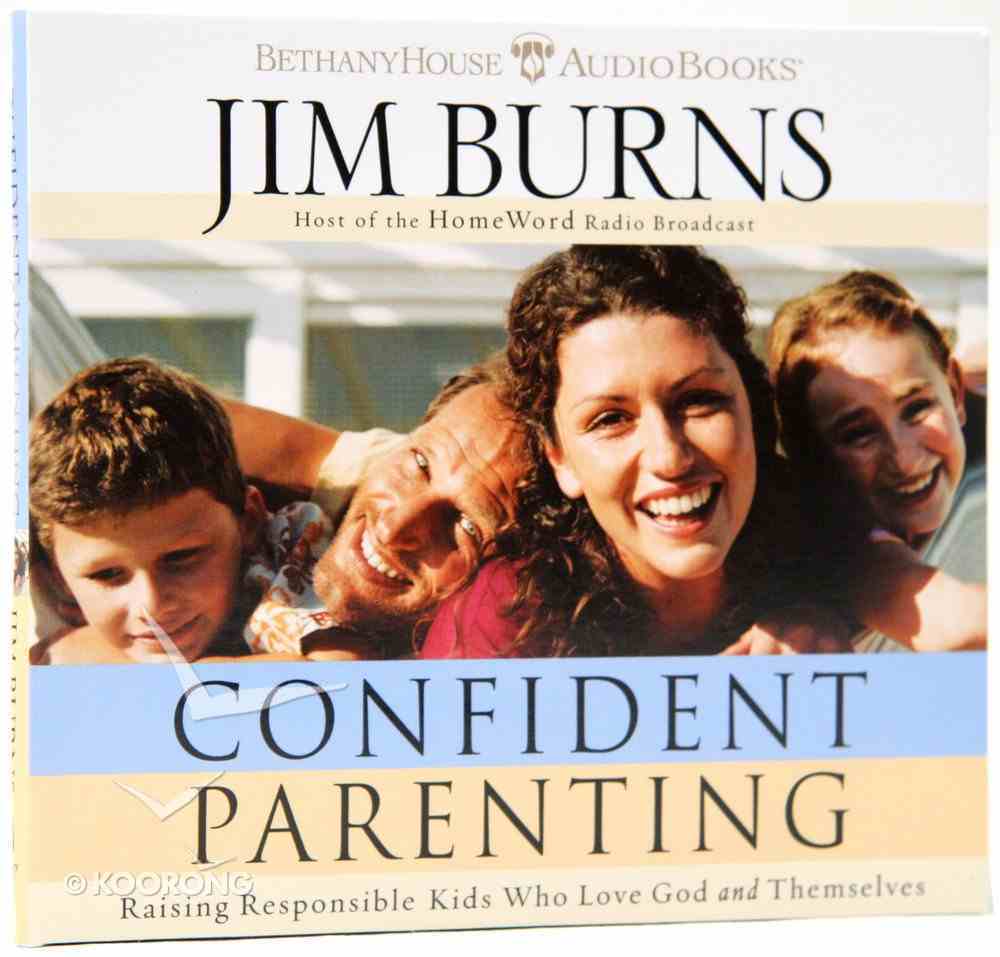 ---
Free Shipping
for orders over $99.
4 Cds 5 Hours
-Publisher
Meet Mark and Becky, two normal parents trying their best to raise normal kids. But as their children grow older, these sincere parents have a growing sense that they are in over their heads. After all, it's not like children come with a 445-page instruction manual or a 24-hour customer service line. Yet the problems and difficulties Mark and Becky face are not unusual or far-fetched--in fact, they are the normal, day-to-day battles most parents share. So why is it still so hard? Because no one showed them the basics of good parenting. In Confident Parenting, Jim Burns weaves together the fictional story of Mark and Becky with common sense and accessible parenting tips and strategies. Part story, part information, each chapter explores a different aspect of parenting, such as balancing self-care with family care, and includes the ingredients involved in proper discipline. With more than 20 years of experience counseling hundreds of families and children, Burns offers time-tested advice in a painless and creative way, helping parents everywhere lay a positive foundation for raising healthy families.
-Publisher
Jim Burns founded the ministry of HomeWord in 1985 with the goal of bringing help and hope to struggling families. As host of the radio broadcast, HomeWord with Jim Burns, which is heard daily by more than one million listeners, Jim's passion is to build God-honoring families through communicating practical truths that will enable adults and young people alike to live out their Christian faith. In addition to the radio program, Jim speaks to thousands around the world each year through seminars and conferences. He is an award-winning author, whose books include The 10 Building Blocks for a Happy Family and Devotions on the Run.
Bestsellers in Audio Book