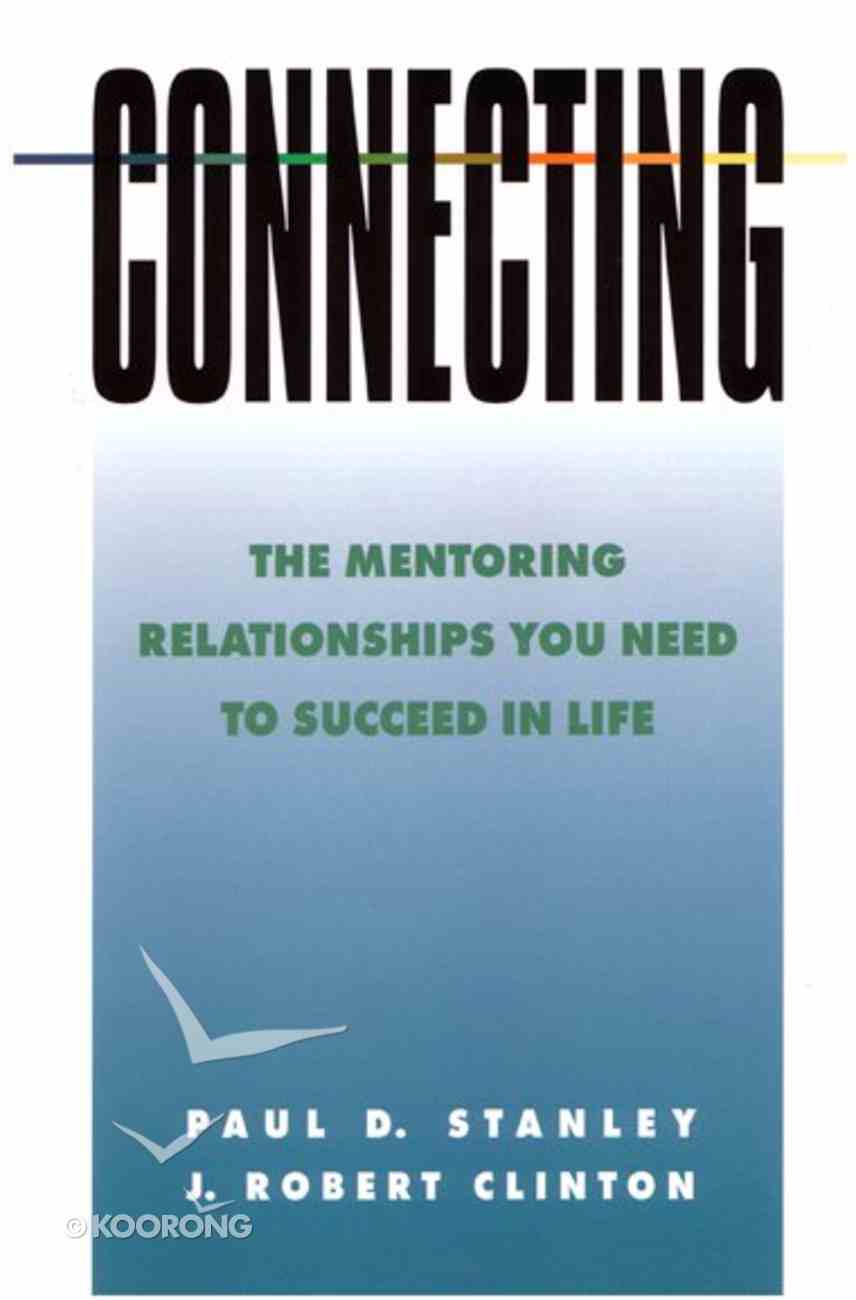 Connecting: Mentoring Relationships You Need to Succeed in Life
Mentoring relationships are important. Here's how to seek them out and use them to grow spiritually and personally.
Out of Stock
Available to Order
---
Expected to ship in 5 to 6 weeks from Australia.
---
Free Shipping
for orders over $99.
Mentoring relationships are important. Here's how to seek them out and use them to grow spiritually and personally.
-Publisher
WE WERE MEANT FOR EACH OTHER. None of us are fully equipped to excel in life. Our weaknesses, blind spots, limited capabilities, and lack of experience all point to one thing-interdependence. Which is why connecting with others plays such an indispensable role in healthy development. Having access to the wisdom, experience, vision, and direction of those who have gone before can put you years ahead of where you'd be on your own. And, in addition to enhancing you own potential in all of life's growth areas (spiritual, emotional, professional, relational, etc.), the things you'll discover will equip you to help others as well. So why don't we place more of a priority on developing these essential, empowering relationships? Are we uneasy with the vulnerability, assuming it will be perceived as weakness? Do we hesitate to ask, not wanting to impose on anyone else's busy schedule? Are we reluctant to provide guidance for others, not wanting to come across as proud or self-important? Each of these factors can play a part, of course. But the main reason we miss out, according to Stanley and Clinton, is that we simply don't understand the true nature of mentoring-a problem that is easily overcome.
-Publisher
We are all interdependent on each other, which is why connecting with others plays such an indispensable role in healthy development. Having access to the wisdom, experience, vision, and direction of those who have gone before can put you years ahead of where you?d be on your own. And what you discover will equip you to help others. ^ Mentoring relationships can be key to discipleship and evangelism. This book shows you how to be do it effectively.
-Publisher
Paul Stanley's early life was shaped by the influence and examples of his Christian parents with solid biblical teaching and values. Paul graduated from the United States Military Academy at West Point in 1963 having won distinction in leadership, football and lacrosse. He served seven years as an officer in US Army and was highly decorated for bravery while serving in Vietnam. Paul and Phyllis married in 1963 upon graduation from West Point. The Stanleys joined The Navigators in 1970 and worked with students and military officers in the Washington, D.C. area. In 1973, Paul and Phyllis and the
Dr. J. Robert (Bobby) Clinton is Professor of Leadership at the School of Intercultural Studies of Fuller Theological Seminary. He has coordinated the leadership concentration in the School of Intercultural Studies for more than 25 years. Bobby models and teaches the concepts of lifelong development and of the focused life, as well as the importance of mentoring to develop leaders. Before coming to Fuller, he and his wife, Marilyn, served as missionaries for Worldteam in Jamaica. His writings, besides the leadership commentary series, include numerous biblical examples of leadership developmen
Bestsellers in Spiritual Growth