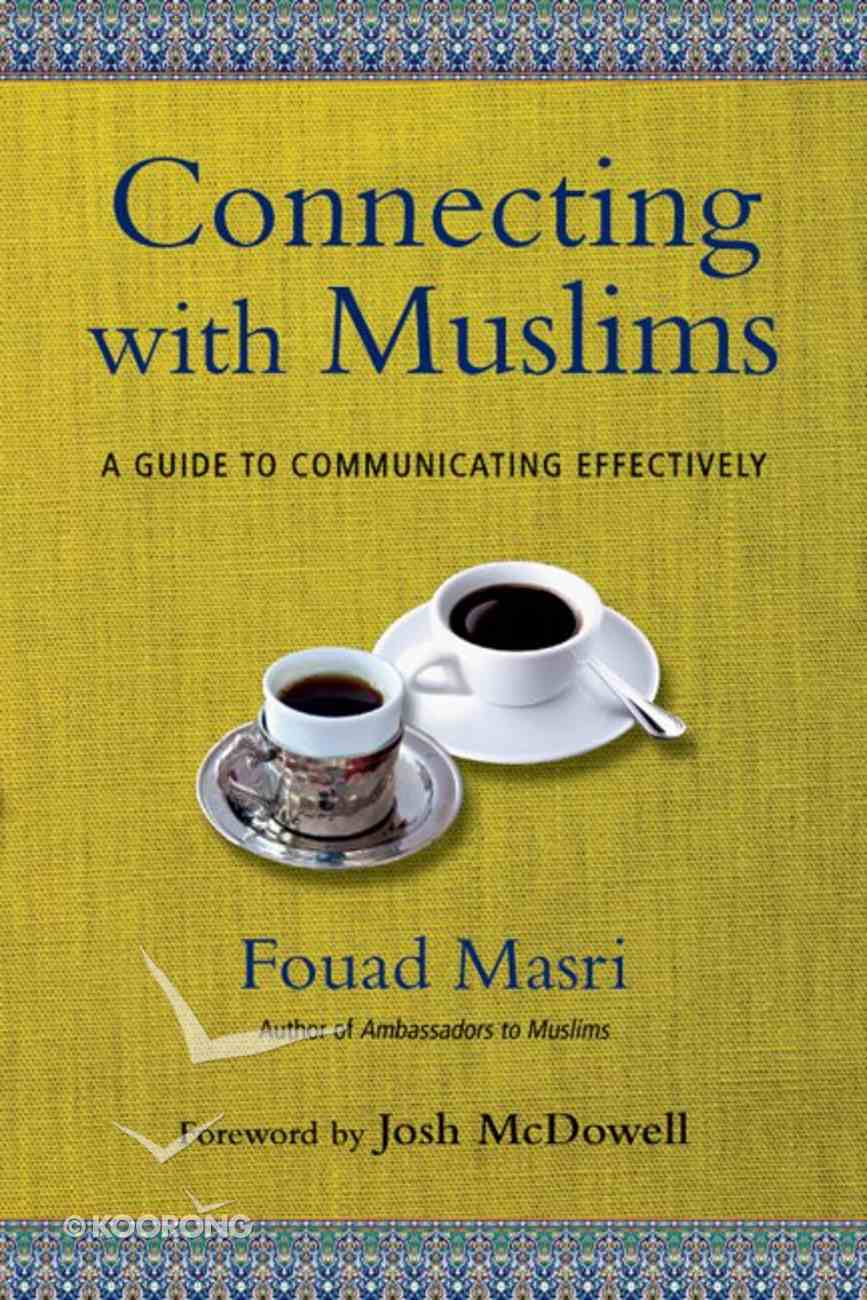 How can we build bridges with Muslims?Muslims are our coworkers, neighbors and friends. But Christians don't always know how to build relationships with Muslims. Fouad Masri provides practical ways for Christians to initiate conversations and develop relationships with Muslims. He...
Available Now.
3 Available
---
Expected to ship within 9 hours from Australia.
---
Free Shipping
for orders over $99.
How can we build bridges with Muslims?Muslims are our coworkers, neighbors and friends. But Christians don't always know how to build relationships with Muslims. Fouad Masri provides practical ways for Christians to initiate conversations and develop relationships with Muslims. He offers insights into Muslim culture and helps Christians understand and relate their Muslim friends. Masri addresses seven common questions that Muslims ask about Jesus and the Christian faith, providing sensitive answers that winsomely guide Muslims to Jesus without arguing or awkward debating. With real-life stories of fruitful conversations and genuine relationships, Masri helps readers see Muslims as Jesus sees them, without fear, with love, hope and expectation. You don't need a Ph.D. in Islam to share your faith with a Muslim. You just need the heart of an ambassador. Discover how.
-Publisher
Fouad Masri was born and raised in the war zone of Beirut, Lebanon. As a third-generation pastor, he has a passion for sharing the love of Christ with Muslims and has spent most of his life doing just that. After coming to the United States to attend seminary, Fouad realized the urgency for teaching American Christians to reach out to the growing population of internationals, particularly Muslims. In 1989, he founded Crescent Project to nurture transformational relationships between Christians and Muslims and overcome misconceptions about Islam and Christianity. Masri is an ordained minister a
:foreword
Introduction: The Communication Gap
Part 1 Practical Ways To Connect With Muslims
1 Our Role In The Great Commission
2 Compelling Evangelism: Witnessing Like Jesus
3 Compelling Evangelism: Practical Approaches
4 Bridge-building Approaches
Part 2 "always Be Prepared To Give An Answe": Responding To Seven Critical Questions Muslims Ask
5 What Do You Think Of Mohammad?
6 Hasn't The Injeel Been Corrupted?
7 Who Is Jesus, The Son Of Mary?
8 Who Actually Died On The Cross?
9 Don't Christians Worship Three Gods?
10 Why Did Jesus Have To Be Sacrificed? Al-adha In The Injeel
11 Is The Gospel Of Barnabas The True Gospel?
12 Use Your Tools
Appendixes
Bestsellers in World Religions