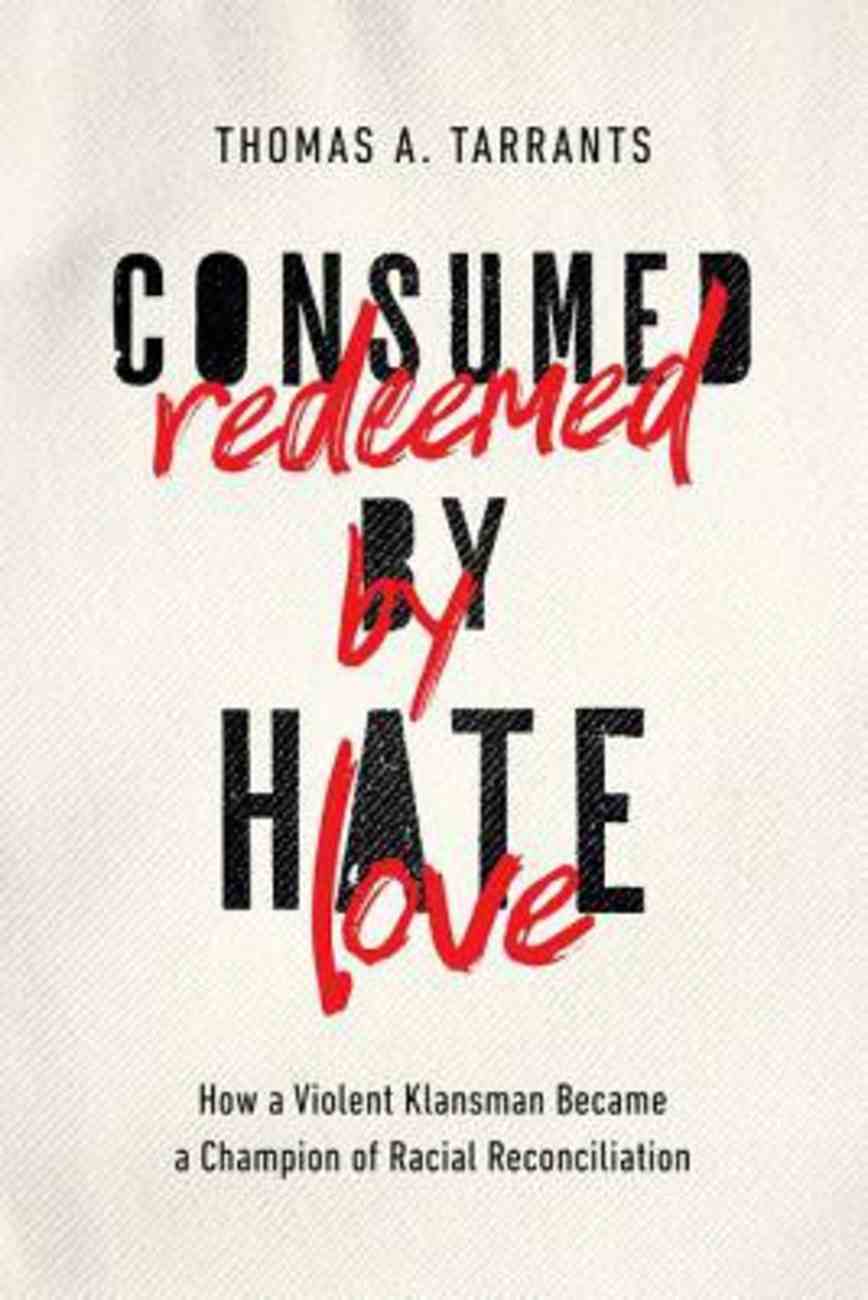 Consumed By Hate, Redeemed By Love
"Riveting, inspiring, at times hard to believe but utterly true...it gives some measure of hope in these rancorous times." -- John Grisham How a bomb-making white supremacist, once called "the most dangerous man in Mississippi," met Jesus in prison...
Available for immediate download.
---
Read using our free app on your tablet or mobile!
---
Free Shipping
for orders over $99.

"Riveting, inspiring, at times hard to believe but utterly true...it gives some measure of hope in these rancorous times." -- John Grisham


How a bomb-making white supremacist, once called "the most dangerous man in Mississippi," met Jesus in prison and emerged a committed advocate for Christian discipleship, peace, and racial justice.


As a high school student in the 1960s, Tom Tarrants was seduced by extremist ideology and radicalized during the social upheaval of the era. Before long, he became involved in the reign of terror spread by Mississippi's dreaded White Knights of the Ku Klux Klan, described by the FBI as the most violent rightwing terrorist organization in America. Shot multiple times and arrested by police after an attempt to bomb the home of a Jewish leader in Meridian, MS, Tom was sentenced to thirty years in the Mississippi State Penitentiary. After recovering from near-fatal wounds, Tarrants and two other inmates escaped. An FBI SWAT team tracked them down, killing one of the convicts, and Tom spent the next three years alone in a 6'x9' cell. Tom began a search for truth that led him to the Bible and a reading of the gospels, resulting in his conversion to Christianity and liberation from racial hate and violence.


After serving eight years of a thirty-five-year sentence, Tom attended college, moved to Washington, DC, and became co-pastor of a racially mixed church. He went on to earn a doctorate and became the president of the C.S. Lewis Institute, where he devoted himself to helping others become wholehearted followers of Jesus. A dramatic story of radical transformation, this book demonstrates that hope is not lost even in the most tumultuous of times, such as our own.


"As a kid in Mississippi in the late 1960's, I remember the men of our church discussing the Klan's bombing campaign against the Jews. The men did not disapprove. Later, I would use this fascinating chapter of civil rights history as the backdrop for my novel The Chamber. Now, one of the bombers, Thomas Tarrants, tells the real story in this remarkable memoir. It is riveting, inspiring, at times hard to believe but utterly true, and it gives some measure of hope in these rancorous times." --John Grisham


"Dramatic...Simply astonishing...Essential reading for these times. If you want to understand how the evil of extremist thought works--and how the gospel of God's grace can overcome it--read this book." --Mark Batterson, New York Times bestselling author of The Circle Maker, lead pastor of National Community Church


"Amazing...Gives hope for what God can do." --Dr. John Perkins, president emeritus, John Perkins Foundation; co-founder emeritus, Christian Community Development Association


"A riveting narrative." --Russell Moore, president, the Ethics & Religious Liberty Commission of the Southern Baptist Convention


"This gripping and inspiring story is as timely as today's headlines....Put on your seatbelt and prepare to enter into one of the most extraordinary true stories you'll ever encounter!" --Lee Strobel, best-selling author of The Case for Christ and The Case for Grace


"Reveals how easily a political ideology can grow into a radical, extreme, life-taking worldview, all the while masquerading for some supposed form of a 'Christian' faith....A powerful story!" --Eric C. Redmond, associate professor of Bible, Moody Bible Institute, Chicago


-Publisher