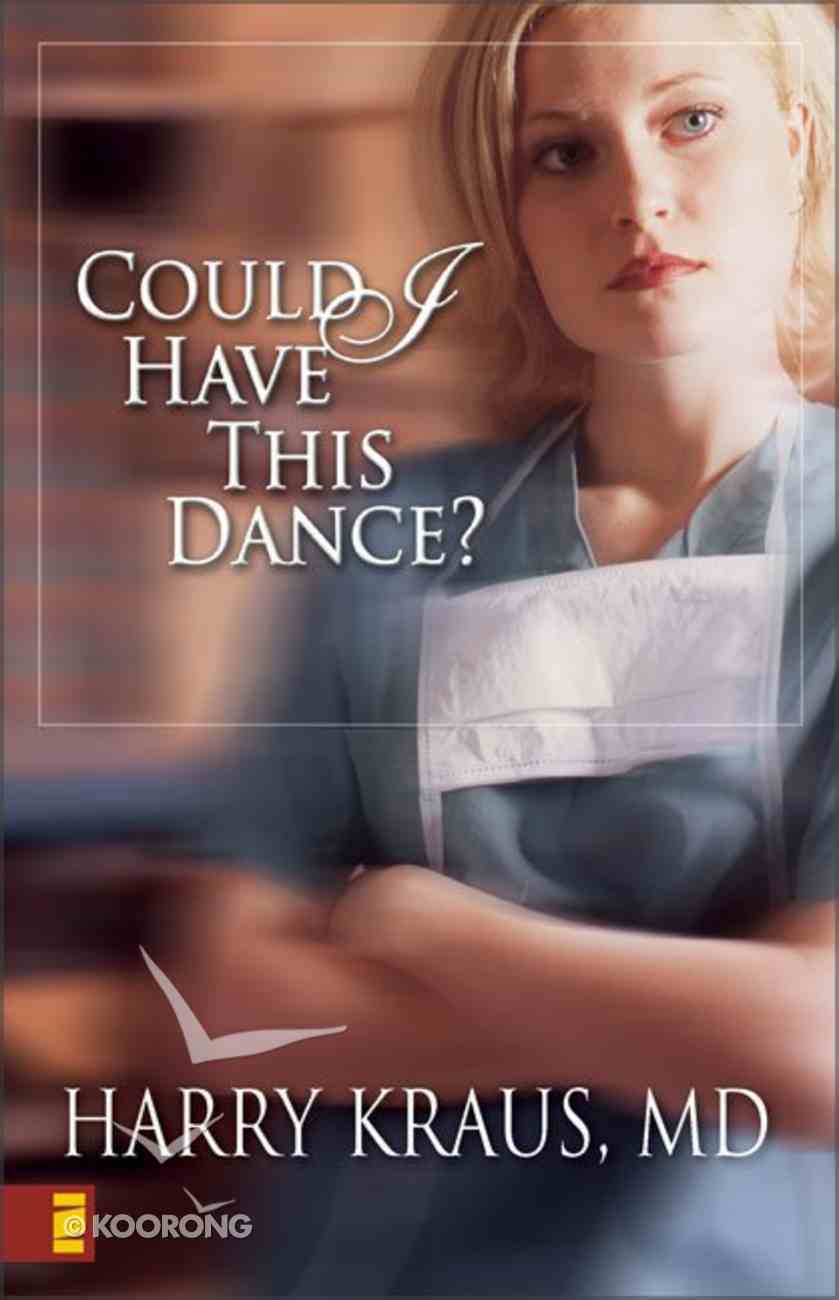 You can't dance this dance unless it's in your blood.Claire McCall is praying it's not in hers.Claire McCall is used to fighting back against the odds. Hard work, aptitude, and sheer determination have helped her rise from adverse circumstances to...
Order now to secure your copy when our stock arrives. eBook is Available.
0 Available. Expected to ship in 6 to 7 weeks from Australia.
---
Expected to ship in 6 to 7 weeks from Australia.
---
Free Shipping
for orders over $99.
You can't dance this dance unless it's in your blood.Claire McCall is praying it's not in hers.Claire McCall is used to fighting back against the odds. Hard work, aptitude, and sheer determination have helped her rise from adverse circumstances to an internship in one of the nation's most competitive surgical residencies. But talent and tenacity mean nothing in the face of the discovery that is about to rock her world.It's called the "Stoney Creek Curse" by folks in the small mountain town where Claire grew up. Behind the superstition lies a reality that could destroy her career. But getting to the truth is far from easy in a community with secrets to hide. As a web of relationships becomes increasingly tangled, two things become apparent. One is that more than one person doesn't want Claire to probe too deeply into the "Stoney Creek Curse." The other is that someone has reasons other than the curse for wanting Claire out of the picture permanently.Somewhere in the course of pursuing
-Publisher
PRODUCT DETAIL
Catalogue Code 

171802

Product Code 

0310240891

EAN 

9780310240891

UPC 

025986240899

Pages 

432

Department General Books
Category Fiction
Sub-Category Suspense Mystery
Publisher Zondervan
Publication Date 

Mar 2002

Dimensions 

215 x 139 x 28

mm

Weight 

0.444

kg
Harry Kraus, M.D., is a practicing general surgeon and the author of eight novels. He is currently serving with Africa Inland Mission as a missionary surgeon at Kijabe Hospital in Kenya. Dr. Kraus received the M.D. degree from Medical College of Virginia, completed his surgical internship and residency at University of Kentucky, and formerly practiced in Virginia.
I May 2000 The end of a tough road. 'The beginning of a dream.' Claire McCall closed her eyes as the commencement speaker droned on with another cliched graduation metaphor. She was about to do what everyone in Stoney Creek had said would never happen. In a few minutes, with diploma in hand, she would join the ranks of the medical profession as Elizabeth Claire McCall, MD. She wanted to savor the moment, to not think about the future, the years of training yet ahead. But she'd heard too many of the horror stories about internship to relax for very long. Stormy water was dead ahead. She only hoped she'd be ready when the wind picked up. Claire kept her eyes closed and smiled. She'd shown 'em. The people in Stoney Creek, that is. God bless 'em, she thought. They're simple people, with simple dreams. Her smile faded. Too simple. And narrow, too. People need vision to stay alive. Thankfully, she hadn't listened to the town gossip, though she knew exactly what they thought. Little girls shouldn't grow up to be surgeons. Especially girls with fathers like Wally McCall. Around her, the portraits of past medical school deans lined the mahogany-paneled walls. They were near-idols at Brighton University, those who had risen to lofty heights by hard work and academic excellence. They seemed to be watching her today, welcoming her with their long white coats and studious expressions. 'A new dawn. An open door.' Claire yawned. The speaker had over a hundred book chapters to his name, but couldn't seem to find an original phrase to captivate his nodding audience. She turned and squinted to see her family. Della, her mom, sat motionless in the back. Looking at her was like looking into a magical mirror, capable of revealing the future. Della was gorgeous and youthful and enjoyed every stranger's confused insistence that she must be Claire's sister. Strawberry blond without a hint of gray, high cheekbones, a figure that could turn a man's head, and a smile that could melt his heart. Fortunately for Claire, she looked just like her mother. 'I know I'm pretty,' Della would tell her, 'but you're pretty and smart.' Next to her, Claire's grandmother, Elizabeth McCall, cast a worried glance toward the rear exit. Clay, Claire's twin brother, sat next to Grandma, leaning against the bench back with his eyes closed and his mouth open. Oh, well---she couldn't expect Clay to stay awake if she was having trouble paying attention herself. Next to Clay, John Cerelli, Claire's fiance, was hidden by a woman with a large hat. If Claire leaned to the left, she could just catch a glimpse of his wonderful dark hair. But where's Daddy? Claire looked at the clock hanging on the back wall and checked it against her watch. Her father must have gone out to the bathroom. Or to smoke. Or worse. Wally, her father, was the one person in Stoney Creek that she'd been glad to leave behind. Their relationship, close during her early school years, had been on a roller coaster since Claire entered high school---up when he was dry, and down and dangerous when he was drinking. Their communication had been on a continuous slide since she'd left for Brighton for undergraduate studies eight years ago. Now, she barely visited, and when she did, his erratic behavior and mood swings transformed every family gathering into a shouting match. When she'd last talked to her mother, Della had hinted that he'd given up on AA again, and hadn't been able to find work. He's probably out for 'a little drink.' Claire touched her throat and tried to refocus on the speaker, who sidetracked into a story of his own triumph in the discovery of some obscure gene responsible for a rare form of kidney disease. Genetics didn't interest Claire. She liked real, hands-on medicine, not futuristic theories of gene alteration. It went without question that she would be a surgeon. She was captivated by the prospect of making quick decisions on her feet, of seeing the gratifying results of her hand's work without delay. Yes, she'd known it since the first day of her surgery rotation. Surgery was for her. For Claire, it was more than a practical match. Her decision ran much deeper. It seemed a destiny, a calling. And in a few short weeks, she would start one of the most grueling years of her life as a surgical intern. The smile returned to her face. Claire McCall, surgeon. Send that through the gossip mill in backwards little Stoney Creek! Movement in the back of the auditorium interrupted Claire's dream. She watched as her father moved slowly down the aisle in search of his row. Her hand covered her open mouth as her father stumbled forward. Each step was practiced once or twice, then executed in a slow, deliberate slap. Della lifted her hand quickly, then lowered it as a murmur escaped the crowd. Wally seemed lost, wobbling past his bench and down the carpeted aisle. Midway to the front, he turned and began a labored journey back, his face twitching in constant rhythmic motion. His right arm flailed for-ward, then returned, a swing propelled by an erratic, unseen wind. How long had it been since she'd really seen him, studied him like this? Months? Years? It was close to a decade that Claire had avoided her father in the name of her educational pursuits. Now she gasped and felt a flush burn her cheeks. Drunk again. Claire turned her head away, clenching her jaw, silently grateful that her classmates didn't know the identity of the strange man. She stared for-ward, oblivious to the speaker's monologue. How could he do this to me? Long minutes later, she stole a glance behind her. Mercifully, her father had found his seat, and the disturbance seemed over. For the time remaining, Claire fixed her eyes on the podium, not even looking back when the dean returned to the stage and asked the parents of the graduates to stand. The ceremony passed in a blur. She stood to be recognized with the Alpha Omega Alpha honor society graduates, and then, a few minutes later, walked the stage to receive her diploma, not risking a glance toward her family.