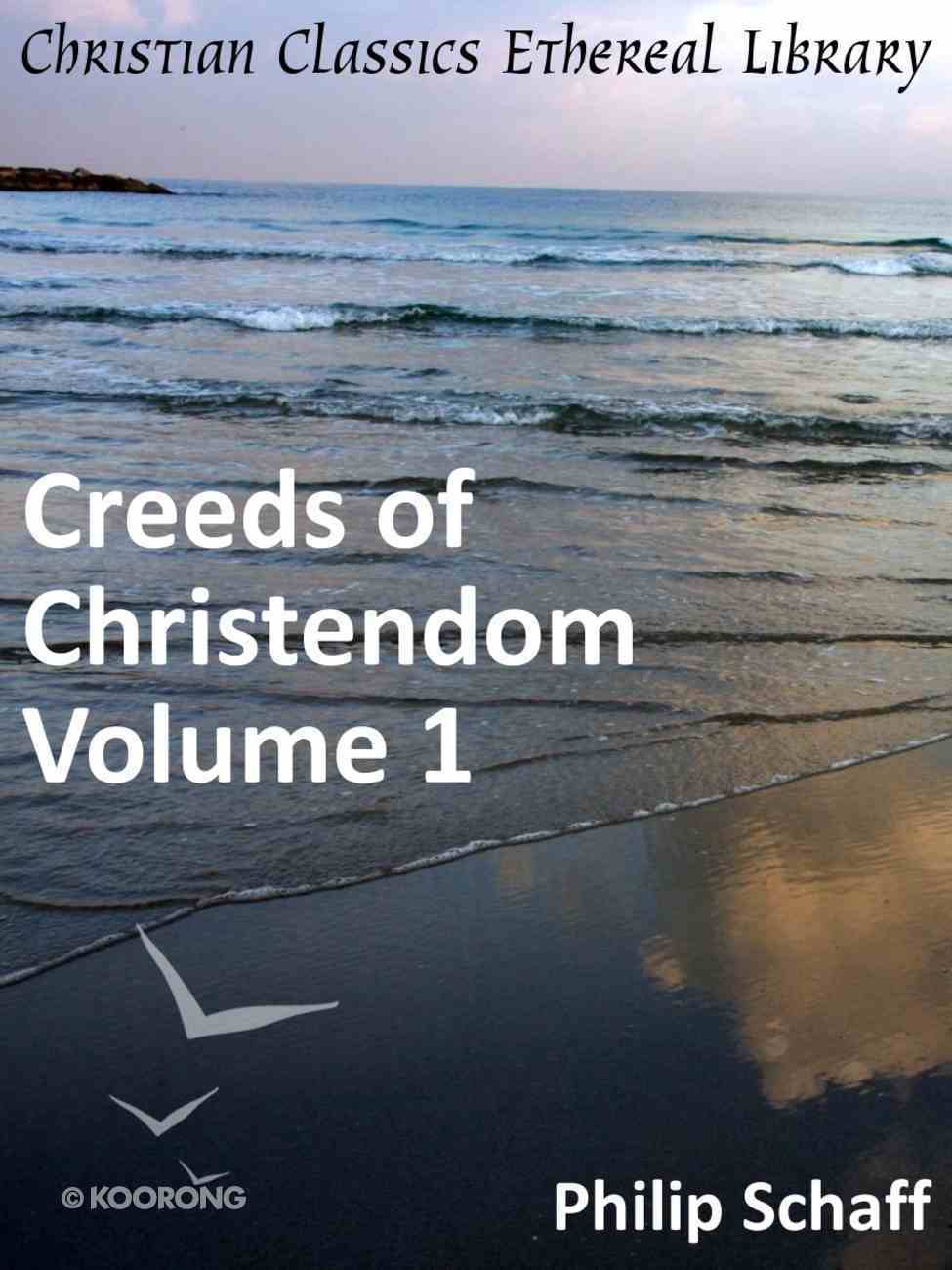 Creeds of Christendom, Volume 1
In 1876, this three volume collection of cross-denominational creeds was deemed by its publisher a "symbolical library" well worth visiting. In Volume I, Schaff introduces the creeds by providing general information regarding their origin, value, authority, and classification. First, Schaff...
Instant download
---
Expected to ship within 11 hours from Australia.
---
Read using our free app on your tablet or mobile!
---
Free Shipping
for orders over $99.
In 1876, this three volume collection of cross-denominational creeds was deemed by its publisher a "symbolical library" well worth visiting. In Volume I, Schaff introduces the creeds by providing general information regarding their origin, value, authority, and classification. First, Schaff presents the Ecumenical Creeds, which contain the most basic doctrines of the Trinity and the Incarnation. These fundamental creeds are the Apostle's Creed, the Nicene Creed, the Creed of Chalcedon, and the Athanasian Creed. Next, Schaff considers the Greek and Roman Creeds, which differ significantly from Protestantism and from each other. Schaff then explores the Evangelical Protestant Creeds, both Reformed and Lutheran. Schaff concludes by giving some attention to the Creeds of Modern Evangelical Denominations. Through Creeds of Christendom, Schaff aims to bring understanding to those who adhere to different creeds. -Emmalon Davis, CCEL Staff Writer
In 1876, this three volume collection of cross-denominational creeds was deemed by its publisher a "symbolical library" well worth visiting. In Volume I, Schaff introduces the creeds by providing general information regarding their origin, value, authority, and classification. First, Schaff presents the Ecumenical Creeds, which contain the most basic doctrines of the Trinity and the Incarnation. These fundamental creeds are the Apostle's Creed, the Nicene Creed, the Creed of Chalcedon, and the Athanasian Creed. Next, Schaff considers the Greek and Roman Creeds, which differ significantly from Protestantism and from each other. Schaff then explores the Evangelical Protestant Creeds, both Reformed and Lutheran. Schaff concludes by giving some attention to the Creeds of Modern Evangelical Denominations. Through Creeds of Christendom, Schaff aims to bring understanding to those who adhere to different creeds. -Emmalon Davis, CCEL Staff Writer
-Publisher
Authors: John Williamson Nevin (1803-1886), and Philip Schaff (1819-1893) were professors at Mercersburg Seminary of the German Reformed Church, Nevin being among the leading American Protestant theologians of his day and Schaff quickly rising to become the nineteenth century's premier church historian. Daniel Gans (1822-1903) was a pupil of theirs and later German Reformed minister and writer. Editor: William B. Evans is the Younts Professor of Bible and Religion at Erskine College in South Carolina. The author of Imputation and Impartation: Union with Christ in American Reformed Theology (Pa