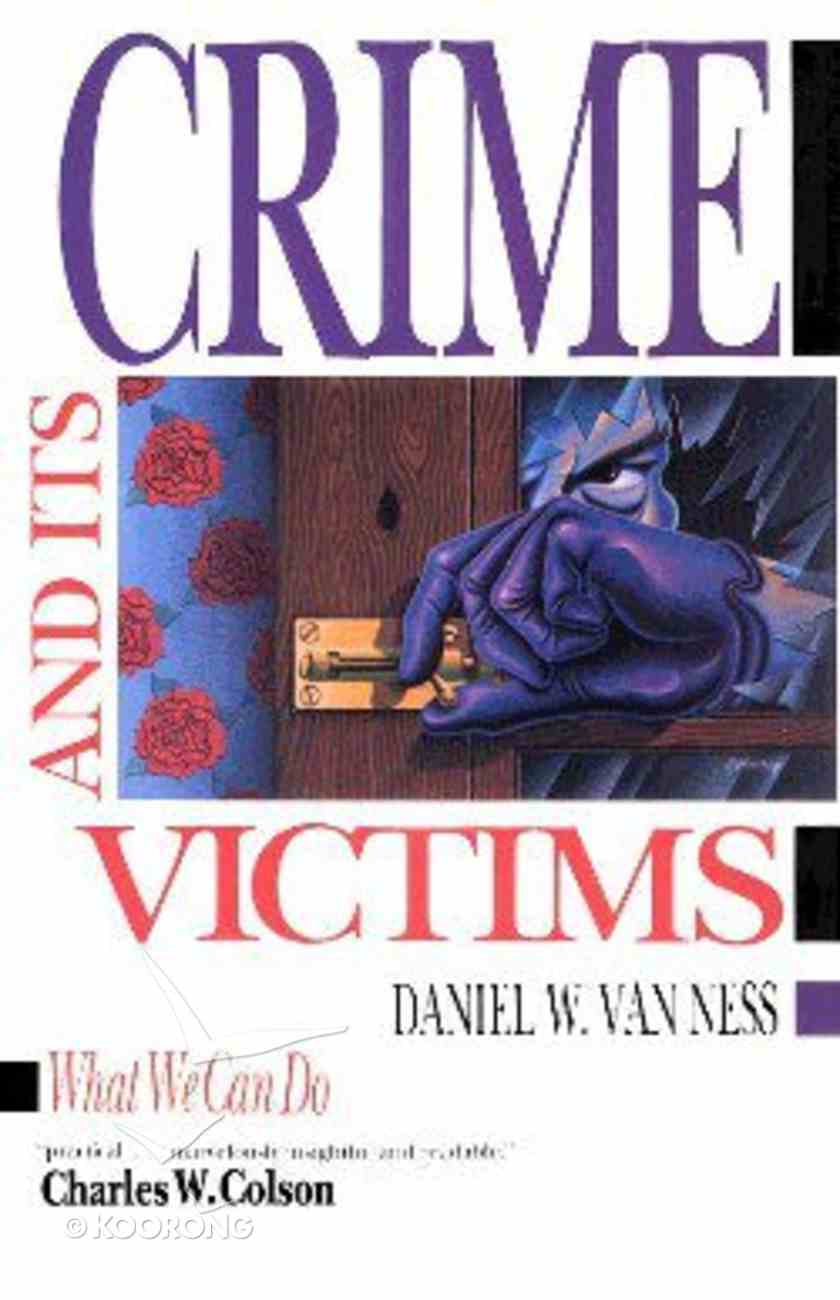 ForewordPrefacePart I: What's Happening Here?1. Victims2. Being Victimized3. Prisoners4. Being ImprisonedPart II: How We Got Here5. The Rise of State-Centered Justice6. People vs. Defendant7. The Purposes of PunishmentPart III: How Can Scripture Help Us?8. The Mosaic Law9. Justice and Righteousness10....
Out of Stock
Available to Order
---
Expected to ship in 4 to 5 weeks from Australia.
---
Free Shipping
for orders over $99.
ForewordPrefacePart I: What's Happening Here?1. Victims2. Being Victimized3. Prisoners4. Being ImprisonedPart II: How We Got Here5. The Rise of State-Centered Justice6. People vs. Defendant7. The Purposes of PunishmentPart III: How Can Scripture Help Us?8. The Mosaic Law9. Justice and Righteousness10. The Law and Criminal JusticePart IV: Hope For the Future11. Reducing Crime12. Responding to Crime13. Restraining Criminals14. Where Do We Go From Here?Appendix A: ResourcesAppendix B: How Much Restitution?Appendix C: Study Questions for Groups or IndividualsNotesIndex
-Publisher
AnEternity1987 Book of the Year!Winner of a 1987 ECPA Gold Medallion Award!Daniel Van Ness takes a long, hard look at the criminal justice system process, showing how it is divorced from the needs of the people involved. He describes how the present system evolved and examines the biblical perspective on law. Drawing from his own legal career, he offers a fresh and wholistic approach to crime, giving practical advice on prevention, punishment and public policy reform.
-Publisher
Dan Van Ness is currently Executive Director of the Centre fDan Van Ness is currently Executive Director of the Centre for Justice and Reconciliation at Prison Fellowship Internatior Justice and Reconciliation at Prison Fellowship International and is a recognized world expert on restorative justiceonal and is a recognized world expert on restorative justice. He has been a lawyer, lobbyist, professor and community or. He has been a lawyer, lobbyist, professor and community organizer. He is the author of several books including Crime aganizer. He is the author of several books including Crime aC
Foreword
Preface
<em>part I: What's Happening Here?</em>
1. Victims
2. Being Victimized
3. Prisoners
4. Being Imprisoned
<em>part Ii: How We Got Here</em>
5. The Rise Of State-centered Justice
6. People Vs. Defendant
7. The Purposes Of Punishment
<em>part Iii: How Can Scripture Help Us?</em>
8. The Mosaic Law
9. Justice And Righteousness
10. The Law And Criminal Justice
<em>part Iv: Hope For The Future</em>
11. Reducing Crime
12. Responding To Crime
13. Restraining Criminals
14. Where Do We Go From Here?
Appendix A: Resources
Appendix B: How Much Restitution?
Appendix C: Study Questions For Groups Or Individuals
Notes
Index
Bestsellers in Christian Worldview