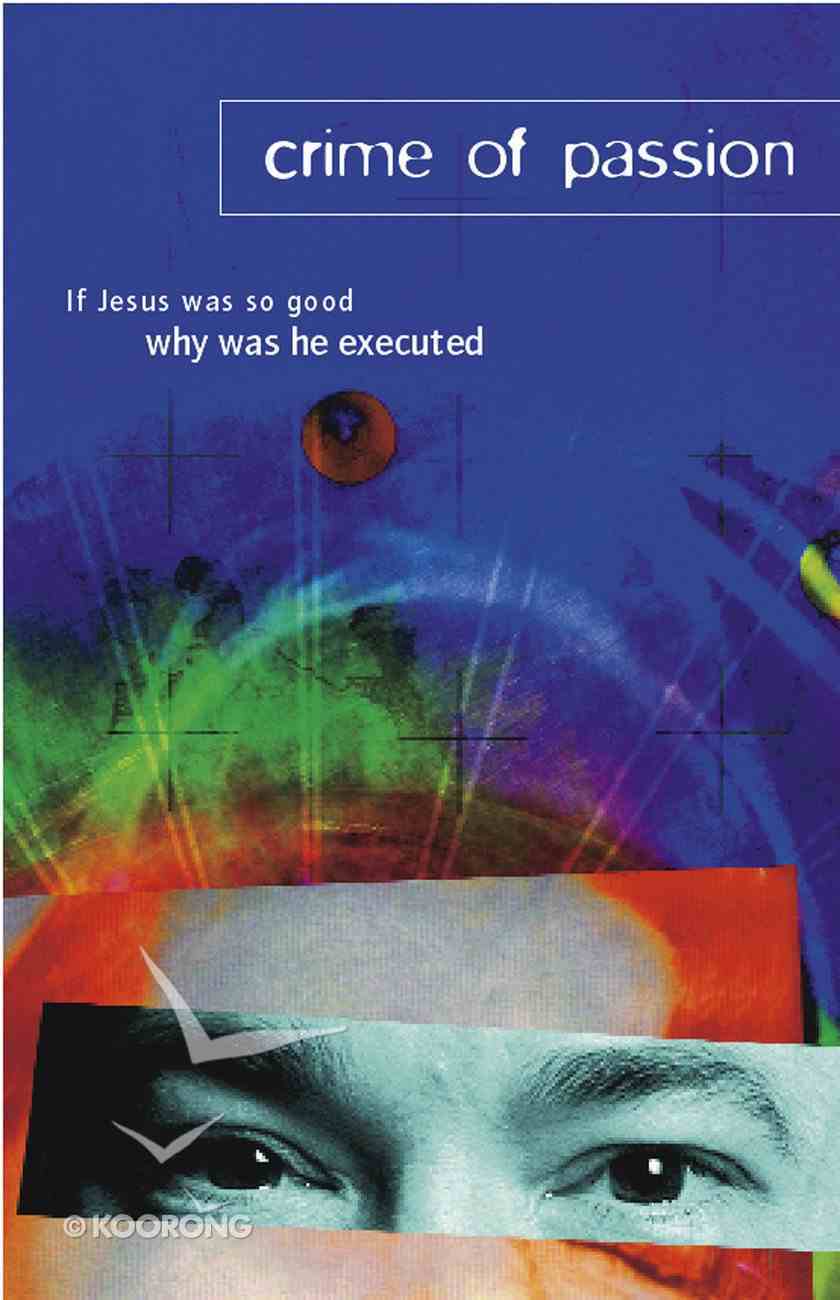 ---
Free Shipping
for orders over $99.
24 Pages
-Publisher
A sample chapter from the best-selling book Beyond Belief ? for churches to give away. Crime of Passion is the perfect evangelistic gift for churches to use over the Easter period and beyond. It answers the question "Why Did Jesus Die?", and points people to the cross and the need for salvation. What was the real reason for the death of Jesus? If he was such a good and kind person why was he strung up like a common criminal? What crime could they lay at his door? To understand what the death of Jesus meant involves understanding the picture of sacrifice, which had deep meaning for the Jewish people. When John the Baptist said 'Look here is the Lamb of God who takes away the sin of the world' the Jews knew exactly what John was getting at. Their religion was a sacrificial one. They accepted that for the guilty to go free a perfect animal needed to be sacrificed. Jesus was that Lamb and his death a sacrifice for the sin of the whole world. Peter Meadows and Joseph Steinberg describe the three responses that are common to man when faced with the question what has Jesus done for us - the good, the bad and the ugly. This booklet will challenge its readers to make a response - there is no sitting on the fence!
-Publisher
Steinberg is the UK director for Jews for Jesus.
Peter Meadows is probably best known for being one of the foPeter Meadows is probably best known for being one of the founders of Spring Harvest. He has, in the past, worked as comunders of Spring Harvest. He has, in the past, worked as communications secretary for the Evangelical Alliance. He now wmunications secretary for the Evangelical Alliance. He now works for World Vision, raising the profile of the work of Woorks for World Vision, raising the profile of the work of World Vision among churches. Joseph Steinberg is the now UK dirld Vision among churches. Joseph Steinberg is the now UK di
Bestsellers in Tracts/booklets