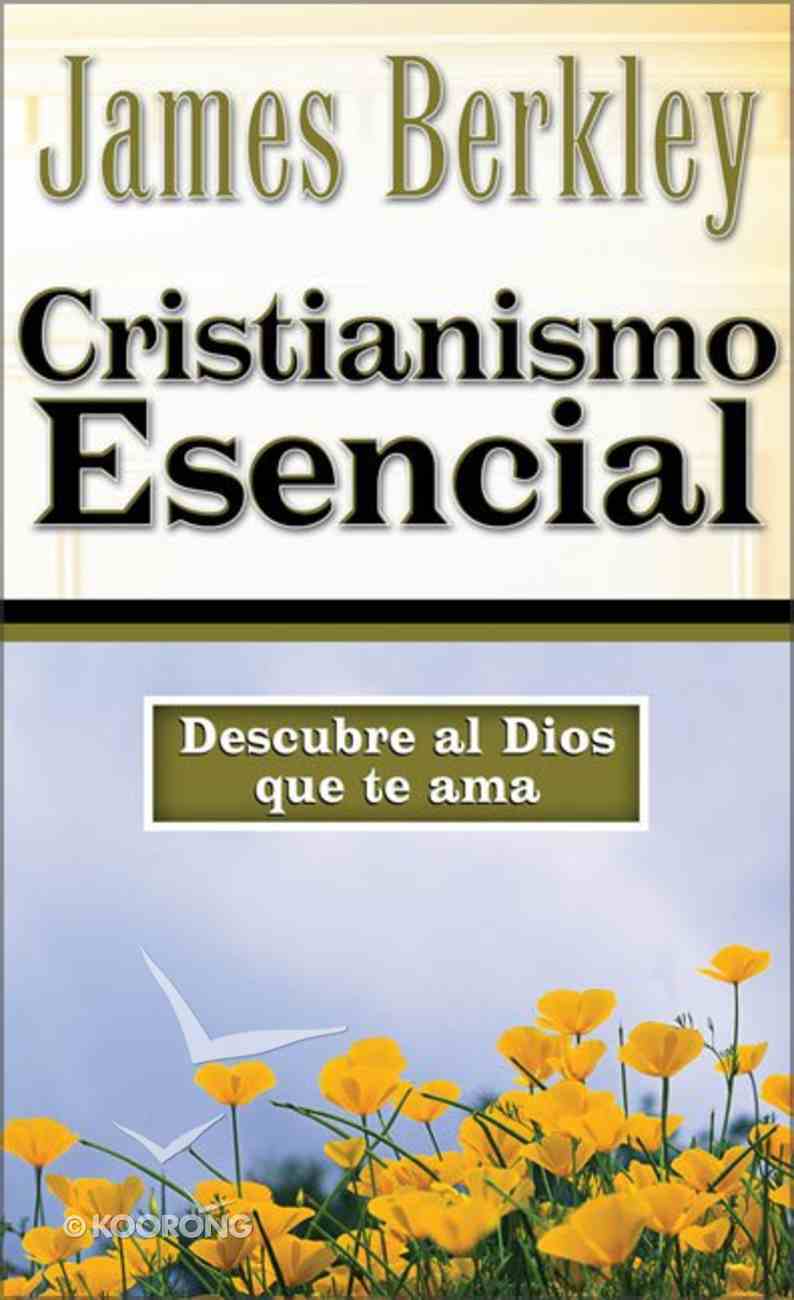 Cristianismo Esencial (Finding The God Who Loves You)
We live in a broken world. It is possible that the brokenness will affect our life. Welcome to a place of searching for answers. Are you willing to consider that Jesus - not the "church," not cultural Christianity, but Jesus...
---
Free Shipping
for orders over $99.
We live in a broken world. It is possible that the brokenness will affect our life. Welcome to a place of searching for answers. Are you willing to consider that Jesus - not the "church," not cultural Christianity, but Jesus has the key that you have been looking for? If so, James Berkely invites you to clear up some wrong concepts that have changed who God is and what He is about.Berkley simply offers a compelling, accurate look at Jesus. That which is essential. That which is true Christianity. Berkley tells the story of the God who already loves you, died to restore your relationship with Him, and wants to hold you close forever.
-Publisher
We live in a broken world. It is posible that the craked like comes to our life. Welcome to a place of searching for answers. In our trip, are you willing to consider that Jesus - not the "chruch" nor cultural christianity, but Jesus could have the key that you have been looking for? If so, James Berkely invites you to clear some wrong concepts that have changed who is God and what is he about.Berkley simply offers a compelling, accurate look at Jesus. That which is essential. That which is true Christianity. Berkley tells the story of the God who already loves you, died to rescue your relationship with him, and wants to hold you close forever.
-Publisher
SPANISH EDITION. James Berkley invites you into a dialogue that clears away the misconceptions that have distorted the reality of who Jesus is and what He's about. Berkley accompanies you on a tour in search of Jesus. Berkley simply offers a compelling, accurate look at Jesus. That which is essential. That which is true Christianity. He tells the story of the God who already loves you, died to rescue your relationship with Him, and wants to hold you close forever.
-Publisher
James D. Berkley is a graduate of the University of Washington and Fuller Theological Seminary. He has worked as editor of magazines published by Christianity Today, Inc. and is the author of numerous magazine articles and seven books, including Essential Christianity. Dr. Berkley and his family live in Bellevue, Washington, where he serves at the First Presbyterian Church. SPANISH BIO: James D. Berkley se ha desempenado como editor de revistas publicadas por El Cristianismo hoy, Inc., y es autor de numerosos articulos y de siete libros, entre ellos Cristianismo Esencial. Es graduado de la Uni
Bestsellers in Global Language