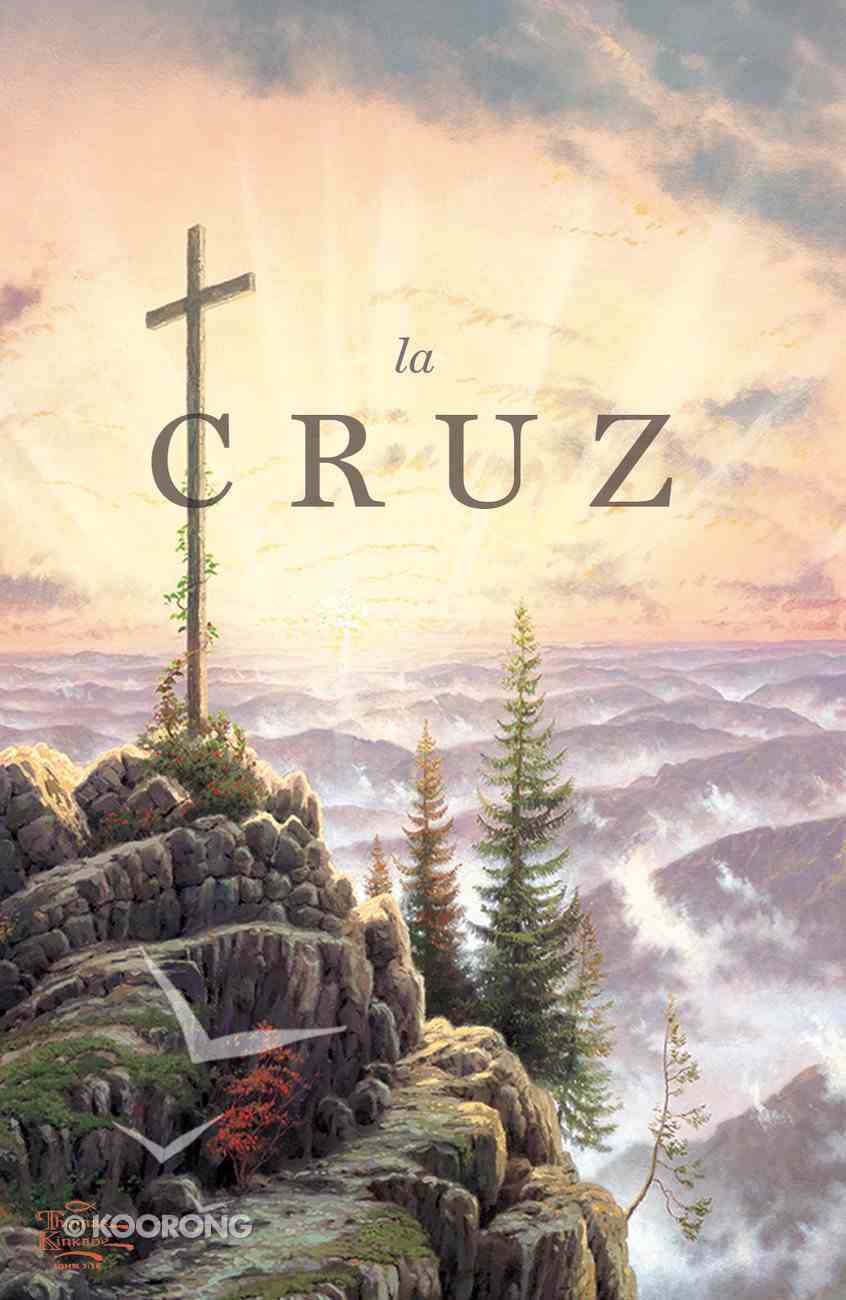 Cross, the (25 Pack) Rvr60 (Spanish)
: Ha habido pocos metodos de ejecucion mas terriblemente dolorosos que la crucifixion, y los romanos eran expertos en aplicarla. A proposito, la muerte en la cruz no era rapida. Los soldados azotaban a la victima con...
---
Expected to ship within 14 hours from Australia.
---
Free Shipping
for orders over $99.
:
Ha habido pocos metodos de ejecucion mas terriblemente dolorosos que la crucifixion, y los romanos eran expertos en aplicarla.




A proposito, la muerte en la cruz no era rapida. Los soldados azotaban a la victima con un latigo y luego la obligaban a llevar el madero transversal de la cruz hasta el sitio de la ejecucion. Una vez colgado en la cruz, las horas pendiendo en una posicion sumamente incomoda hicieron estragos, haciendo que la respiracion se volviera dificil
y a veces sobrevenia la asfixia. Otras veces, la persona permanecia suspendido viva durante dias, y cuando finalmente sucumbiaa la muerte, era un alivio bienvenido.


Fue hasta el ano 337 d.C., cuando la crucifixion fue prohibida en Roma por el primer emperador cristiano, Constantino el Grande. Antes de eso, miles fueron torturados en una cruz, incluyendo a uno llamado Jesus, el Cristo. Es interesante que fue por reverencia a este mismo Jesus, que tres siglos despues Constantino ilegalizo este tipo de ejecucion.





Cuando Jesus fue crucificado, voluntariamente llevo a la cruz la culpa de los pecados tuyos y mios. Al acercarse la muerte, el Hijo de Dios reunio toda su fuerza humana y dijo: "¡Consumado es!"


¿Que significo eso? "¡Consumado es!" significo que no se necesitaba derramar mas sangre. Nunca jamas seria necesario sacrificar corderos inocentes, como se hacia en tiempos del Antiguo Testamento, para expiar los pecados de los hombres. El derramamiento de sangre habia terminado. ¡Nuestra salvacion estaba totalmente pagada!


Un predicador famoso de antano lo explico de la siguiente manera: Asi como cuando la sangre de Jesus -la de Dios- fluyo de la brutal cruz romana hacia la arena, asi fue como si la arena murmuriera a una brizna de hierba diciendole:


"¡Consumado es!" Inclinandose la brizna de hierba sobre un arbol le dijo: "¡Consumado es!" El arbol alzo sus ramas frondosas al cielo y le grito a un aguila: "¡Consumado es!" El aguila remontandose mas y mas grito a toda la tierra: "¡Consumado es!"


Y asi estuvo - ¡consumado! Mis pecados y los tuyos fueron pagados con la sangre preciosa de Cristo.




Aunque otros miles de hombres fueron tambien crucificados, solo la crucifixion del Hijo de Dios, limpio de todo pecado, merecio ser parte del plan de Dios para la salvacion del hombre. La cruz debe recordarnos siempre de la bondad de Dios hacia nosotros, que permitio que su Hijo muriera de esa manera, y especialmente que lo hiciera en nuestro lugar. Jesus dio su vida por ti y por mi. Asi que cada uno de nosotros es personalmente responsable de aceptar o rechazar la oferta que Dios nos hace de limpiarnos de todo pecado.


La cosa que hace que la experiencia de Cristo
con la crucifixion sea unica y suprema es que fue bajado de la cruz y colocado en una tumba sellada, y despues de tres dias, ¡se levanto de los muertos! Vive para siempre para ser nuestro Salvador y Senor. Asi fue como quedo completo el plan de Dios para nuestra salvacion.


Aunque le costo a Jesus todo para pagar el precio de tus pecados y los mios, el hace que nos sea muy facil conocerle personalmente y ser salvos. Nosotros somos los pecadores; el es el sacrificado. Es de nosotros el problema; el es el proveedor. De acuerdo con la Biblia, este es el plan de Dios para la salvacion tuya y mia.


PRIMERO, ADMITE QUE TU ESTAS PERDIDO Y NECESITAS UN SALVADOR.





Ciertamente no hay hombre justo en la tierra, que haga el bien y nunca peque. (Eclesiastes 7:20)


Por cuanto todos pecaron, y estan destituidos de la gloria de Dios. (Romanos 3:23)


SEGUNDO, ACEPTA QUE TUS PECADOS MERECEN UN SEVERO CASTIGO.


Antes, si no os arrepentis, todos perecereis igualmente." (Lucas 13:3)


Por tanto, como el pecado entro en el mundo por un hombre, y por el pecado la muerte, asi la muerte paso a todos los hombres, por cuanto todos pecaron. (Romanos 5:12)


TERCERO, RECONOCE QUE DIOS PROVEYO UN CAMINO PARA QUE TU SEAS SALVO.


Porque de tal manera amo Dios al mundo, que ha dado a su Hijo unigenito, para que todo aquel que en el cree, no se pierda, mas tenga vida eterna. (Juan 3:16)


Se humillo a si mismo, haciendose obediente hasta la muerte, y muerte de cruz. (Filipenses 2:8)


CUARTO, ACEPTA EL PLAN DE DIOS PARA TU SALVACION HOY MISMO.


Por lo cual puede [Jesus] tambien salvar perpetuamente a los que por el se acercan a Dios, viviendo siempre para interceder por ellos. (Hebreos 7:25)




Mas a todos los que le recibieron, a los que creen en su nombre, les dio potestad de ser hechos hijos de Dios. (Juan 1:12)


Lee varias veces la siguiente oracion y luego ofrecela con toda sinceridad, recibiendo personalmente a Cristo como tu Salvador, y Dios perdonara tus pecados y te hara hijo suyo.


Querido Senor Jesus, yo confieso que soy pecador culpable y que necesito ser salvado. Creo que tu moriste en la cruz para pagar mi deuda. Por favor perdona mis pecados, ven a mi corazon y salva mi alma. Yo te entrego mi vida. Ayudame a vivir para ti, de ahora en adelante. Amen.








-Publisher
Bestsellers in Tracts/booklets