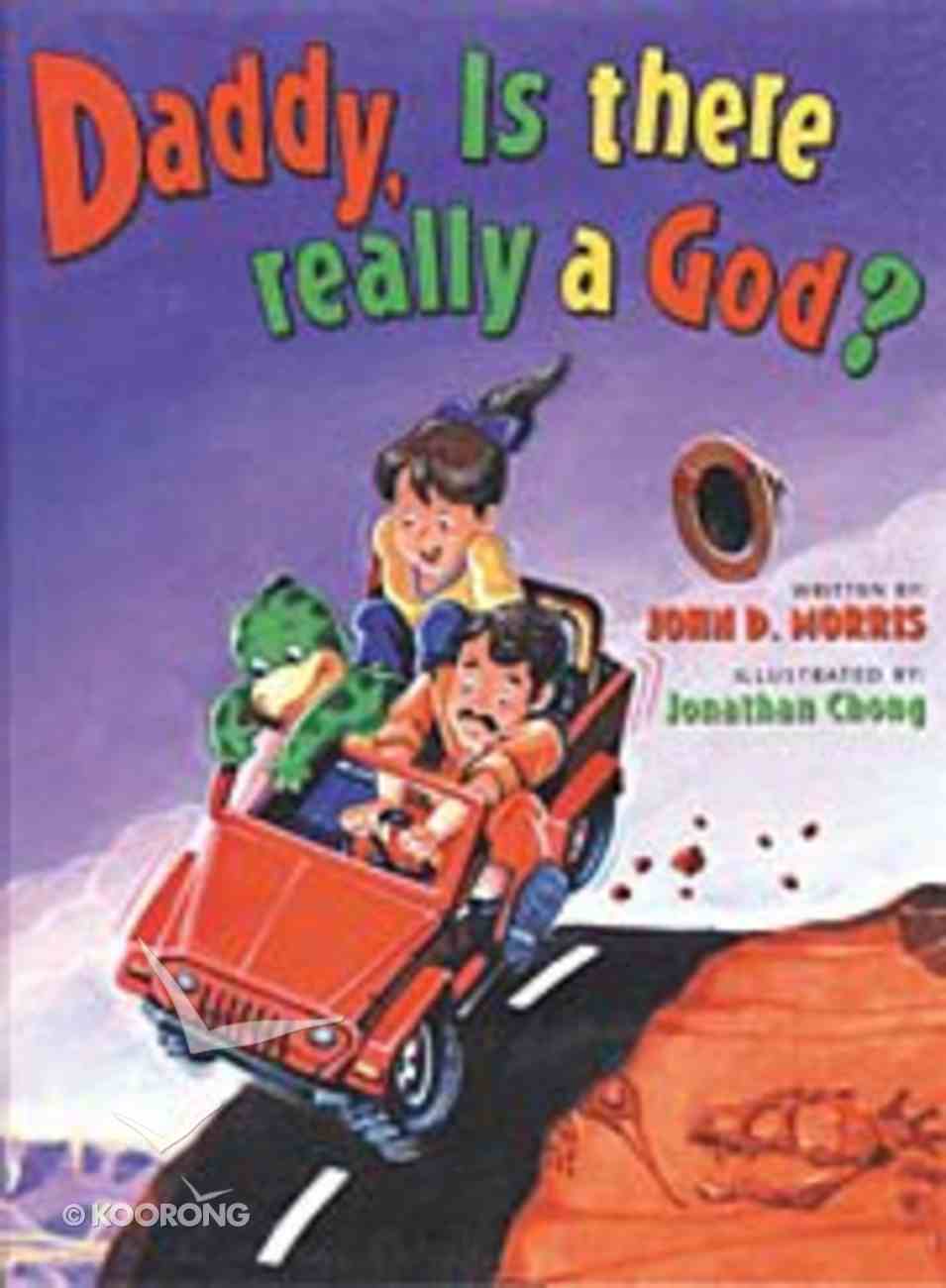 Daddy, is There Really a God? (Dj And Tracker John Series)
---
Free Shipping
for orders over $99.
32 Pages
-Publisher
The second in a series, following the popular 'What Really Happened to the Dinosaurs?' And featuring the continuing antics of Tracker John and his dinosaur sidekick D.J. In this full-color book, Tracker John and a friend lead the man's daughter to an understanding of who Christ is, and why He came to redeem His Creation. The cleverly unfolding plot sees the girl pose the title question to her father while on a camping trip, then follow his clues through a week-long treasure hunt which points to the incredible design God placed in the universe. Readers will enjoy the 'treasure hunt' too, as the girl, Joy, learns of God's creativeness in such things as cell DNA. An entertaining story with a strong salvation message.
-Publisher
Exploring on a family camping trip, Joy asks, "Is there really a God?" Come along with Joy, her dad Tracker John, and his dinosaur sidekick D.J. on their treasure hunt---and discover the wonder of God's creativeness. A fun, colorful book for preschool through fourth grade!
-Publisher
Dr. John Morris is currently the president of the Institute for Creation Reasearch. He has a B.S. in civil engineering from Virginia Polytechnic Institute and an M.S. and Ph.D. in geological engineering from the University of Oklahoma. He is the author of many articles, publications, and books on the subjects of geology and creation including Noah's Ark and the Ararat Adventure. The Young Earth, and The Modern Creation Trilogy, which he co-authored with his father, Dr. Henry Morris.
Bestsellers in Large Format Picture Books