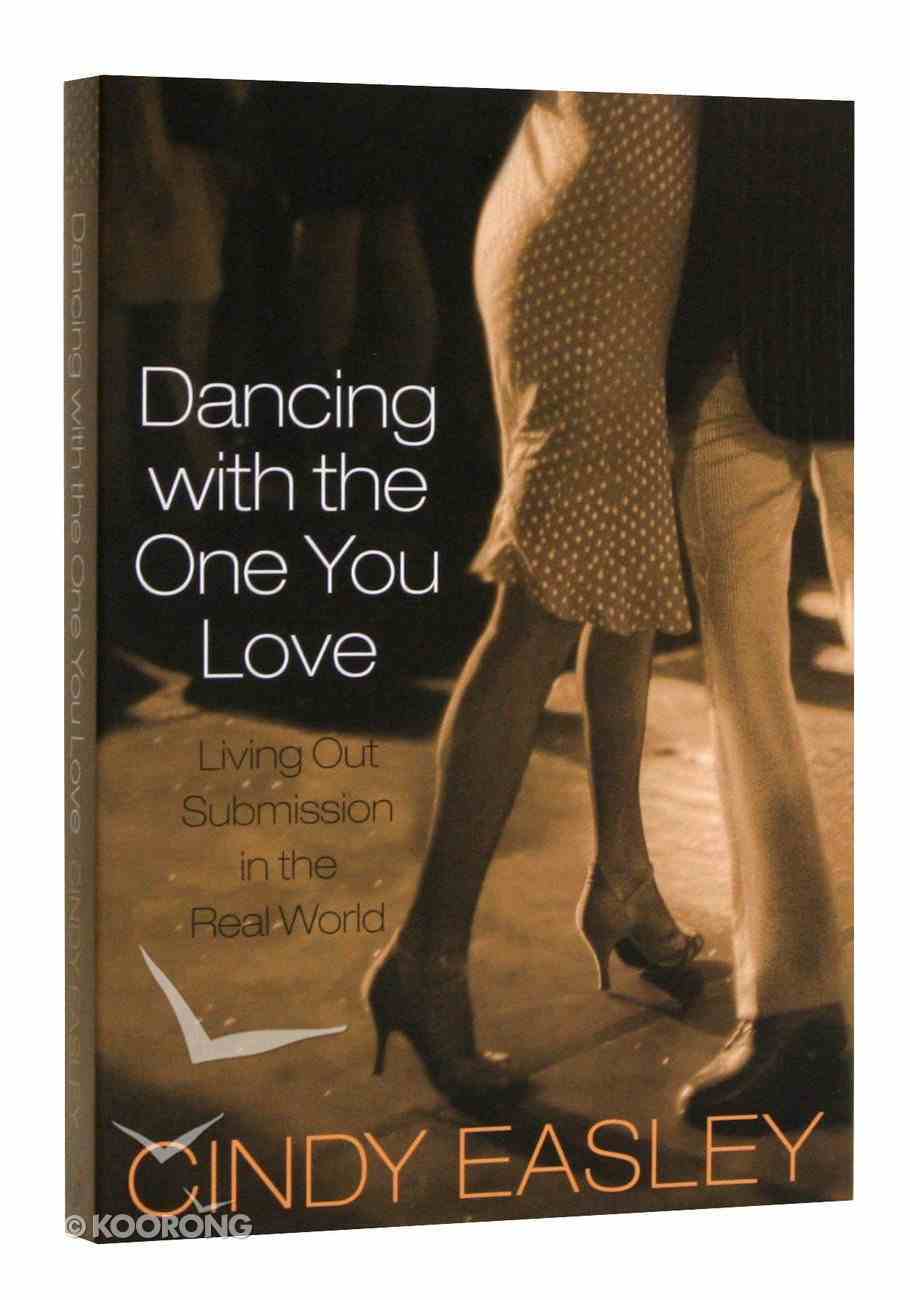 Dancing With the One You Love
Let's get practical. How do real women live out God's plan in 21st-century marriages? Too often submission is represented as repressive servanthood, rather than a voluntary desire to empower a husband's leadership. And as with many things in our culture,...
Out of Stock
Available to Order
---
Expected to ship in 4 to 5 weeks from Australia.
---
Free Shipping
for orders over $99.

Let's get practical. How do real women live out God's plan in 21st-century marriages?
Too often submission is represented as repressive servanthood, rather than a voluntary desire to empower a husband's leadership. And as with many things in our culture, this view of submission has found its way into our churches and marriages. In reality, women desperately want to experience the graceful waltz where both the husband and wife are in harmony--each 'dancing' their God-given role. But all too often, there are no realistic, Godly models from which to draw. 

Author and speaker Cindy Easley surveyed ordinary women and asked, "How does this work for you?" Specifically, how do women live out submission in her particular situation? These are their stories, from caring for a chronically ill husband to living with a nonbeliever. Each example will help married or engaged women gain appreciation for God's will for marriage and learn to dance with the one they love.



-Publisher
<div><p>1.&#160; What Was God Thinking?<br>2.&#160; Why Is Submission So Hard?<br>3.&#160; Without A Word<br>&#160;&#160;&#160;&#160; <i>submission And The Nonbelieving Husband<br></i>4.&#160; The Caregiver<br>&#160;&#160;&#160;&#160; <i>submission To A Husband With A Chronic Illness<br></i>5.&#160; Codependency Versus Submission<br>&#160;&#160;&#160;&#160; <i>is There A Difference/<br></i>6.&#160; Reentry<br>&#160;&#160;&#160;&#160; <i>submission And The Often-absent Husband<br></i>7.&#160; The Power Broker<br>&#160;&#160;&#160;&#160; <i>submission In The Home Of A Powerful Woman<br></i>8.&#160; The Wage Earner<br>&#160;&#160;&#160;&#160; <i>submission And Economic Role Reversal<br></i>9.&#160; Culture Battles<br>&#160;&#160;&#160;&#160; <i>submission And Matriarchy<br></i>10. He Said...<br>&#160;&#160;&#160;&#160;&#160; <i>what Our Husbands Think About Respect<br></i>11. Man To Man<br>&#160;&#160;&#160;&#160;<i>&#160; Chauvinists Need Not Apply, By Michael J. Easley</i></p></div>
Bestsellers in Relationships