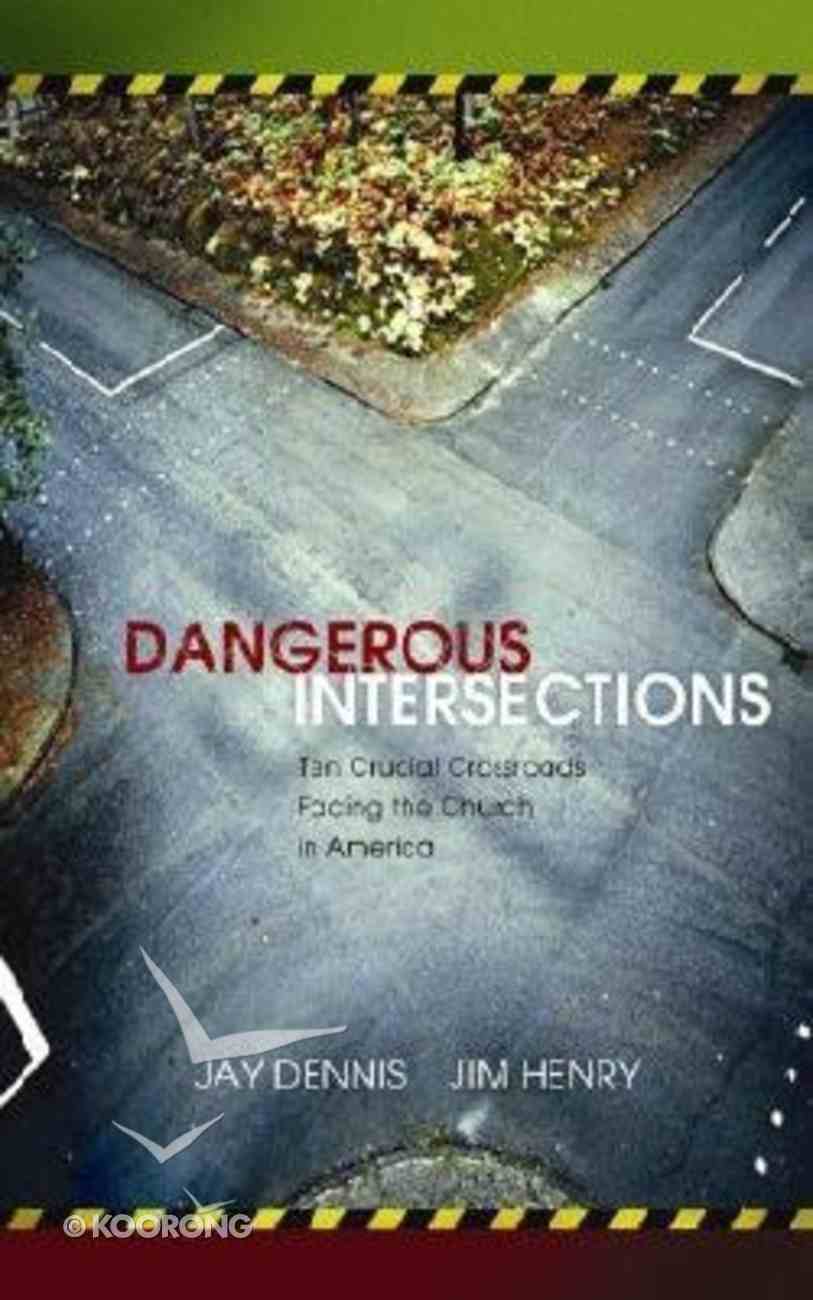 ---
Free Shipping
for orders over $99.
272 Pages
-Publisher
Each year, State Farm Insurance publishes the ten most dangerous traffic intersections in America. Pastor Jim Henry and Jay Dennis have followed suit in this book in which they make known the ten most dangerous intersection for churches to navigate today. Their knowledge and advice is born from a spirit of experience and wisdom. Both men pastor large churches that are making a difference in their communities. They both share similar perspectives on leading a twentieth century church into the twenty-first century and dealing with a thoroughly postmodern twenty-first century paradigm. This book is relevant to any church in any location seeking to be the body of Christ in the world.
-Publisher
POINTS OF INTEREST- Not a method book but a philosophical approach attempting to understand the difficulties and possibilities facing the church today.- Appropriate for pastors, church staff members, and lay church leaders seeking relevancy in the muddy waters of postmodernity.
-Publisher
Jay Dennis (D.Min., Fuller Theological Seminary) is pastor of the 5,000-member congregation of First Baptist Church in Lakeland, Florida. A popular conference and seminary speaker, Dennis has co-authored three books Dangerous Intersections, Taming your Private Thoughts, and The Jabez Prayer Lab, he has recently authoredThe Jesus Habits and Leading with Billy Graham and hosts a weekly television show and daily radio program. He and his wife, Angie, have two children.
Jim Henry is pastor of a 10,000-member church in Orlando, Florida. He has been a pastor in service for thirty-six years and also served as president of the Southern Baptist Convention. He is the author of In Remembrance of Me, The Two Shall Become One, and The Pastor's Wedding Manual.