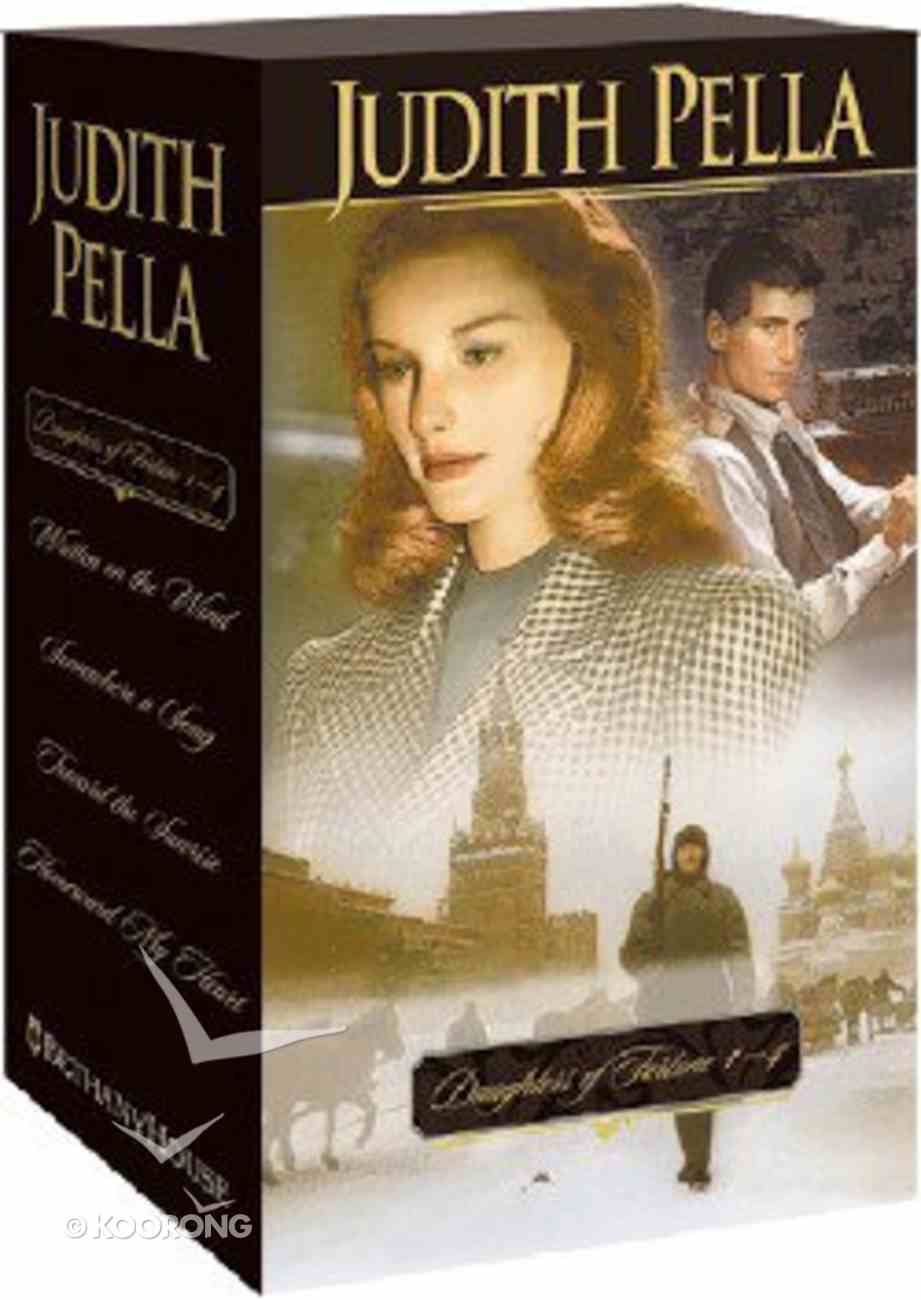 Daughters of Fortune (4 Volume Set) (Pella's Daughters Of Fortune Series)
---
Free Shipping
for orders over $99.
1824 Total Pages
-Publisher
It is 1941, and America stands at the portal of a new era. In Los Angeles, newspaper tycoon Keagan Hayes finds himself strangely powerless as his three grown daughters mirror the path of the country, caught up in the explosive drama of a world at war. Cameron, his eldest, is a rookie reporter determined to succeed or fail on her merits alone. When she decides to work for a competing newspaper, the assignment takes her to war-torn Europe, where her quest for a headline takes backstage to the suffering--and the compassion--she witnesses. Blair, a fledgling actress, becomes enamoured with the decadent splendor of Hollywood, only to find herself entangled in itsvices, Jackie, the youngest and a UCLA freshman, had always taken pride in pleasing her parents until a friendship introduces her to a class system where vigilante justice and hatred rule the day. From California to the battlefields of Europe, this epic historical series weaves a tale of ambitions and failures, loves and losses amid the drama of World,War II.
-Publisher
This boxed set includes "Written on the Wind, Somewhere in a Song, Toward the Sunrise" and, finally, "Homeward My Heart," the dramatic conclusion to the Hayes family saga in which the three sisters make a desperate journey to find the brother they've never known.
-Publisher
Judith Pella is the bestselling author/coauthor of seven major fiction series, including the LONE STAR LEGACY and THE RUSSIANS, as well as the novels Blind Faith and Beloved Stranger. Known for her vivid and powerful stories that combine with her historical and geographical research, Judith's current series is DAUGHTERS OF FORTUNE, set during World War II. She and her family make their home in Oregon.