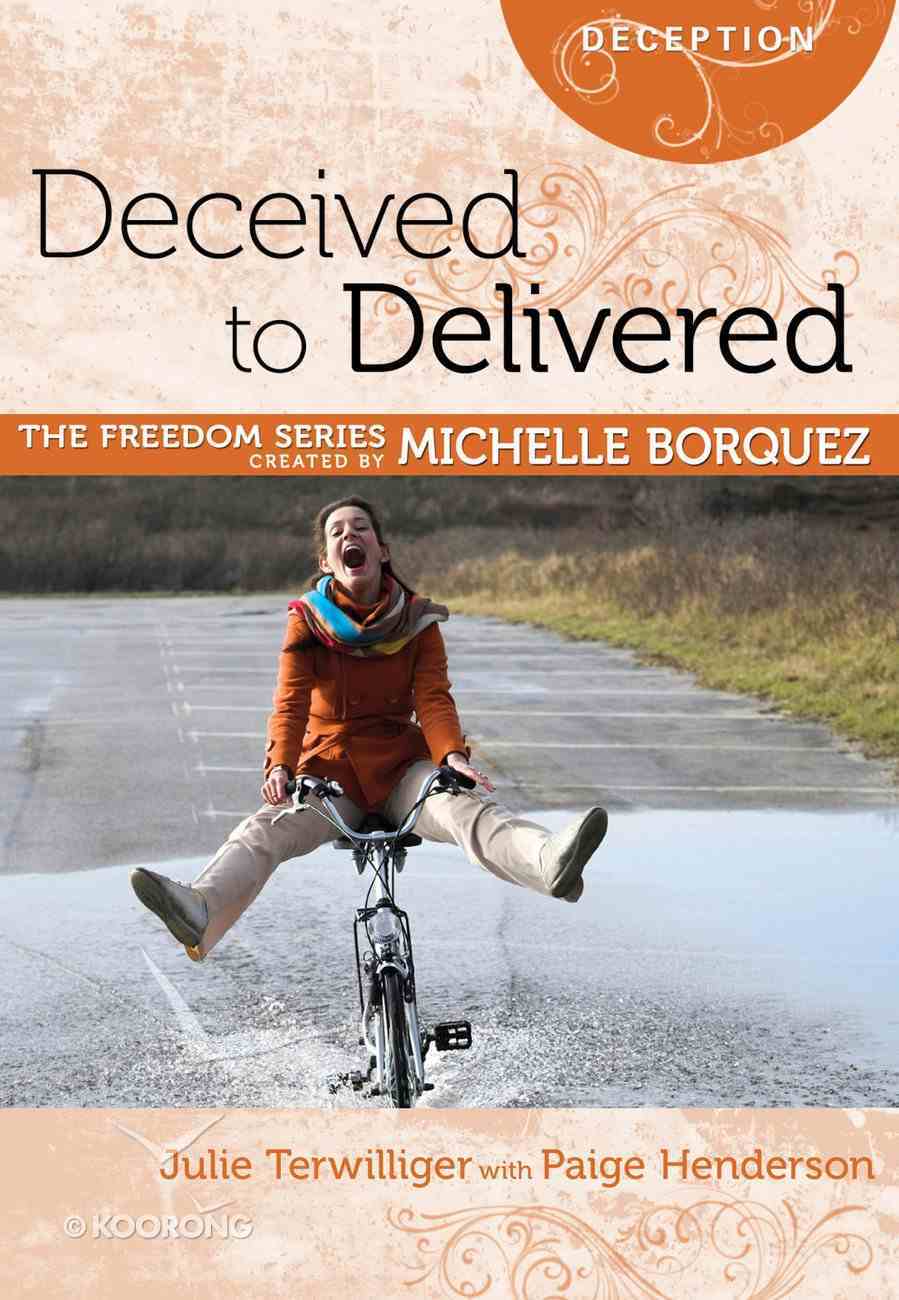 Deceived to Delivered (Freedom Series)
She never thought she would have an affair, but it happened. How do you set your boundaries with men? How do you get out of the relationship after you've crossed the line? How can you rebuild your marriage? Many people...
Instant download
---
Read using our free app on your tablet or mobile!
---
Free Shipping
for orders over $99.

She never thought she would have an affair, but it happened. How do you set your boundaries with men? How do you get out of the relationship after you've crossed the line? How can you rebuild your marriage? Many people have been tempted and deceived with sexual harassment in the workplace and spiritual abuse. Learn what to avoid when you're tempted to let lies and secrets take over your life. This booklet includes a Bible study to help you or someone you know get back on the road to healing and wholeness.


Julie Terwilliger tells her story of trusting a mentor who got too close. Each time he took a small liberty, Julie excused it. Soon he was touching her, then kissing her. The next thing she knew, she was having an affair. This is her story of reaching out to God for help and finding the strength to confess to her husband and rebuild her marriage. Find out how the Lord healed her, helped her set boundaries, and move past the shame of failure.


Deceived to Delivered includes a Bible study with fill-in-the blanks that helps women understand the brokenness that makes us vulnerable to others. Paige Henderson's biblical counsel walks us through the stories of King David, and Abraham and Sarah to understand that God meets us in our neediness and pain.


"Wow! ?What a book! ?Very healing! I must read it again and again. When I began this book and it was talking about abuse, I thought that it wouldn't apply to me, but I was wrong.?How many times have I let a "Counterfeiter" influence me? This book has a cleansing and clearing effect to it.


If you have ever felt abuse, barrenness in any area of your life, rejection, or been deceived in any way, this book will take you through a journey to set you free."


−Cindi, Team Rose Representative


Deceived to Delivered lists the danger signs of sexual harassment and spiritual abuse and explains why powerful people have such a hold on us. Licensed counselor Sharon Kay Ball gives practical advice on steps to freedom and how to deal with the shame and forgiveness.


Deceived to Delivered will bring you hope and wholeness. It will speak to your heart and will strengthen your faith. It includes questions and Scripture passages − along with space to journal.


Includes study guide for personal or group use.


Look for all 12 of the Freedom Series mini-books − These books are for women who need God's restoration and wholeness after the hurt and destruction of divorce, rape, paralyzing fear, abandonment, abuse, illicit affairs, and other tragedies.


-Publisher
In 2005 Michelle Hosted and Co-Produced I-Life Television's SHINE with Michelle Borquez
Bestsellers in Christian Living