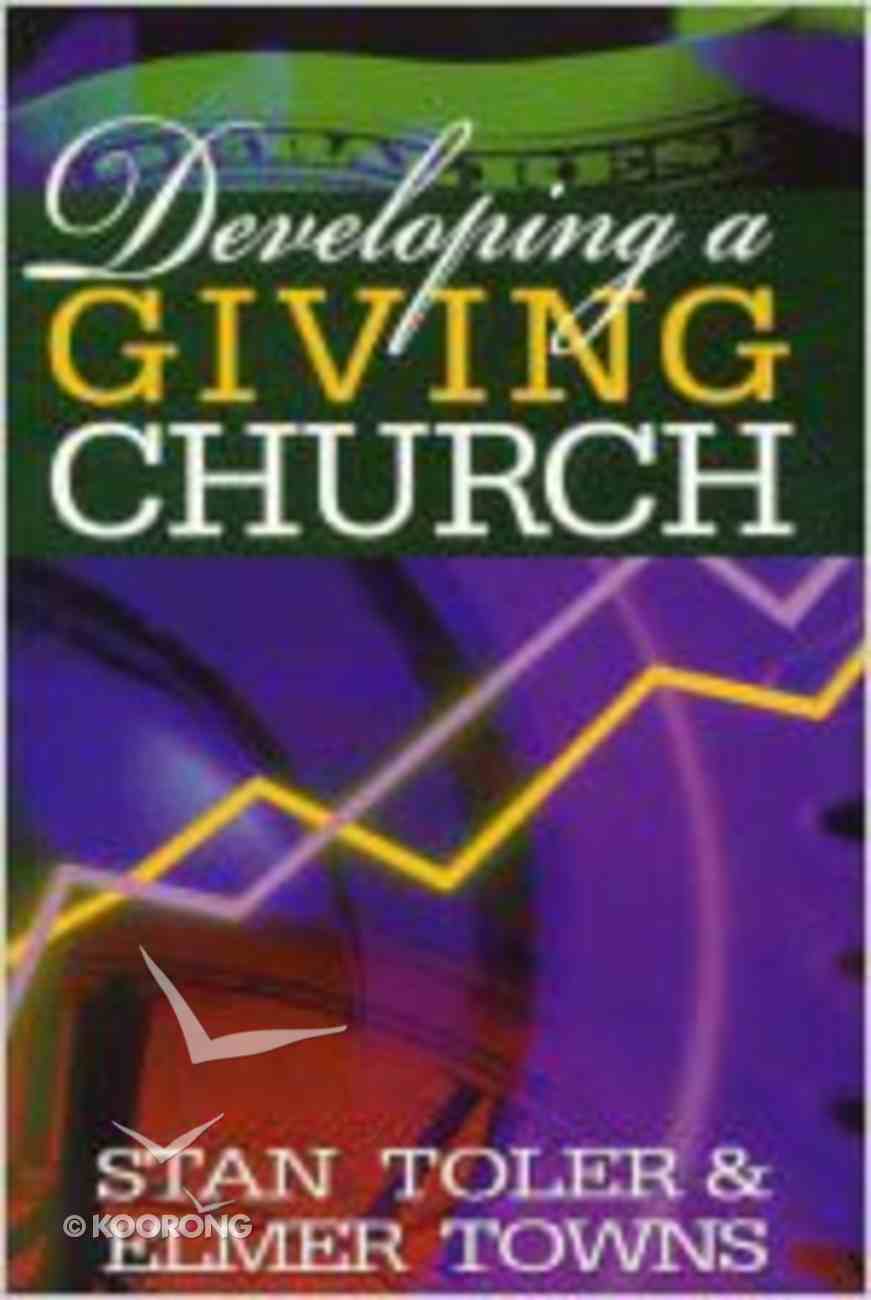 Developing a Giving Church
1. Developing A Giving Environment2. Casting A Vision For A Giving Church3. Developing Committed Steward Leaders4. Developing An Annual Stewardship Plan5. Supporting The Pastoral Team6. Expanding The Giving Base 208 Pages
Order now to secure your copy when our stock arrives.
0 Available. Expected to ship in 6 to 7 weeks from Australia.
---
Expected to ship in 6 to 7 weeks from Australia.
---
Free Shipping
for orders over $99.
1. Developing A Giving Environment2. Casting A Vision For A Giving Church3. Developing Committed Steward Leaders4. Developing An Annual Stewardship Plan5. Supporting The Pastoral Team6. Expanding The Giving Base 208 Pages
-Publisher
Today pastors and church leaders have an unparalleled opportunity to shape a biblical vision for Kingdom giving. According to a Christian Stewardship Association survey, there has been a 26-year decline in giving percentages among evangelicals. Christian giving has shrunk one and a half to three and a half percent, with 'only 1 or 2 out of 10 Christians' giving 10 percent of their income to the Lord's work.Based on the foundational premise that stewardship is the management of time, talents, and treasure, Stan Toler and Elmer Towns set forth a vision for pastors and church leaders to shape the thinking in the pews with biblical principles. Developing a Giving Church is designed to merge these principles with proven methods for creating a climate for giving through stewardship education.A vital stewardship resource, Developing a Giving Church includes guidance for shaping a giving environment, suggestions for developing committed steward leaders, counsel on stewardship strategies, insights from respected leaders, and testimonies from joyful givers. Also included are stewardship sermons, anecdotes, and quotes. Paper.
-Publisher
Elmer L. Towns (D.Min., Fuller Theological Seminary) is co-founder of Liberty University, with Jerry Falwell, in 1971, and was the only full-time teacher in the first year of Liberty's existence. Today, the University has over 11,400 students on campus with 39,000 in the Distance Learning Program (now Liberty University Online), and he is the Dean of the School of Religion.
Towns has published over a hundred books including My Father's Names; 10 Sunday Schools That Dared to Change; 10 of Today's Most Innovative Churches; Towns' Sunday School Encyclopedia and the Gold Medallion Award awarded by the Christian Booksellers Association for writing the Book of the Year, The Names of the Holy Spirit. The multi-volume Praying through..... series has been received by a wide readership.
Koorong -Editorial Review.


-->STAN TOLER--> is senior pastor of Trinity Church of the Nazarene in Oklahoma City, Oklahoma, and hosts the television program "Mission Today." For the past ten years he has taught seminars for INJOY Group, a leadership development institute. Toler has written over 45 books, including his best-sellers' God Has Never Failed Me, But He's Sure Scared Me to Death a Few Times, The Five-Star Church and, his latest book, The Buzzards Are Circling, but God's Not Finished with Me Yet.-->