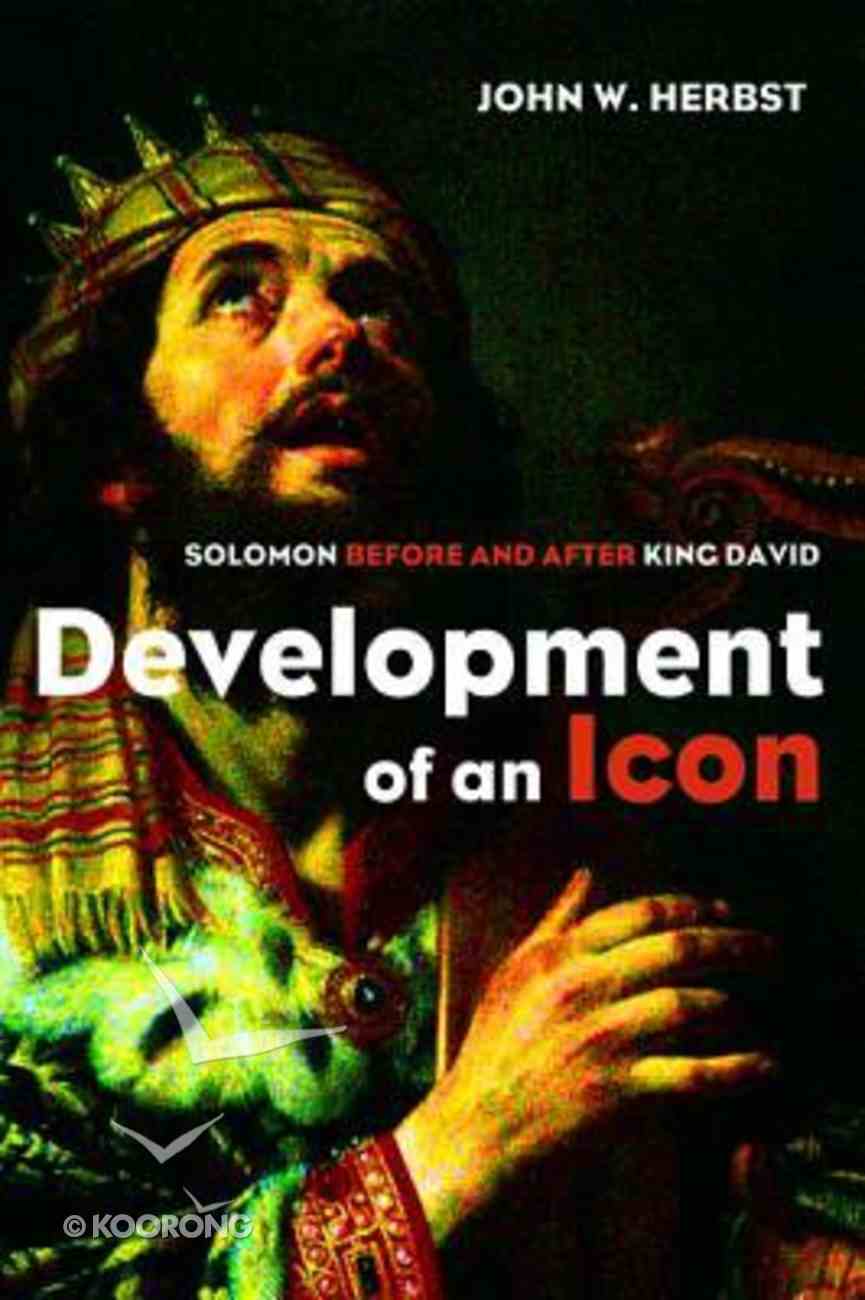 Development of An Icon: Solomon Before and After King David
The most extensive royal accounts in the Hebrew Bible are those of kings David (the ""Succession Narrative,"" usually identified as 2 Sam 9-20 and 1 Kgs 1-2) and Solomon (the ""Solomon Story,"" 1 Kgs 3-11). Yet, even though Solomon immediately...
Out of Stock
Available to Order
---
Expected to ship in 5 to 6 weeks from Australia.
---
Free Shipping
for orders over $99.
The most extensive royal accounts in the Hebrew Bible are those of kings David (the ""Succession Narrative,"" usually identified as 2 Sam 9-20 and 1 Kgs 1-2) and Solomon (the ""Solomon Story,"" 1 Kgs 3-11). Yet, even though Solomon immediately follows David in the Deuteronomistic History, little has been done to correlate these accounts. But what if these passages were meant to be read together? Utilizing the ""Double Redaction"" theory, Herbst proposes that an exilic ""Deuteronomist"" inserted the Succession Narrative into the Deuteronomistic History, then revised the Solomon Story in light of this addition. His key contribution was 1 Kings 1-2, a passage designed to connect the two larger sections, highlighting the similarities and differences of the two kings. Interpreting the composition history of 2 Samuel and 1 Kings in this way gives new insight into the Deuteronomist's views regarding kings and kingship. This approach also solves many of the problems of the Solomon story, in which the narrator appears to simultaneously praise and criticize Solomon.And along the way, Herbst offers new insights into individual passages, further enhancing our understanding of the message of the Deuteronomistic History. ""Herbst offers a comprehensive analysis of Solomon scholarship over the last thirty years, which in itself will be an invaluable resource for scholars. He then focuses on the tension between positive and negative accounts of Solomon in 1 Kings 1-11 and demonstrates how a diachronic approach uncovers the ideologies of different authors and editors. The payoff is not simply a thicker and sharper textual analysis but also a rich theological perspective on an iconic figure who mirrors the nation of Israel itself: 'promises early on, failures all the way through, but hope to the very end.'"" --Samuel E. Balentine, Director of Graduate Studies and Professor of Old Testament, Union Presbyterian Seminary, Richmond, VA John W. Herbst is adjunct Professor of Bible at Regent University in Virginia Beach, VA. He earned his PhD in Bible at Union Presbyterian Seminary in Richmond, VA. An ordained Baptist minister, he lives with his wife, an Episcopal priest, in Newport News, VA."
-Publisher
Bestsellers in Biblical Studies