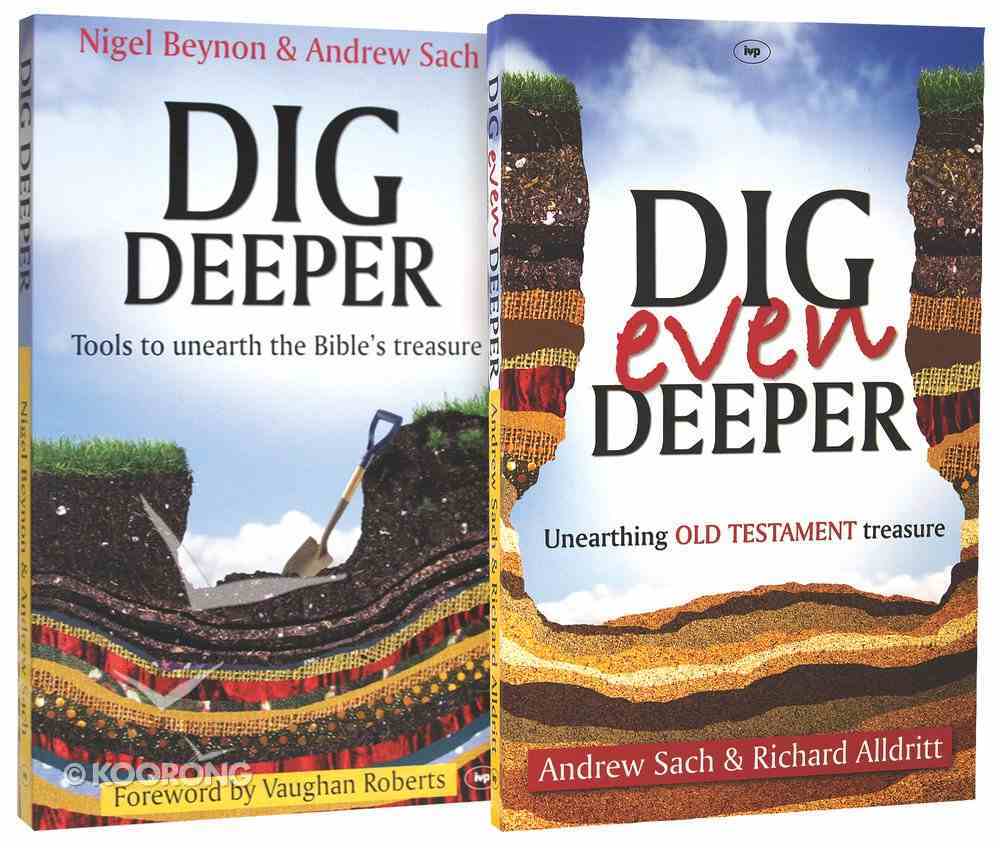 Dig Deeper: Unearthing Bible Treasure 2-Pack (2 Vols)
Studying the Bible can seem a forbidding task for many 21st century Christians. These two books are designed to equip readers with practical interpretive tools that will help them "dig deeper" into Scripture and uncover its spiritual riches for themselves....
---
Free Shipping
for orders over $99.
Andrew Sach studied theology at Oak Hill and is now on the staff of St. Helen's, Bishopsgate, in central London. He has a PhD from York University.
Nigel Beynon is the husband of Elisa and father of Jacob and Greta. He is a former student minister of St Helen's, Bishopsgate, in central London and is now Organiser of New Word Alive. He is Dig Deeper: Tools to unearth the Bible's treasure.
Bestsellers in Biblical Studies