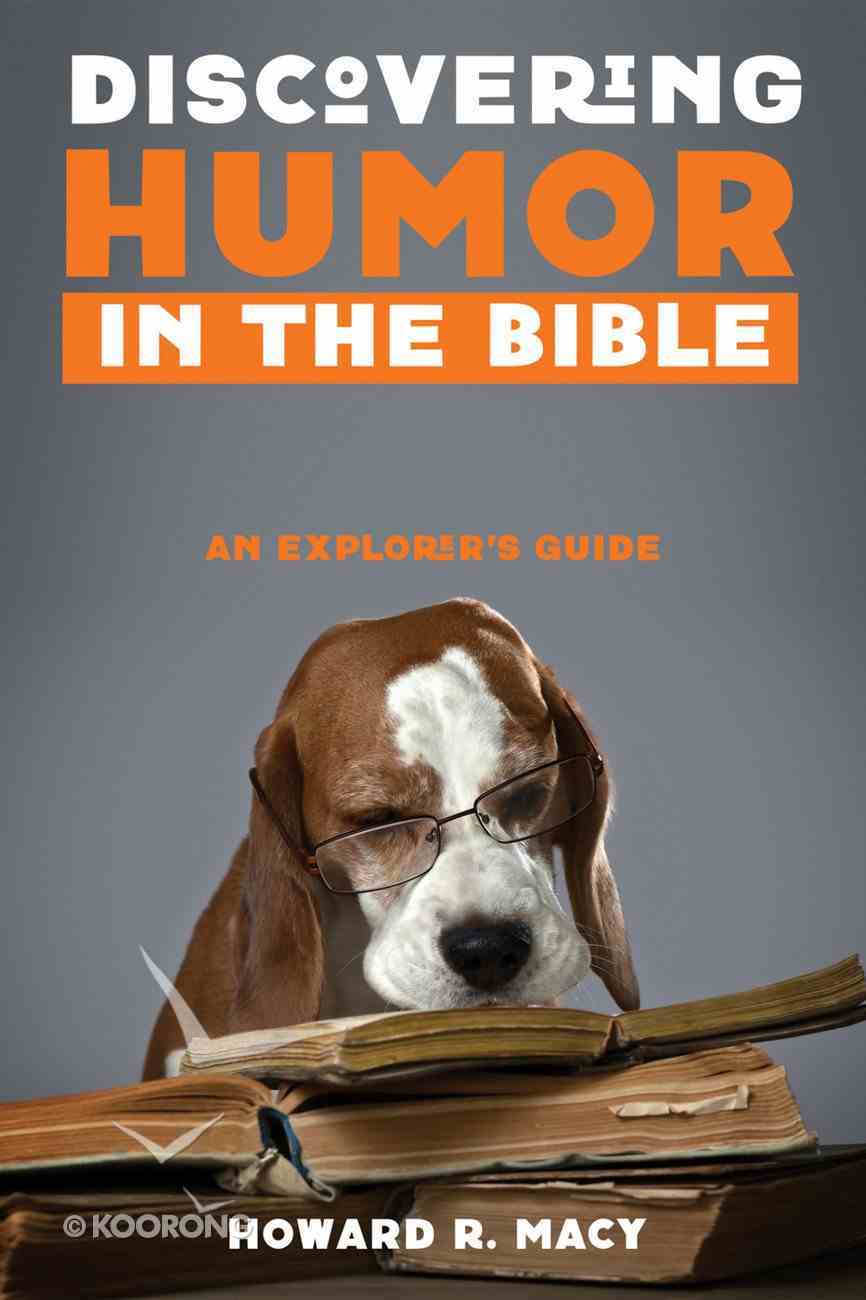 Discovering Humor in the Bible
Some folks are surprised to find humor in the Bible; they don't think it has any. Others are embarrassed; they worry about being sacrilegious. Some laugh and don't tell anyone; others laugh out loud and share it with those around....
Available for immediate download.
---
Read using our free app on your tablet or mobile!
---
Free Shipping
for orders over $99.
Some folks are surprised to find humor in the Bible; they don't think it has any. Others are embarrassed; they worry about being sacrilegious. Some laugh and don't tell anyone; others laugh out loud and share it with those around. However people respond, the Bible does, in fact, use humor. This book examines why it's there, why it matters, what it looks like, how to look for it, and what to do with it when you find it.The author's goal is to help people become better Bible readers, growing in both skill and insight. So the book doesn't just display a collection of museum pieces, showing the treasures of other explorers. Instead, it offers readers tools and field guides to become explorers discovering on their own. It's a fun how-to manual, dealing with what is routinely overlooked in teaching about biblical interpretation. Individuals will enjoy reading it, but it's also a rich resource for reading groups, Bible study groups, and classes.
-Publisher
Howard R. Macy (Ph.D. Harvard University, M.A. Earlham School of Religion, B.A. George Fox University) is Professor Emeritus of Religion and Biblical Studies at George Fox University, Oregon.

"I was a high school junior when I chose to pursue being in full-time Christian service rather than being a band director. I had no idea, of course, of the twists and turns of the path that followed. My eager discovery of the Old Testament in seminary and my love of teaching eventually led me to university work, which I have enjoyed now for over 20 years. Along the way, I've also served as youth and Christian education worker and as a pastor. As a Friends minister, I still see my teaching as a way of supporting the work of the church. My love of both the Psalms and the Prophets blends well with a strong secondary interest in Christian spirituality, a subject that I get to teach in a variety of ways at George Fox. These subjects also support my work in wo rship, both in teaching and weekly planning activities. My current research and writing is about humor and the spiritual journey. It explores how we experience and use humor and how that relates to Christian maturity. It also explores how to recognize and interpret humor in the Bible. I also enjoy sports (basketball, bicycling, etc.), music (brass ensemble, choir, etc.), photography and going to the Oregon coast as often as possible."

Source: http://www.georgefox.edu/academics/undergrad/departments/religion/faculty/macy.html
Accessed 13/03/2014
Bestsellers in Humour/quizzes/puzzles