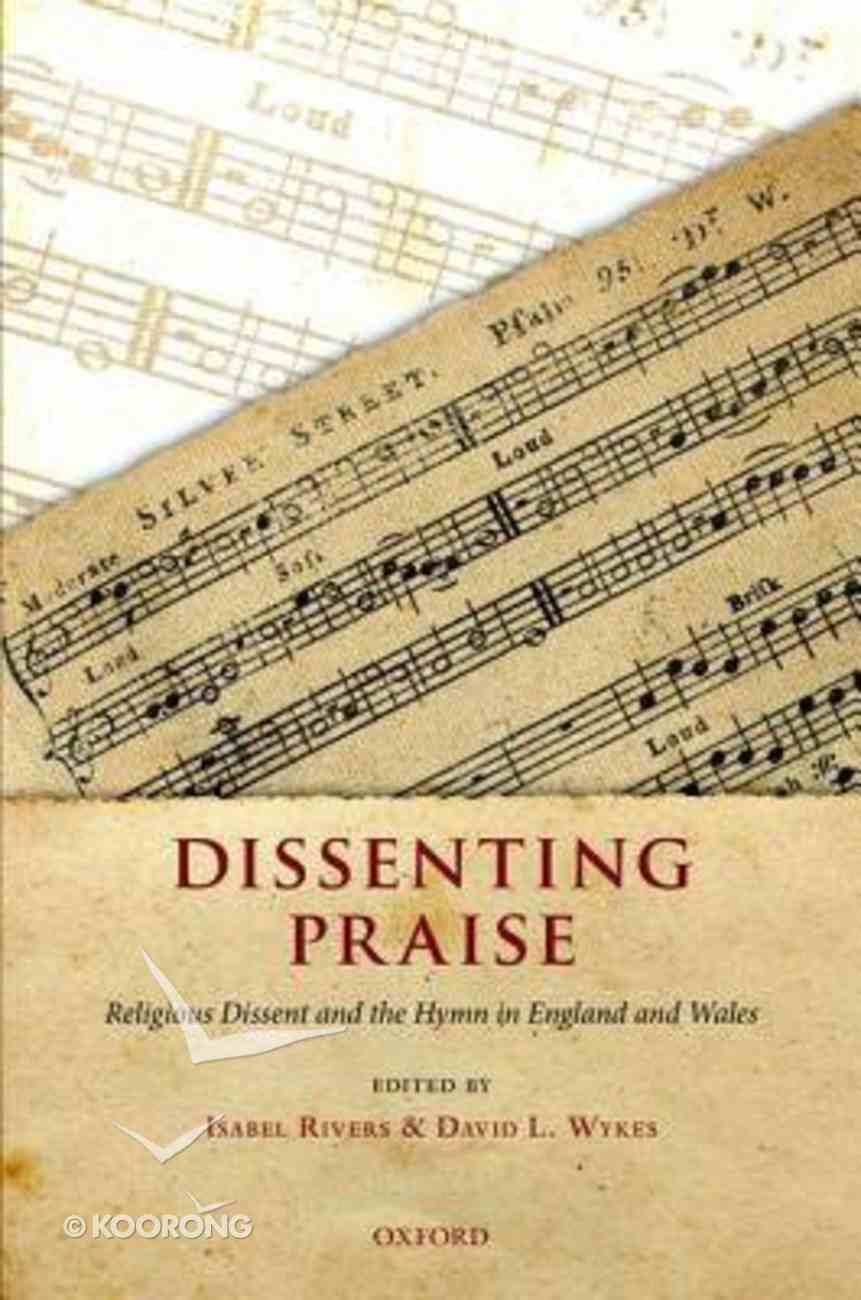 The introduction of hymns and hymn-singing into public worship in the seventeenth century by dissenters from the Church of England has been described as one of the greatest contributions ever made to Christian worship. Hymns, that is metrical compositions which...
Special Order
Payment is by credit card only. Orders for this item cannot be cancelled or returned.
---
Free Shipping
for orders over $99.
The introduction of hymns and hymn-singing into public worship in the seventeenth century by dissenters from the Church of England has been described as one of the greatest contributions ever made to Christian worship. Hymns, that is metrical compositions which depart too far from the text of Scripture to be called paraphrases, have proved to be one of the most effective mediums of religious thought and feeling, second only to the Bible in terms of their influence. This comprehensive collection of essays by specialist authors provides the first full account of dissenting hymns and their impact in England and Wales, from the mid seventeenth century, when the hymn emerged out of metrical psalms as a distinct literary form, to the early twentieth century, after which the traditional hymn began to decline in importance. It covers the development of hymns in the mid seventeenth and early eighteenth centuries, the change in attitudes to hymns and their growing popularity in the course of the eighteenth century, and the relation of hymnody to the broader Congregational, Baptist, Methodist, and Unitarian cultures of the nineteenth and earlier twentieth centuries. The chapters cover a wide range of topics, including the style, language, and theology of hymns; their use both in private by families and in public by congregations; their editing, publication and reception, including the changing of words for doctrinal and stylistic reasons; their role in promoting evangelical Christianity; their shaping of denominational identities; and the practice of hymn-singing and the development of hymn-tunes.
-Publisher
Introduction; 1. Hymns, Psalms, And Controversy In The Seventeenth Century; 2. The Hymns Of Isaac Watts And The Tradition Of Dissent; 3. The Circulation And Reception Of Philip Doddridge's Hymns; 4. John Rippon And Baptist Hymnody; 5. Finding Successors To 'the Poet Of The Sanctuary': Josiah Conder In Context; 6. W. Garrett Horder And Congregational Hymnody: An Introduction To The Hymn Lover And Its Author; 7. James Martineau And The Evolution Of Unitarian Hymnody; 8. The Music Of Dissent; 9. The Evolution Of The Welsh Hymn
Bestsellers in Christian Living