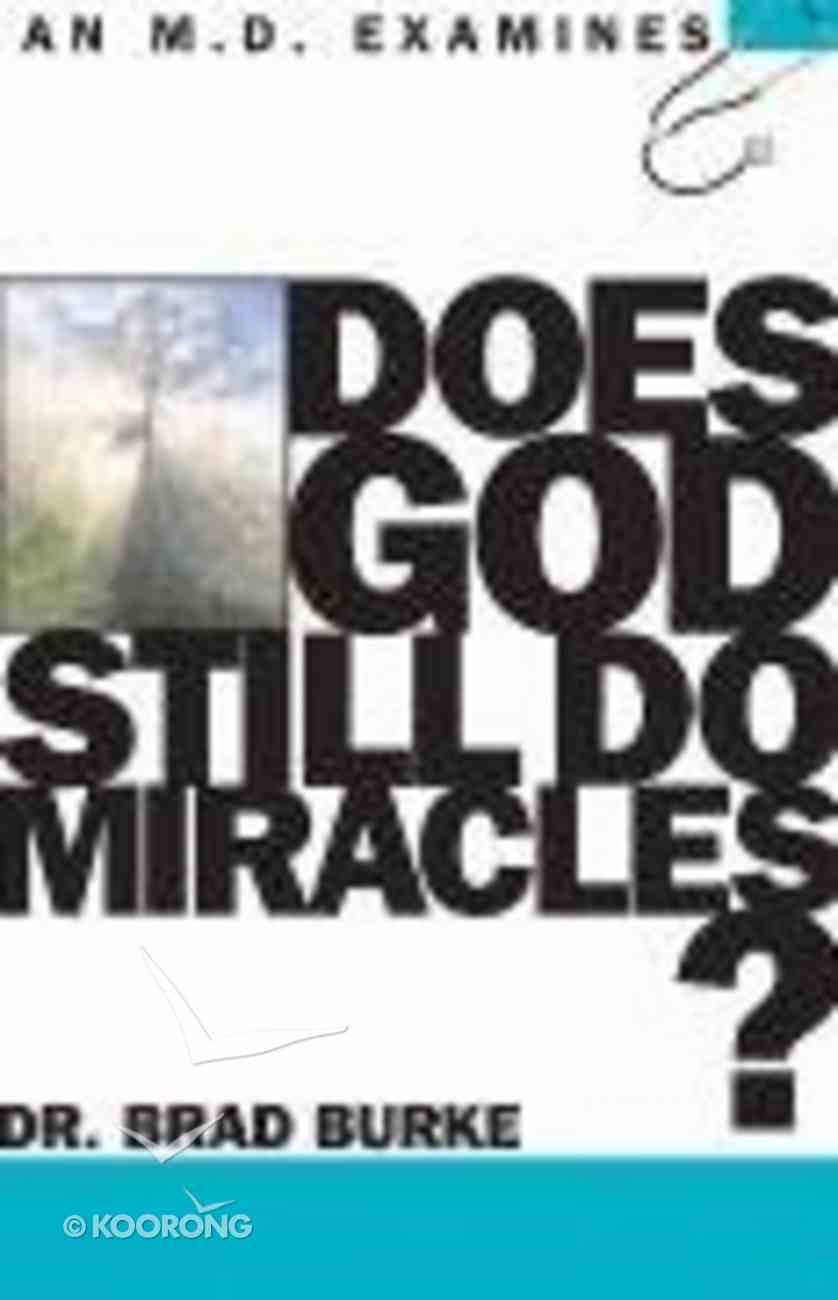 Does God Still Do Miracles? (An Md Examines Series)
Some of the most fascinating and up-to-date medical and investigative research is examined in an attempt to uncover the truth about healing. The debate centering on miracles of healing has become an extremely emotional issue. Yet a new generation of...
---
Free Shipping
for orders over $99.
Some of the most fascinating and up-to-date medical and investigative research is examined in an attempt to uncover the truth about healing. The debate centering on miracles of healing has become an extremely emotional issue. Yet a new generation of believers want answers - no matter how controversial the truth may be. Many Christian physicians, including the author, believe God still performs miracles of physical healing that defy natural expanation. But are the hosts of "miracles" we hear about so often truly miracles? If these healings are not true miracles, then how does one explain thousands of people who are instantaneously getting better? What insights does God provide us in his Word? Some of the most fascinating and up-to-date medical and investigative research is examined in an attempt to uncover the truth about what is going on in faith healing services and healing shrines around the world.
-Publisher
Some of the most fascinating and up-to-date medical and investigative research is examined in an attempt to uncover the truth about healing.
-Publisher
Bestsellers in Christian Living