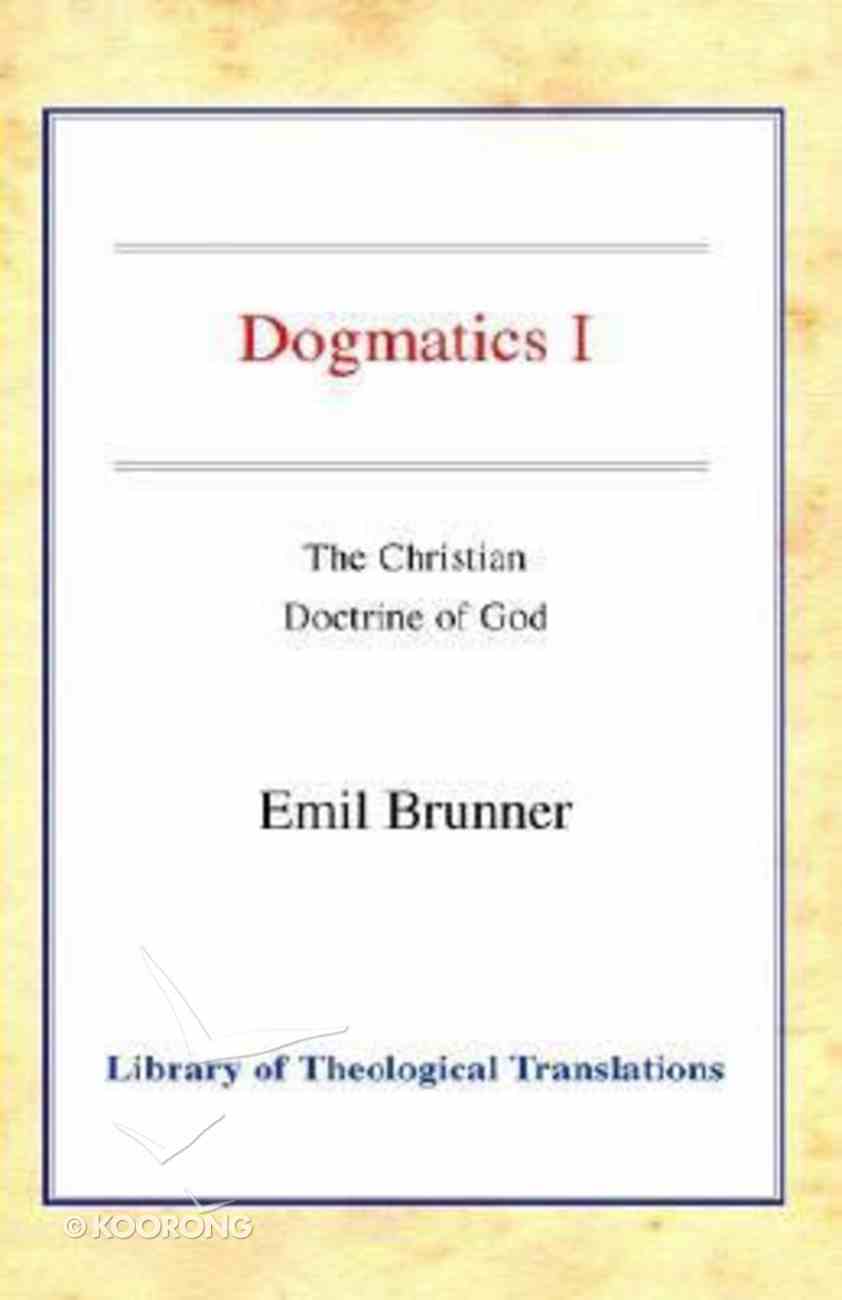 Short description: The first of the three volumes of Brunner?
Special Order
Payment is by credit card only. Orders for this item cannot be cancelled or returned.
---
Free Shipping
for orders over $99.
Short description: The first of the three volumes of Brunner?
-Publisher
Available in three volumes, this is one of the great works of 20th century theology. Brunner presents a profoundly biblical systematic theology, finding a path between the ideas of Barth and Bultmann. Vol I - Christian Doctrine of God
-Publisher
Heinrich Emil Brunner (December 23, 1889, Winterthur - April 6, 1966, Zurich) was a Swiss Protestant (Reformed) theologian. He studied at the universities of Zurich and Berlin, receiving his doctorate in theology from Zurich in 1913, with a dissertation on The Symbolic Element in Religious Knowledge. Brunner served as pastor from 1916 to 1924 in the mountain village of Obstalden in the Swiss Canton of Glarus. In 1919-1920 he spent a year in the United States studying at Union Theological Seminary in New York. In 1921 Brunner published a post-doctoral dissertation on Experience, Knowledge and Faith and in 1922 was appointed a Privatdozent at the University of Zurich. Soon after, another book followed: Mysticism and the Word (1924), which was a devastating critique of the liberal theology of Friedrich Schleiermacher. Brunner was rewarded for his literary efforts with his appointment in 1924 as Professor of Systematic and Practical Theology at the University of Zurich, a post which he held until his retirement in 1953. Following this appointment Brunner's reputation as a theologian continued to increase, particularly after the publication of two further important works in 1927. Brunner undoubtedly holds a place of prominence in Protestant theology in the 20th century and was one of the four or five leading systematicians.