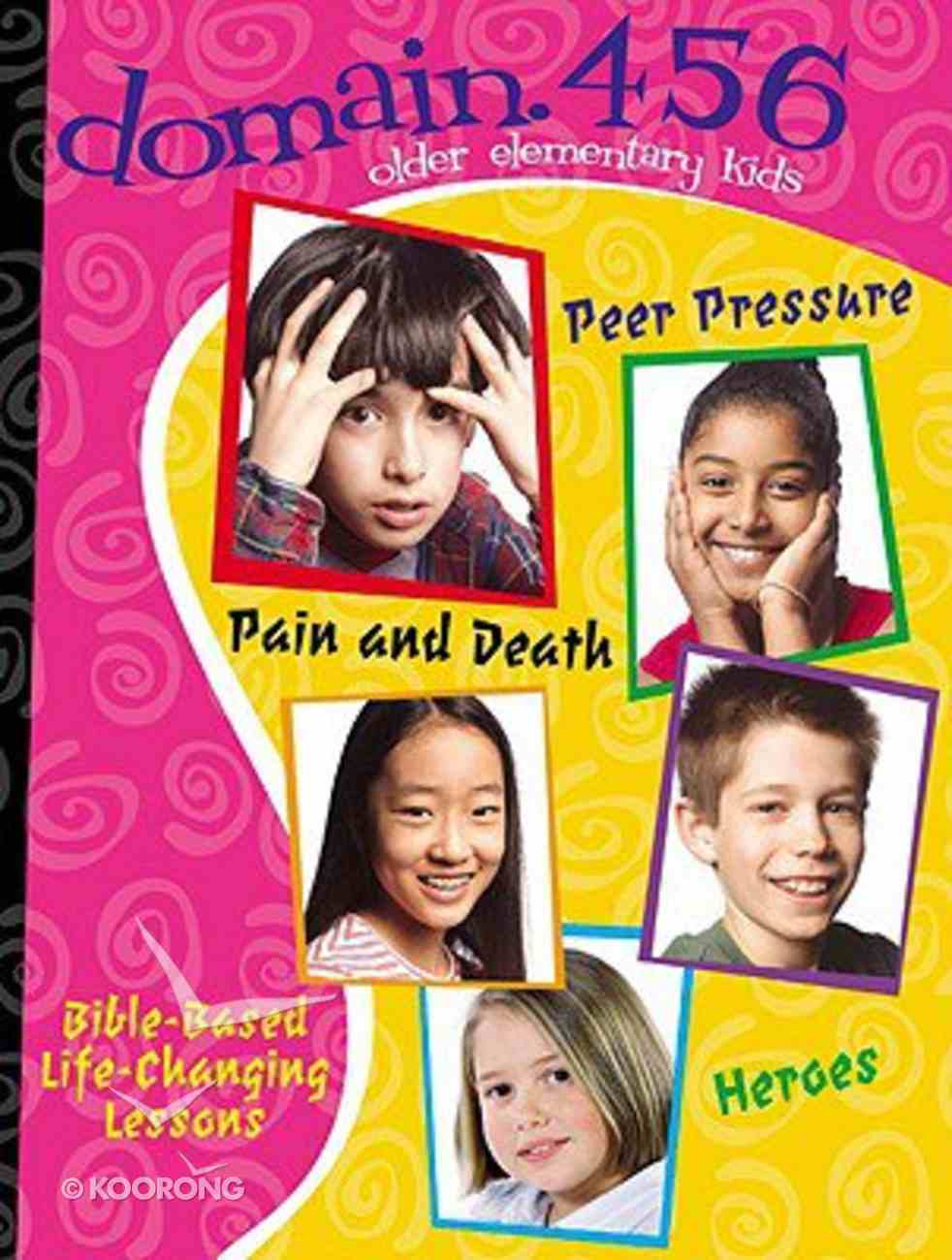 Domain 456: Peer Pressure, Pain and Death, Heroes
Who Do We Follow? . . . From the beginning of time, God created people to live and function in groups. However, groups can often mean pressure and pressure can be difficult for people of any age to recognize...
---
Free Shipping
for orders over $99.

Who Do We Follow? . . .


From the beginning of time, God created people to live and function in groups. However, groups can often mean pressure and pressure can be difficult for people of any age to recognize and handle. In a society where there seems to be decreasing time for kids to interact with their families, peers are a major source of personal identity. Junior-age kids may follow the crowd without even thinking through who or what the consequences might be. But when they're given a little encouragement by someone else (a teacher, parent, and especially a peer) and made aware of their potential, the entire decision-making process and friendship abilities can flourish.


In this unit, you'll have the opportunity to help your students discover that the mysterious stress and pressures they think they are feeling really do exist. It's called peer pressure. These pressures are something they can learn to control, and the mysteries of their influences can be uncovered. The students will be learning things like how to recognize pressures, whether the pressures are good or bad, and ways to reverse the negative pressures. Through games, Scripture, cartoon characters, and more you'll be able to help your kids learn that they can think for themselves, can be (and have) genuine friends, and can also help influence others to follow God's ways.


-Publisher
Bestsellers in Children's Ministry