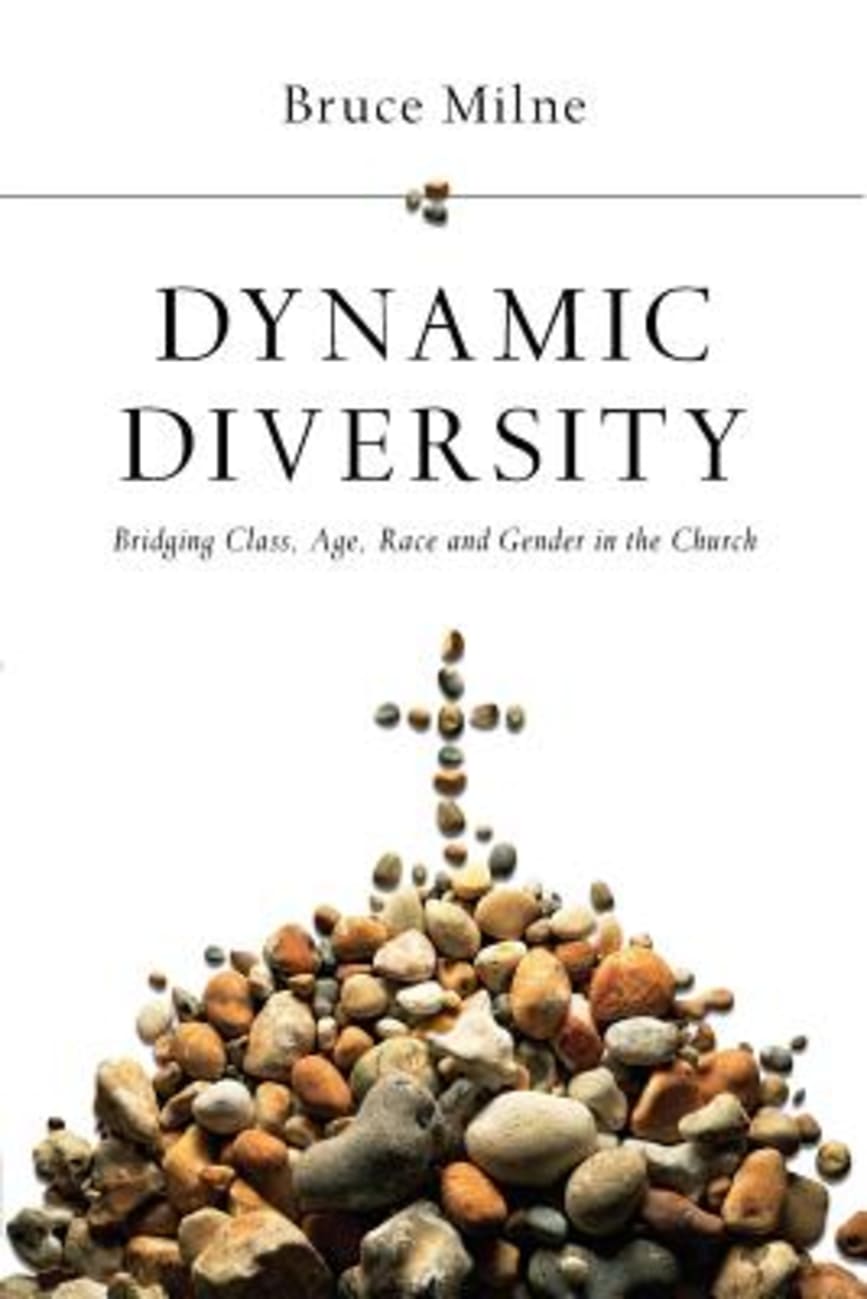 Dynamic Diversity: Bridging Class, Age, Race and Gender in the Church
From the footpaths of our cities to the chatrooms of the Internet, people are connecting today as never before. As the planet shrinks through the multiple forces of immigration, travel, electronic communication and more fluid employment patterns, we will
...
Locally Sourced
Available to Order
---
Expected to ship within 10 days from Australia.
---
Free Shipping
for orders over $99.

Publisher Description


From the footpaths of our cities to the chatrooms of the Internet, people are connecting today as never before. As the planet shrinks through the multiple forces of immigration, travel, electronic communication and more fluid employment patterns, we will find ourselves increasingly forced into contact with those who are significantly different from ourselves. Sadly however, the stranger is often a threat to be resisted rather than a friend to be embraced.In this context of in-your-face diversity, it is time to revisit the heart of the New Testament, with its claim that in Jesus Christ a new quality of human relationship is possible. In his letter to the Ephesians, the apostle Paul claims that Christians are a new kind of people, part of a new community: a 'new humanity' in Christ (Ephesians 2:15). We exist not in isolation, but in relationship.Dynamic Diversitycontends that all Christian congregations everywhere are called to be bridging places, centres of reconciliation, where the major diversities separating human beings are overcome through the presence of God's Holy Spirit.Bruce Milne presents a biblical model for today and tomorrow where the diversities of gender, generation, ethnicity, color and socio-economic status present exciting and challenging opportunities to demonstrate practical oneness. When this happens, churches become wonderfully alive. In Christ we can be one people, one new humanity, one life.



Bruce Milne (Ph.D., University of Edinburgh) was Pastor of First Baptist Church in Vancouver, Canada for many years. Today he travels the globe, preaching, teaching and encouraging pastoral leaders as Vice-President of the Baptist World Alliance. He has authored Know the Truth; Dynamic Diversity; The Message of Heaven & Hell ( Bible Speaks Today Themes) and The Gospel of John (Bible Speaks Today Series.)

Koorong -Editorial Review.