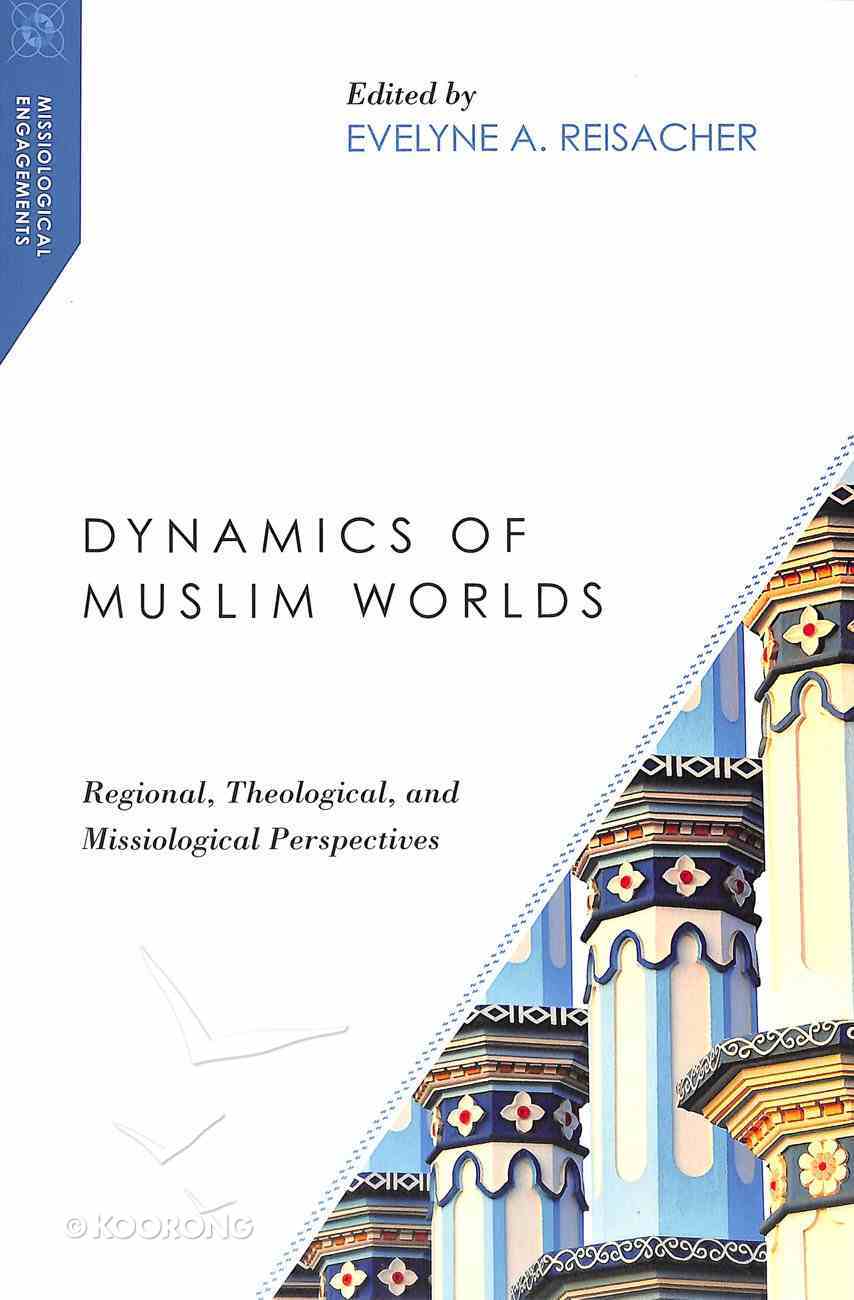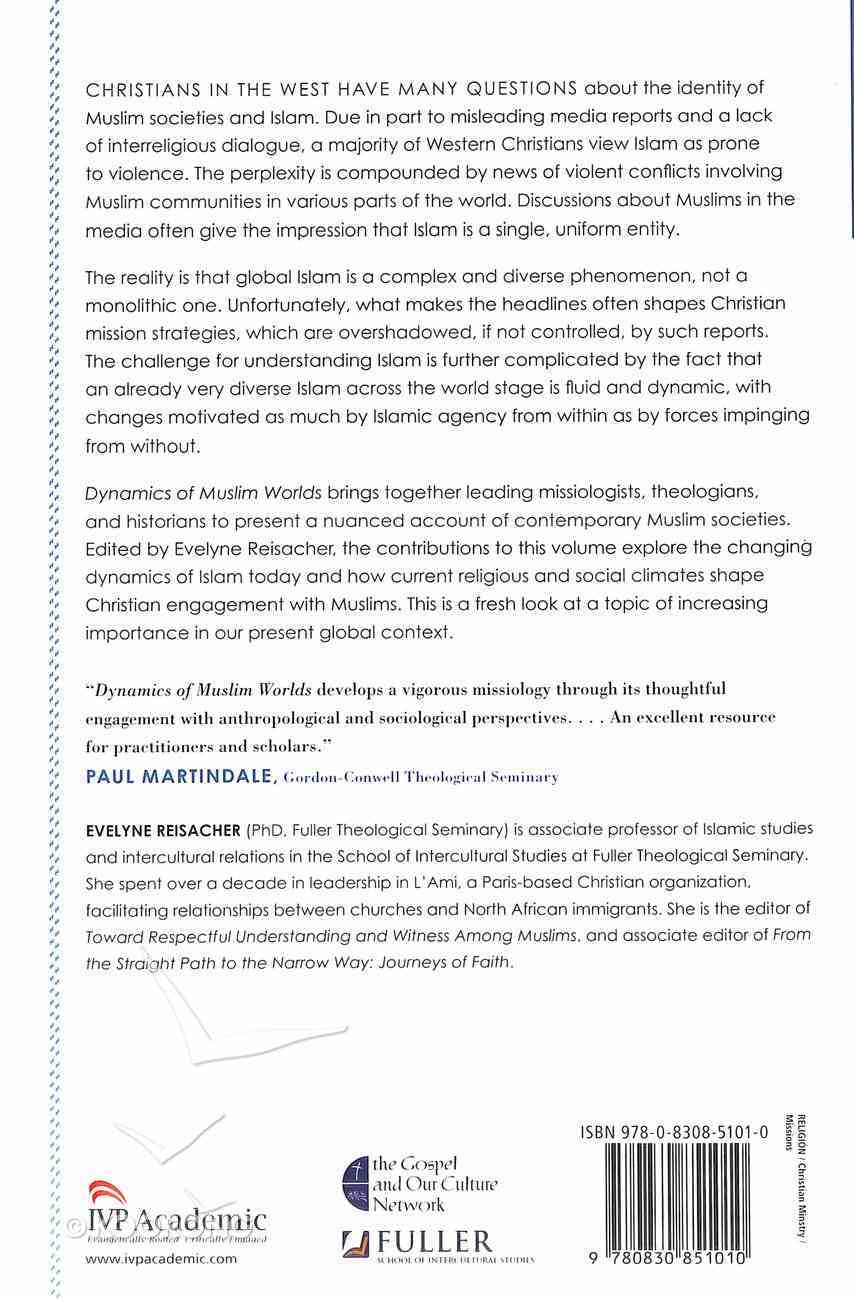 Dynamics of Muslim Worlds: Regional, Theological, and Missiological Perspectives
:Christians in the West have many questions about the identity of Islam and Muslim societies. Due in part to misleading media reports and a lack of interreligious dialogue, a majority of Western Christians view Islam as more prone to violence....
---
Expected to ship within 7 hours from Australia.
---
Free Shipping
for orders over $99.
:Christians in the West have many questions about the identity of Islam and Muslim societies. Due in part to misleading media reports and a lack of interreligious dialogue, a majority of Western Christians view Islam as more prone to violence. The perplexity is compounded by news of violent conflicts involving Muslim communities in various parts of the world. Discussions about Muslims in the media often give the impression that Islam is a single, uniform entity.The reality is that global Islam is a complex and diverse phenomenon, not a monolithic one. Unfortunately, what makes the headlines often shapes Christian mission strategies that are overshadowed, if not controlled, by such reports. The challenge for understanding Islam is further complicated by the fact that an already very diverse Islam across the world stage is fluid and dynamic, with changes motivated as much by Islamic agency from within as by forces impinging "from without."Dynamics of Muslim Worlds brings together leading missiologists, theologians, and historians from the 2016 Missiology Lectures at Fuller Theological Seminary's School of Intercultural Studies to present a nuanced account of contemporary Muslim societies. Edited by Evelyne Reisacher, the contributions to this Missiological Engagements volume explore the changing dynamics of Islam today and how current religious and social climates shape Christian engagement with Muslims. This is a fresh look at a topic of increasing importance in our present global context.
-Publisher
:contents
Preface
Introduction (evelyne A. Reisacher)
<strong>part I: Regional Perspectives</strong>
1. Mission In A World Gone Wild And Violent: Challenging The Monochromatic View Of Islam From A &#x201c;silent Majority&#x201d; Position (martin Accad)
2. The Western Frontier: Euro-islam And The Remaking Of Global Faith (philip Jenkins)
3. Christian-muslim Relations And Ethos Of State Formation In West Africa (nimi Wariboko)
4. Islam In South Asia: Dynamics Of Contemporary Muslim Societies In Hyderabad Deccan (david Emmanuel Singh)
<strong>part Ii: Thematic Analyses</strong>
5. Negotiating From The Margins: Women&#x2019;s Voices (re)imagining Islam (cathy Hine)
6. The Islamic Punishment For Blasphemy: Diversity In Sources And Societies (gordon Nickel)
7. Shari&#x2019;a In A Globalized World: Historical Overview, Regional Contrasts, And The Challenge Of Pluralism (david L. Johnston)
<strong>part Iii: Missiological Assessments</strong>
8. Diversity And Change In Contemporary Muslim Societies And New Emphases In Missional Approaches (john Jay Travis)
9. Peacemaking Initiatives Among Muslims (rick Love)
10. Defining Islam And Muslim Societies In Missiological Discourse (evelyne A. Reisacher)
List Of Contributors
Author Index
Subject Index
Bestsellers in World Religions