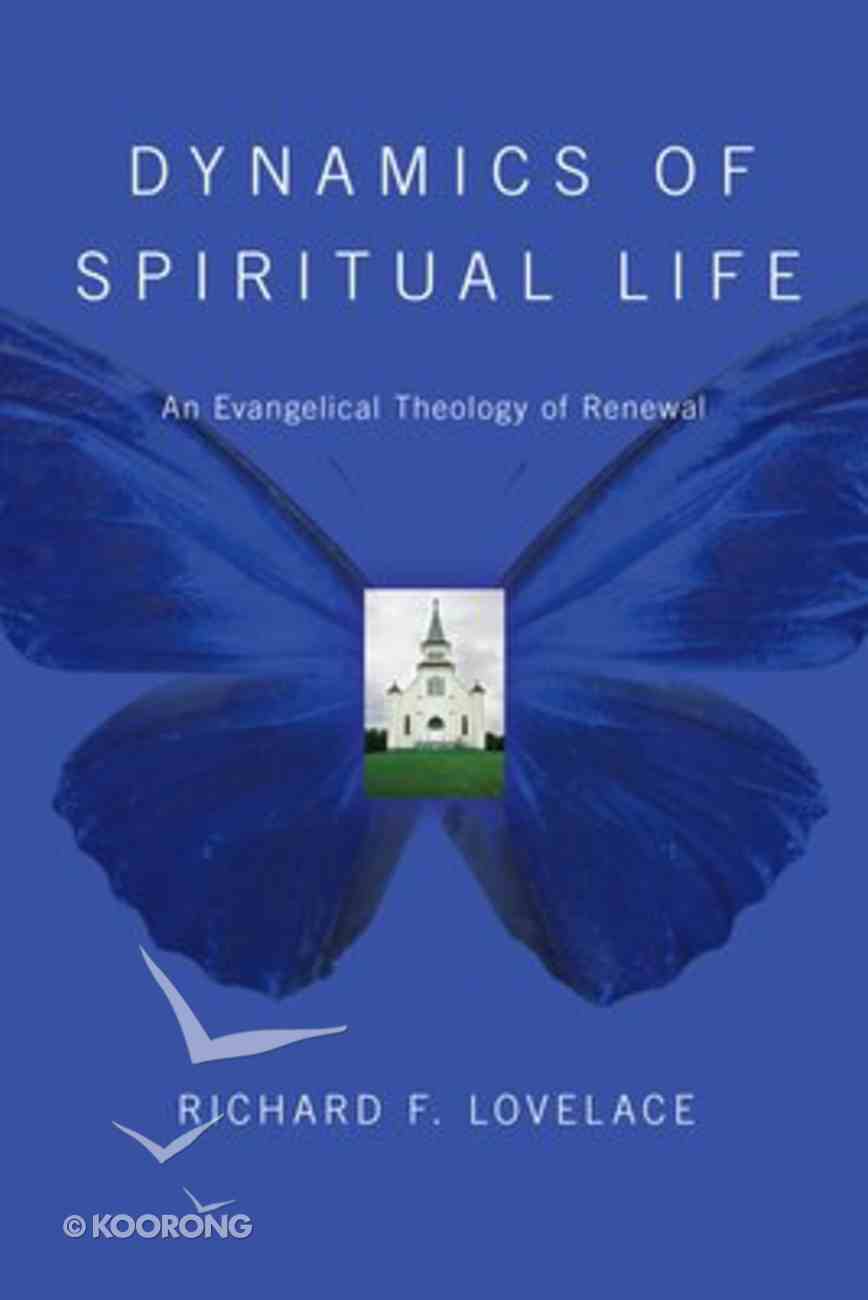 Dynamics of Spiritual Life
Part I. Dynamics of Renewal1. Jonathan Edwards and the Jesus Movement2. Biblical Models of Cyclical and Continuous Renewal3. Preconditions of Continuous Renewal4. Primary Elements of Continuous Renewal5. Secondary Elements in RenewalPart II. Renewal in the Church6. The Renewal of the...
---
Free Shipping
for orders over $99.
Part I. Dynamics of Renewal1. Jonathan Edwards and the Jesus Movement2. Biblical Models of Cyclical and Continuous Renewal3. Preconditions of Continuous Renewal4. Primary Elements of Continuous Renewal5. Secondary Elements in RenewalPart II. Renewal in the Church6. The Renewal of the Local Congregation7. The Sanctification Gap8. How Revivals Go Wrong9. Live Orthodoxy10. Unitive Evangelism11. The Evangelical Muse12. The Spiritual Roots of Christian Social Concern13. Prospects for RenewalNotesIndex
-Publisher
"Here is more evidence of growing Evangelical concern with renewal, spirituality and the historic witness of Christianity. Dynamics of Spiritual Life is a major new contribution to our understanding of God's action in the church and in history. While writing from an essentially Reformed perspective, Lovelace remains open to other traditions, including contemporary Neo-Pentecostalism, and is sensitive to God's renewing action historically within Roman Catholicism as well as in Anabaptism, Pietism and other Protestant renewal movements."
-Publisher
Richard Lovelace gives a history of spiritual renewals in light of biblical models. Isolating the elements of live orthodoxy, he proposes a comprehensive approach to renewal. Lovelace looks at such practical issues as renewal of the local congregation, the ways revivals go wrong, the evangelical thrust toward church unity, and Christian approaches to the arts and to social concern. A book for all concerned to revitalize the church.
-Publisher
Richard F. Lovelace (Th.D., Princeton) is emeritus professorRichard F. Lovelace (Th.D., Princeton) is emeritus professor of church history at Gordon-Conwell Theological Seminary an of church history at Gordon-Conwell Theological Seminary and the author of Homosexuality and the Church (Revell) and Thd the author of Homosexuality and the Church (Revell) and The American Pietism of Cotton Mather (Eerdmans). e American Pietism of Cotton Mather (Eerdmans). C
<strong>part I. Dynamics Of Renewal</strong>
1. Jonathan Edwards And The Jesus Movement
2. Biblical Models Of Cyclical And Continuous Renewal
3. Preconditions Of Continuous Renewal
4. Primary Elements Of Continuous Renewal
5. Secondary Elements In Renewal
<strong>part Ii. Renewal In The Church</strong>
6. The Renewal Of The Local Congregation
7. The Sanctification Gap
8. How Revivals Go Wrong
9. Live Orthodoxy
10. Unitive Evangelism
11. The Evangelical Muse
12. The Spiritual Roots Of Christian Social Concern
13. Prospects For Renewal
Notes
Index
Bestsellers in Spirit-filled Living